Turkey Pot Pie – an all in one main course
A great use of that extra Thanksgiving turkey.
Gather the following ingredients:
Frozen turkey from Thanksgiving (I am pretty sure that is the only way to get turkey)
2 packets of turkey gravy
Stove Top Stuffing
Extra Sweet Nibblets (Corn)
Any other vegetable of your choice
1/2 stick of butter
Pie Crust
Medium pot with lid
Medium pot
Pie pan
Preheat oven to 425 degrees.
Remove the turkey leftovers from the freezer and allow them to thaw for about a day in the fridge.
Cook the Stove Top Stuffing according to the packet. Cook it on the stove rather than the microwave. It takes almost as long and actually taste better.
Set the stuffing aside while you prepare the gravy.
Prepare the 2 packets of turkey gravy on the stove according to the packet.
When it is bubbly gravy turn off the heat.
Add the turkey. Mix well.
Add in some of the corn (drain), not too much. Maybe half a can. Add any other vegetables that you want. I like to add a chopped up boiled potato. Use the mashed potato recipe and stop at 30 minutes no matter how done, a little underdone is preferable. Add some of the stuffing. Not a lot, just around a 5th of what you made.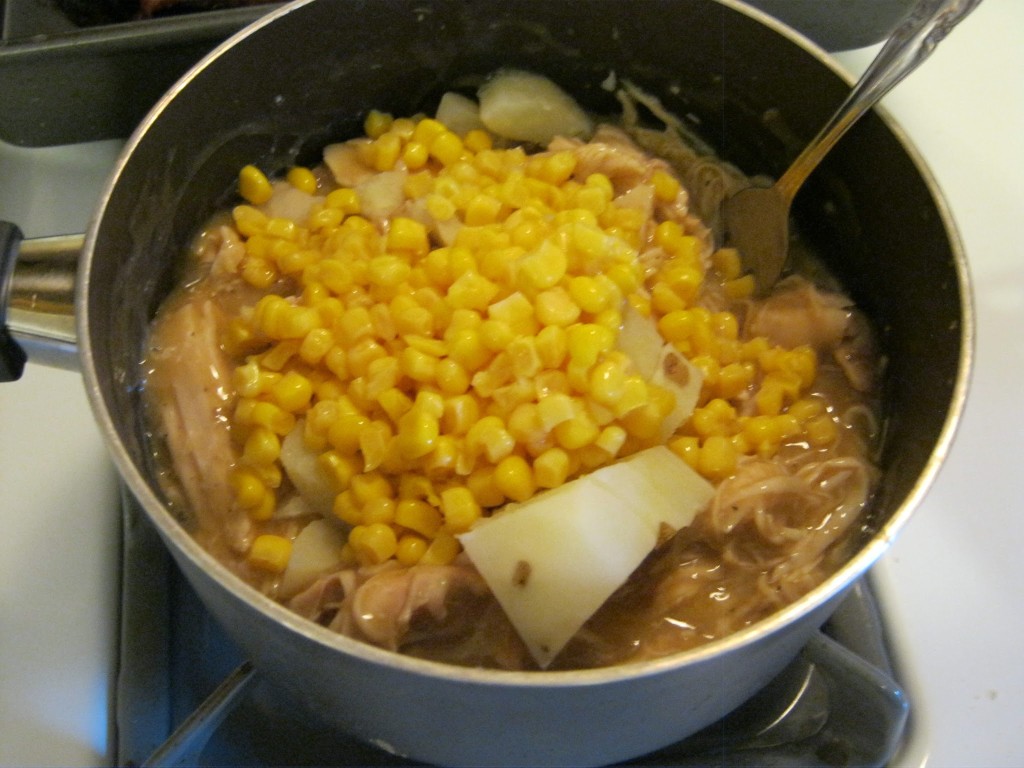 Place one of the pie crusts in the pie pan and poor the mixture into the pie. If you add too much to the pie it will overflow. Take some out if it is heaping over the top.
Cover the pie with the second crust. Fold the crust under to hide the edges. Pinch the side all the way around to seal it and make the cool pie crust edges.
Place foil over the edges. Do two opposing sides and then the last two sides. Remove the foil carefully. You will need to put it back on once you cook it 15 minutes and you do not want to be forming the foil while the pan hot.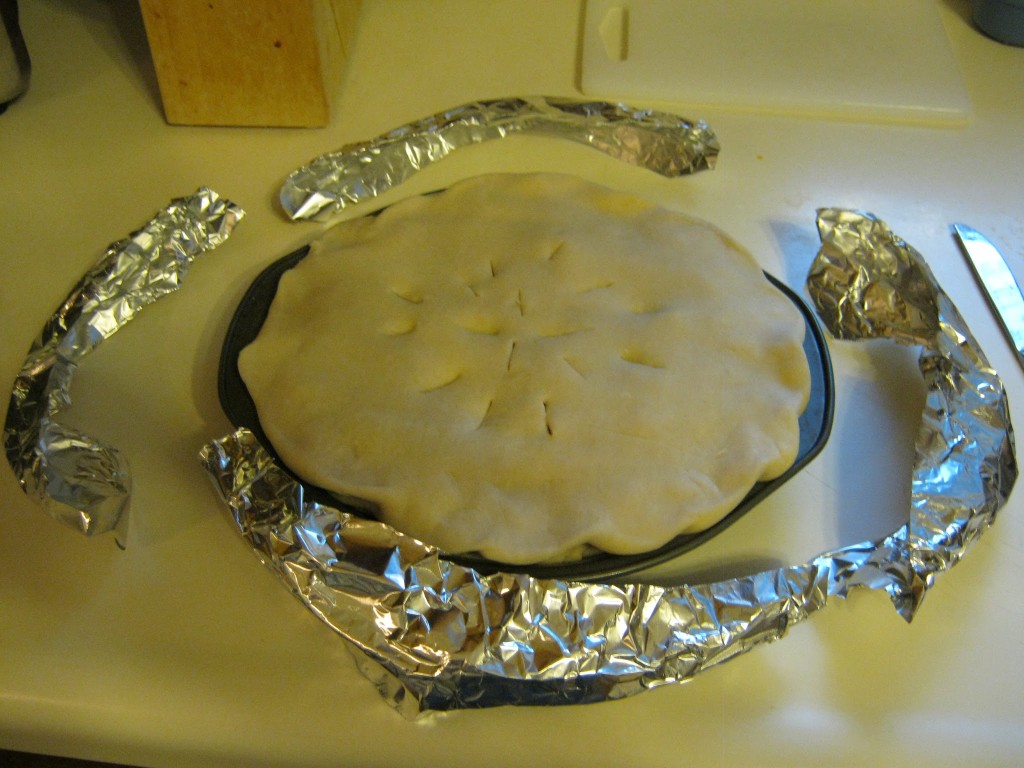 Use a knife or fork to poke holes in the pie crust. If you don't it will crack on its own and boil over.
Cook the pie 15 minutes. Pull it out and place the foil back over the crust. This is to protect the edge of the crust from burning. Carefully return the pie to the oven and cook another 30 minutes. Pull the pie out. Let it cool down 5-10 minutes and serve.