Annabella Special Selection – Pinot Noir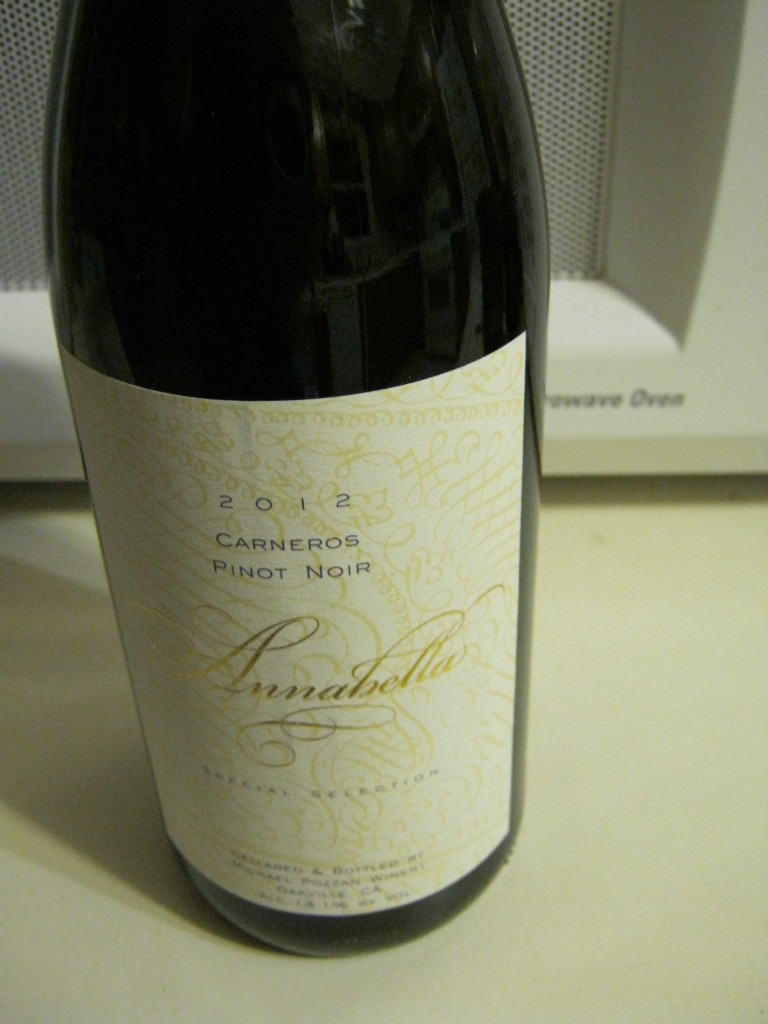 This 2012 Pinor Noir at $16.99 is very, very good.
5/5 on the Linda Scale
The following notes are short and tend to be quickly taken after a quick sampling in the evening.
I did not take many notes on this wine, but I do recall being very impressed with it.  It was a super smooth which I like.  I was also very easy to drink.
I would really need a second sampling to know for sure if I would serve this to guests, but I believe it would be a good wine to share with others.