King Estate – Pinot Noir, greatest pinot noir in the world!!
Ok, maybe just the best I have ever had.  Although it is not an everyday drinking wine from a price standpoint it isn't that expensive.  It is in the $20 – $30 range.
Smooth, unbelievably smooth with every sip.  The flavor is not intense or overwhelming in any way.  It also isn't weak.  It is simply good.  If all wine tasted like this no one would drink anything else.
I like to age my King Estate bottles for a few years, mostly because I feel like I should only drink them on special occasions or give them as gifts.  I look forward to the day I can bring a bottle as a dinner party gift.  The older a wine is doesn't always translate into a better wine so remember this.  Wine is for drinking.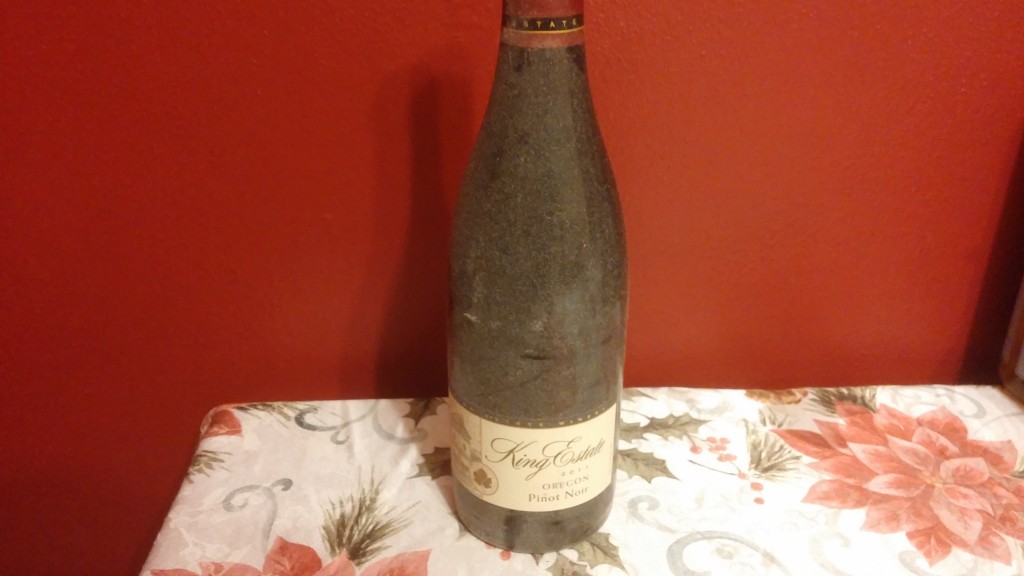 Have a bottle of King Estate Pinot Noir in your wine cellar or cabinet and find an occasion to drink it at least once every few years.  Then replace it.
This wine is definitely a 5/5 wine.