Prime Rib
Gather the following ingredients:
4+ lbs Prime Rib (rib eye) – marble, marble, marble
Steak Seasoning
Au Jus Sauce
Pan large enough for your steak
Pot
Meat thermometer
Preheat the oven to 500 degrees or 475 degrees.
Season all of the sides of the prime rib roast generously and place it into the pan.  Cook for 30 minutes at 500 or 475 degrees or until the smoke alarm goes off (about 28 minutes).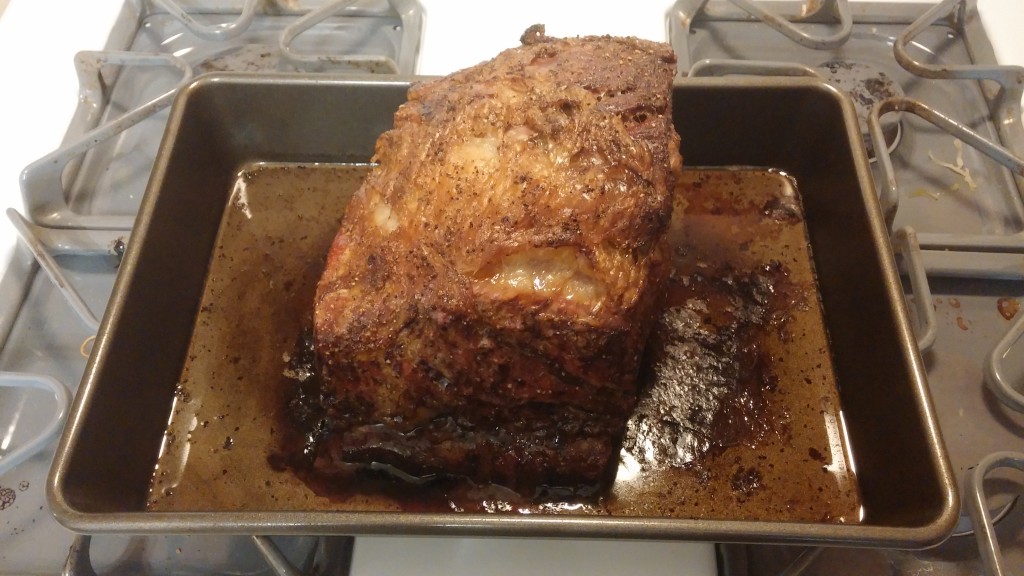 Reduce the heat down to 250 degrees and slow cook the meat for a few hours.  For 5 lbs of meat cook it about one and a half hours.  140 degrees internal temperature for a medium rare prime rib.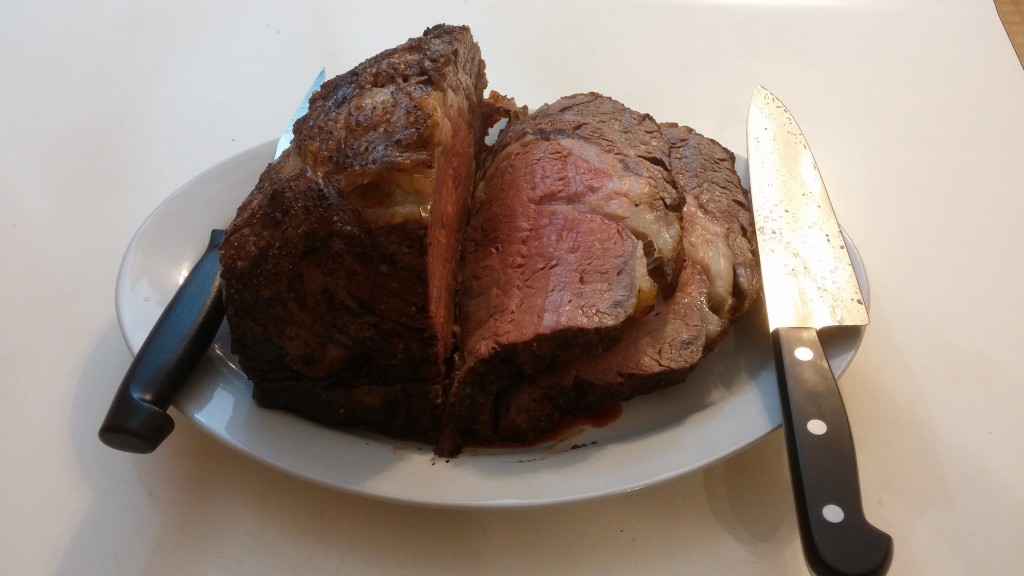 When the meat is done pull it out and make the Au Jus sauce.
Serve a thick slice of prime rib swimming in a scoop of Au Jus.