Sven and Ole's Pizza, 9 Wisconsin St, Grand Marais, MN 55604
Sven and Ole's Pizza is pretty famous, mostly due to their bumper stickers.  Oh, and the fact that they have really good pizza.
The bumper sticker is free if you just ask for one while you are there.  We have ours as a sign on our porch.
You walk in and order the pizza that you want.  You grab a table and wait for them to bring it to you.  The walls are lined with a lot of sports and outdoor items.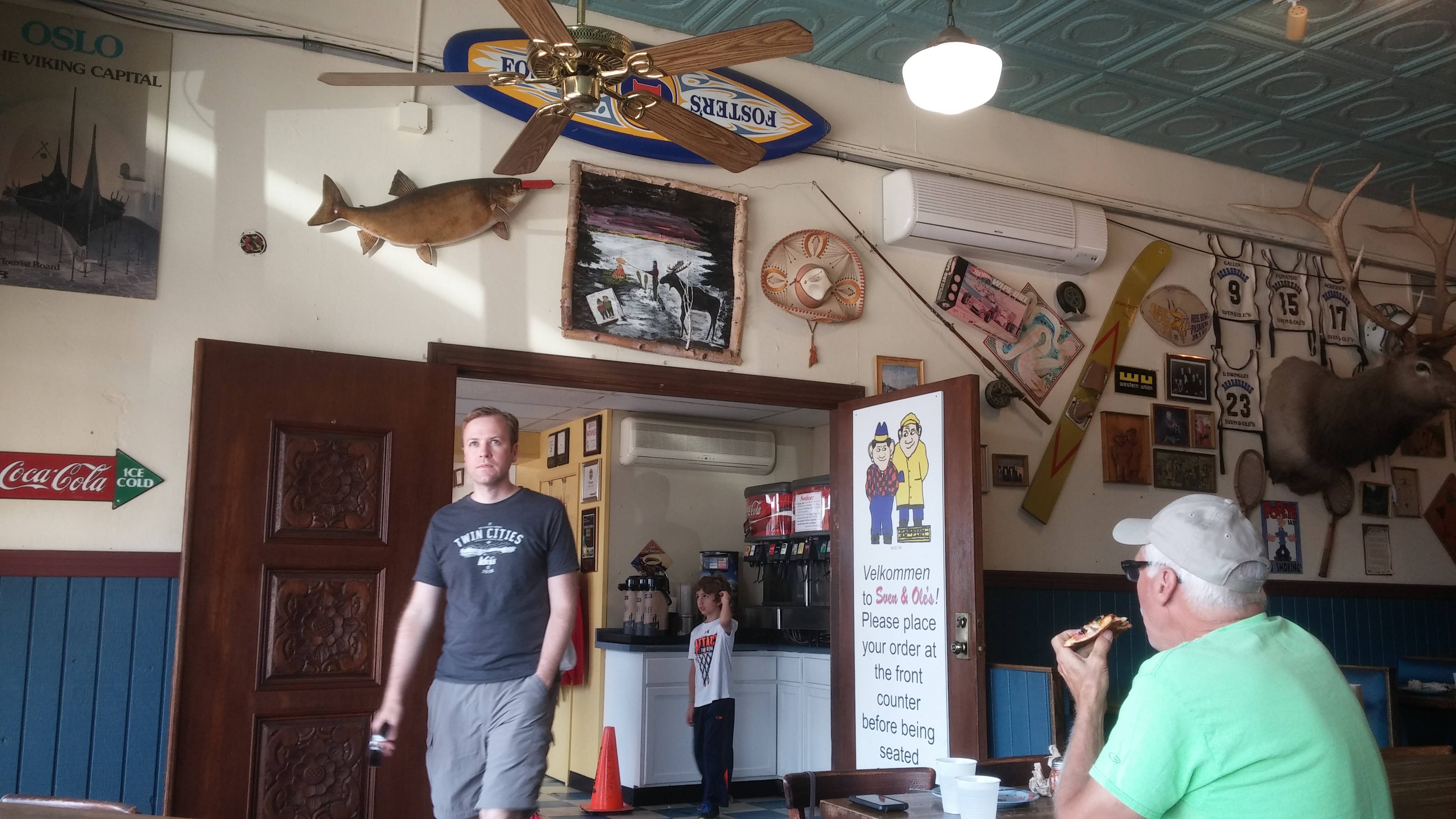 The pizza itself is perfect.  When I complain that I cannot find a decent pizza in the cities it is because this is the kind of pizza that I am looking for.  It is a thinner crust, but not overly crisp and not limp.  The toppings where tasty and plentiful.  The cheese was delicious.  Everything about this pizza was perfect.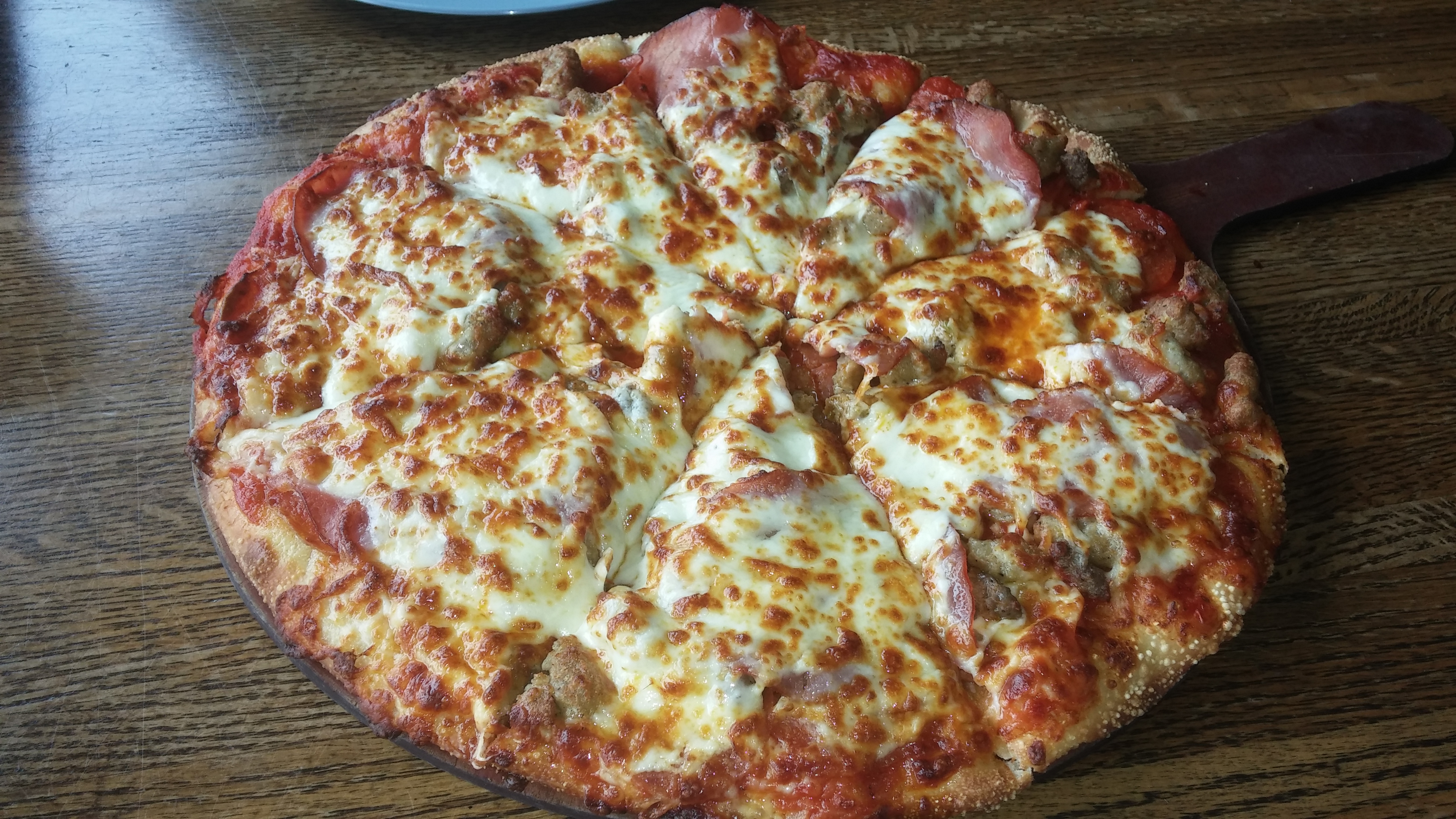 There are plates, forks, Parmesan cheese, and peppers available.  You can ask for a box for the leftovers if you have any.  We did, it was a lot of pizza for two people.
My mouth is watering just thinking about this pizza.  I had a craving for it a few weeks later, but realized four and a half hours was a long way to drive for a pizza.
Try a pizza at Sven and Ole's and get a bumper sticker.  It is worth it.