State Parks, with the occasional regional park, just for fun.
State parks are a great place to step back into nature.  You can often camp in the parks, walk the trails, horseback ride, and various other activities.  Check out you local state park website to find out what is available to you.
One thing that many people enjoy doing in their state parks is taking in a picnic.  That's right, back your picnic basket and head into your local state park.  Often you will find picnic tables, like the ones at Devil's Lake, WI.  I wish I had a better picture of all of them.  I have never seen so many picnic tables in my life.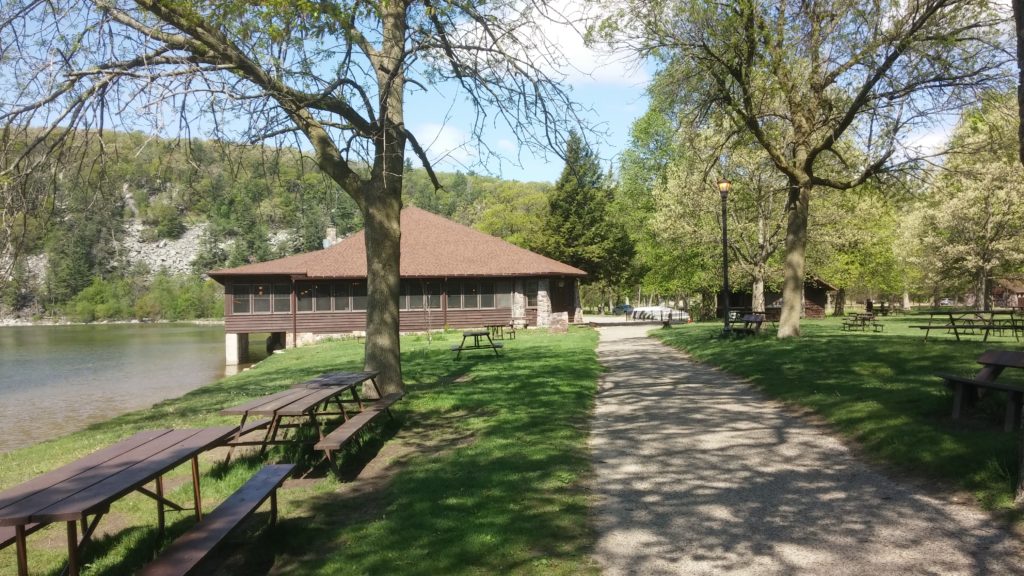 Whether you are a hundred yarder or an avid hiker you can almost always find something fun to do at a state park.  I have seen people taking wedding photos, you can reserve a shelter for a family reunion, or you can play catch with your kids.  Some parks have swimming areas.
Get out there and explore.
Below are links to each states, state park website (some are .com's which I found odd).  You can also click on my journey to see my page on each state's park and my experiences there.  If there isn't a link, I haven't been there yet.