Fort Snelling State Park, 101 55111, Lakeview Ave, St Paul, MN 55120
Looking for a park and a piece of history than look no further than Fort Snelling State Park.  Located near the Saint Paul airport you can watch the big metal birds fly by among other birds, real ones.  This is actually a great place for bird watching.
There are a couple of paths that you can take.  You can walk along the east side of the fort.  Stare up at the great walls and imagine manning such a fort.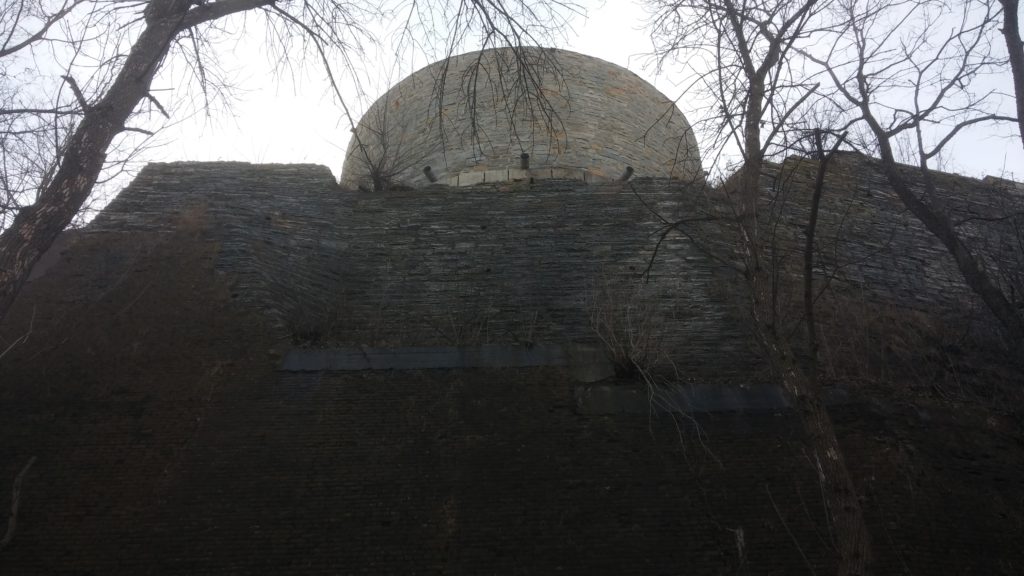 Anther option is walking up the hill and actually checking out the fort.  It is only open during certain times of the year, but the outside is quite nice.
You have the option of walking around the island.  Stolling around Pike Island is a pretty good walk when it isn't too wet.  This path is along the Mississippi River on one side and the Minnesota River on the other side.  There is a cut across if the walk is too far.
There is plenty of picnic areas and places to go fishing.  Watch the boats go by.  Check out Snelling Lake on your way in.  There is a lot to do at this park.  You can even go bike riding.