Lake Maria State Park, Silver Creek Township, MN
We booked a cabin at Lake Maria State Park near Monticello, MN.  It is a short drive northwest of the cities.
We parked near the lake and started, what we thought would be, a short walk to our cabin.  Needless to say I miscalculated where we were on the map.  We walked along the lake and directly towards a marsh.  We finally stopped when it looked like the marsh might take us if we went any further.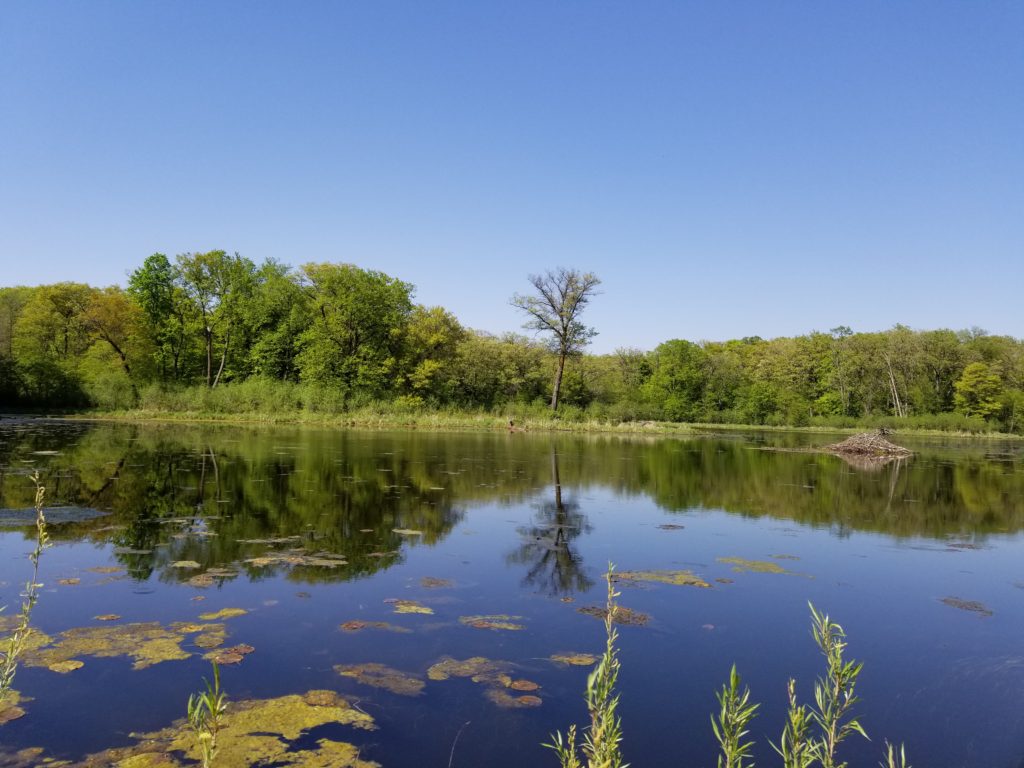 Eventually we wound around until we ended up at our cabin.  It was a great spot next to a little pond of it's own.  There was a light inside that ran on a solar panel just outside of the cabin.  It would run for about half an hour before it turned off on its own.  It was really nice at night.
Outside of the cabin there was a privy off to the side, almost behind the cabin, but close.  It came with a fire pit, a couple of logs to sit on, and a picnic table.  It was perfect.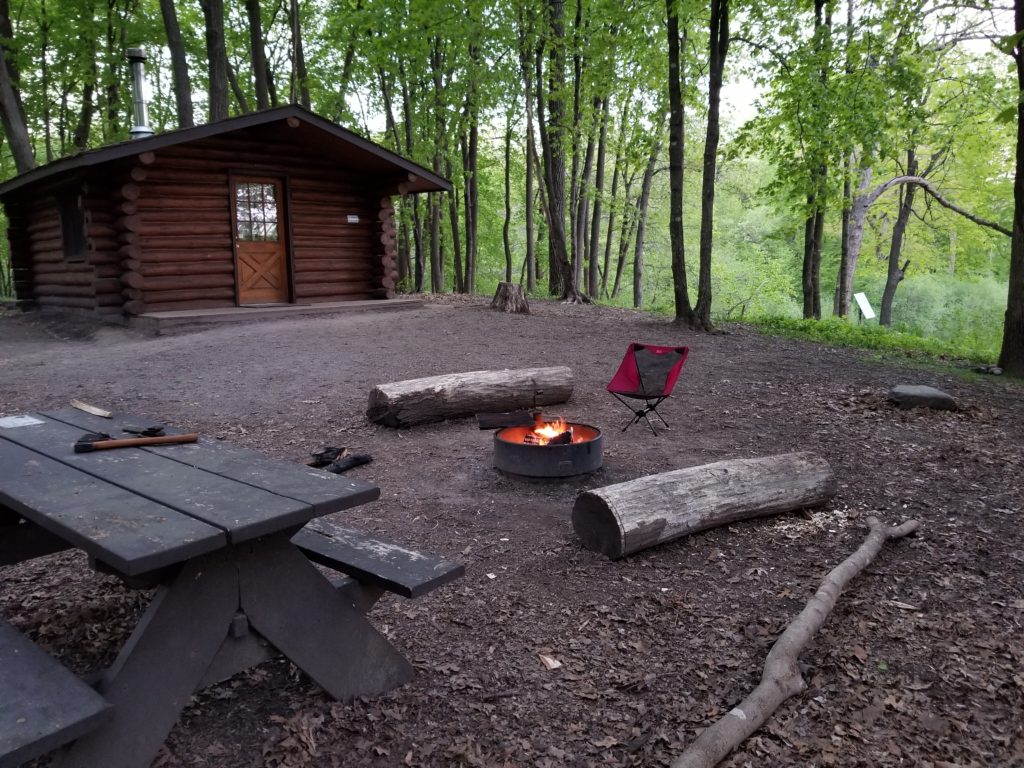 It turns out our parking space was hundreds of yards instead of over a mile.  We found it when we took a short walk around our pond.  My only other complaint was the wood heat was too much for that little cabin.  That was of course our fault.  We didn't really need a fire inside at all.  I really liked this cabin setup.
The park was nice.  It is a great place to do some bird watching.  At least one person was there just to catch a glimpse of the larger birds in the area.  I didn't get a clean shot, but there were some nice looking birds in the area.
This is what I would call a relaxing cabin location and park.