Macaroni, Cheese, and Corn Casserole – Sticks to the Ribs
This make a really great side dish. It is simple, but takes a while to bake.
Gather the following ingredients:
1 cup uncooked macaroni
1 can sweet corn nibblets with liquid
1 can cream corn
1 cup shredded cheddar cheese
1/2 cup (1 stick) of butter
9×9 glass pan
aluminum foil
Preheat oven to 350 degrees
Mix the macaroni, both corns, and the cheddar cheese in the glass pan. Add the butter to the top.
– Do not drain the corn you need the liquid to help cook the macaroni.
– Cut the butter into 9 tabs the place them evenly in the pan
– If you forget and add 2 cups of cheese it's ok. It might even be better.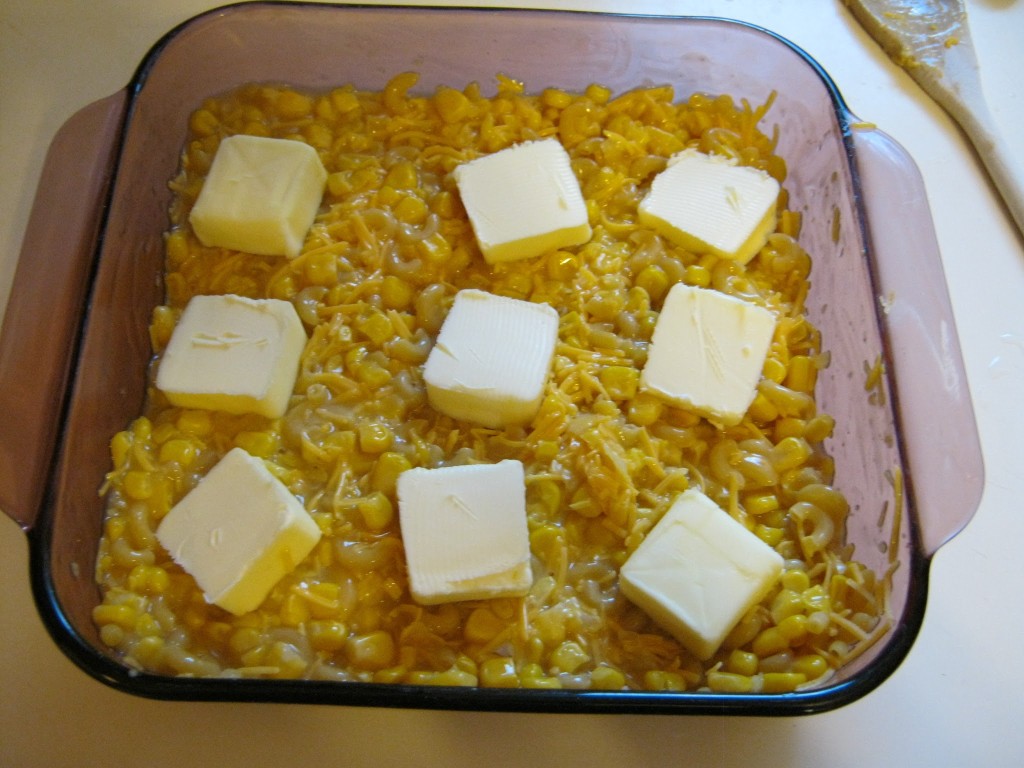 Cover the pan with foil and cook for 30 minutes.
Remove the foil and cook for another 30 minutes.
This is a good side dish. I also like to put it over mashed potatoes.