Oto Days, Oto, IA, 51044
Late September or early October the grand event of Oto Days rolls around.  The first year was 2014 and this little town ballooned in size.  It was a great success.  The town comes together to make this event happen.  The people help each other beautify the town and the neighborhoods.
Leading up to the event were the pink flamingos.  You would come home and find a flock of pink flamingos on your lawn.  You could then pay to have them removed and placed on someone else's lawn.  It gave weeks of entertainment and helped raise funds.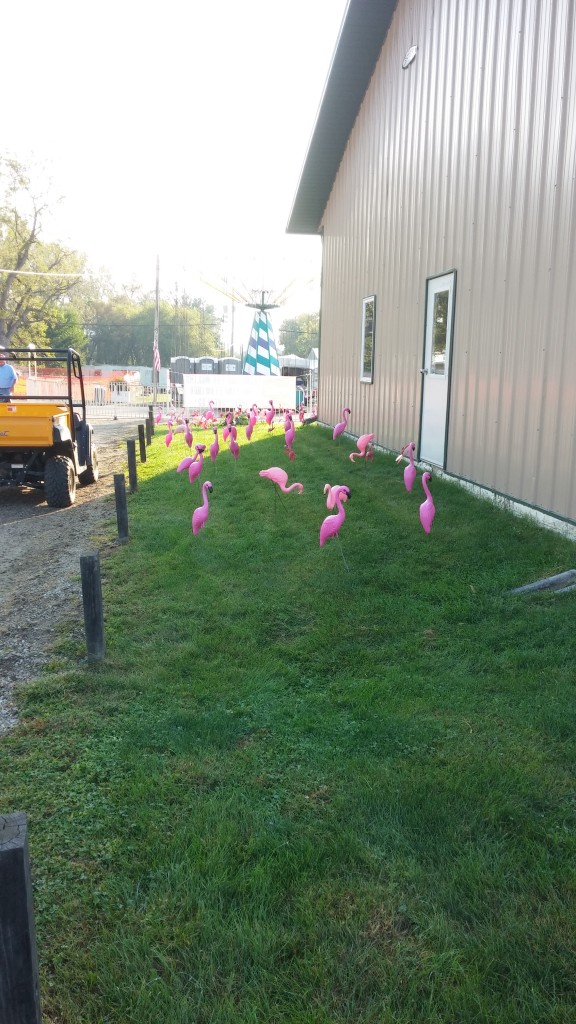 The carnival comes to town and the kids and some adults can ride the rides or play the games.  Buy a few tickets and enjoy the ride.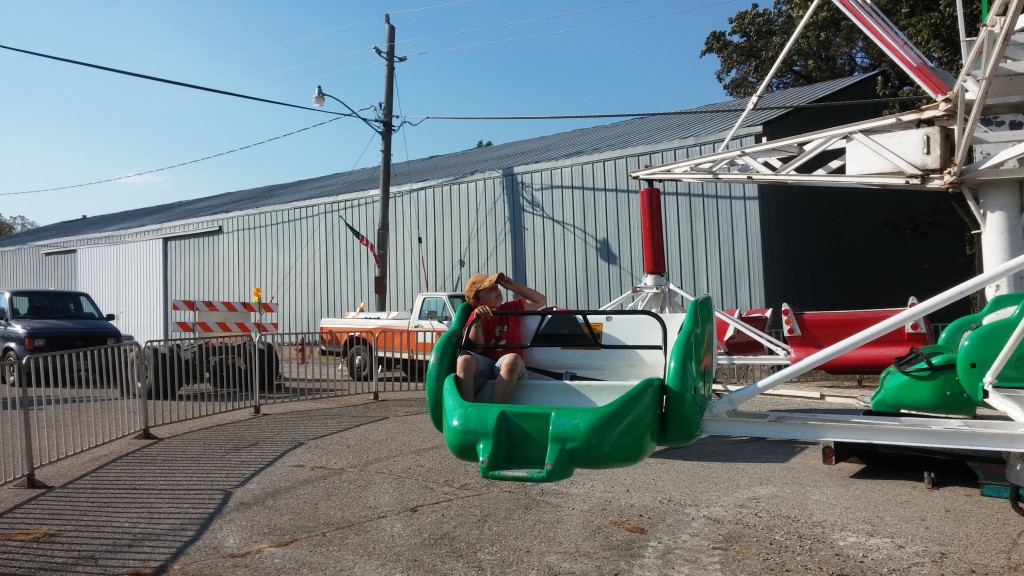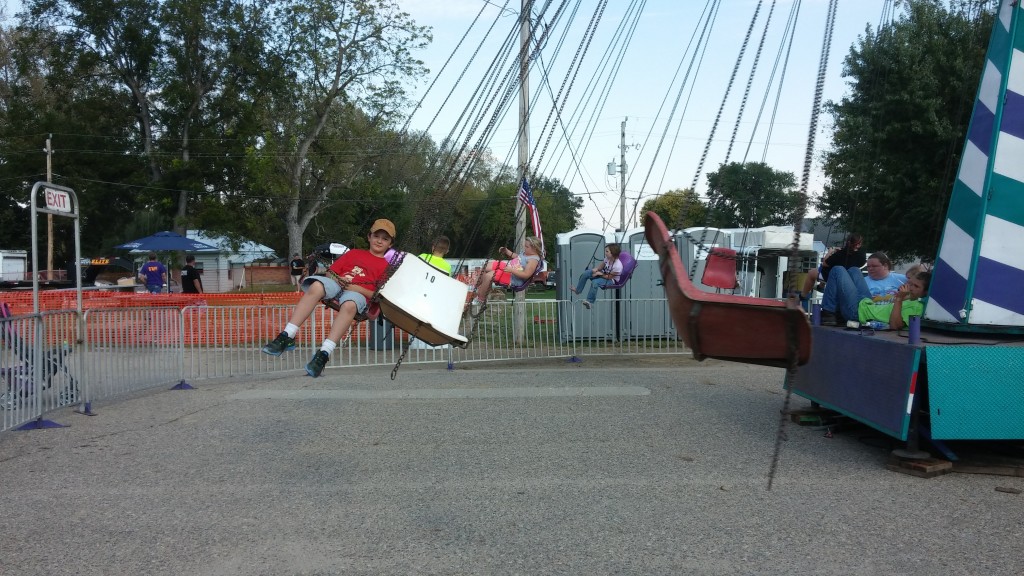 There are other organized events as well.  At the new park the kids can play games to win prizes.  Wow, this park is pretty sweet.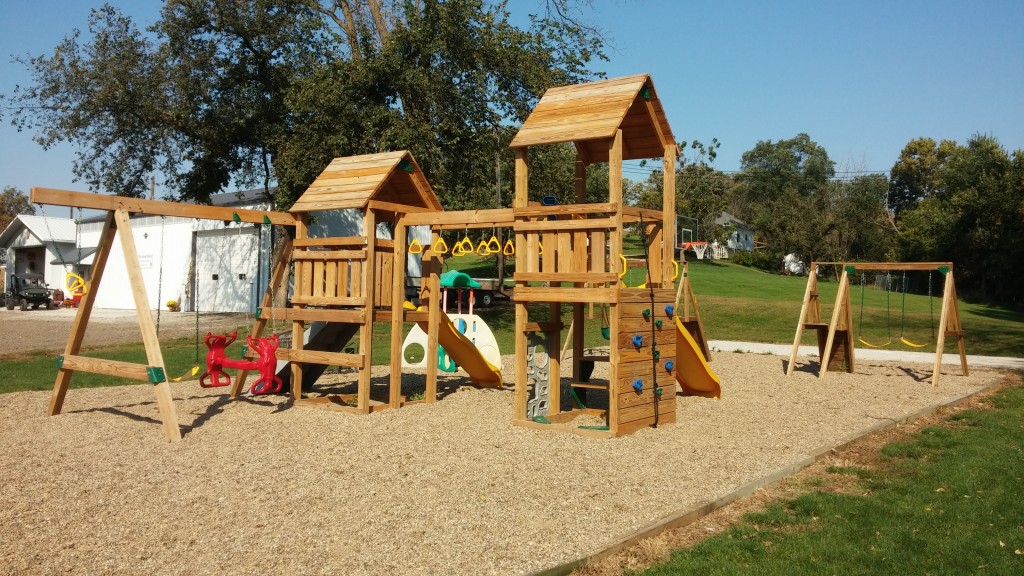 Vendors sell items like pampered chef and caricatures.  The new owner's of Smitty's Bar & Grill opened shortly before the event in 2014.  Lefty Leigh's had their big opening during this event in 2015.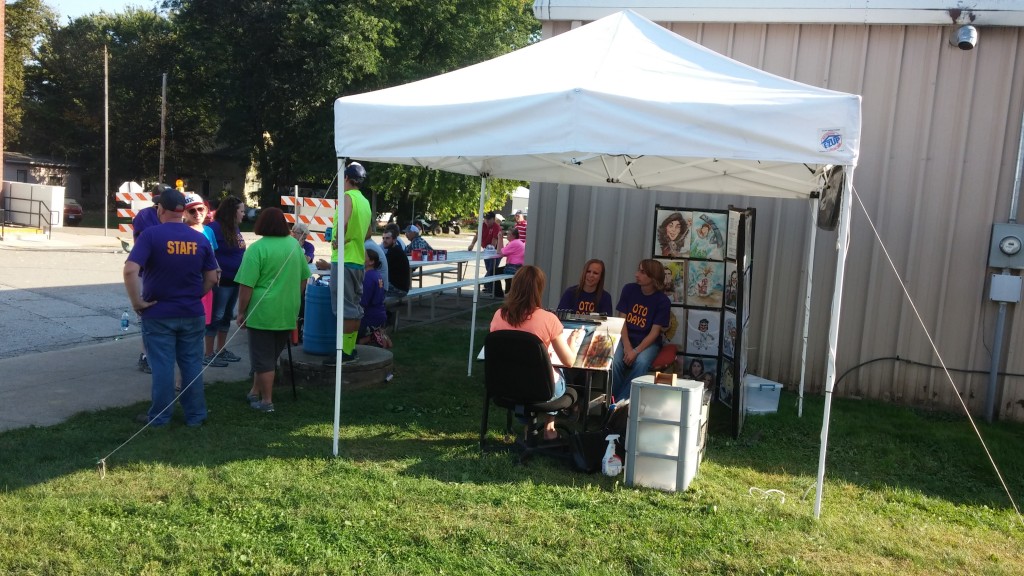 Smitty's Bar & Grill has a big outdoor live music show in the evenings.  You can play horseshoes during the day.  There is a big tractor show and other events as well.  Like human foosball.
Did I mention the trick pony?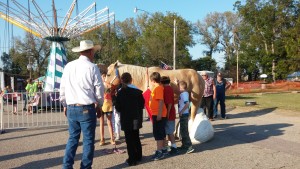 Like the City of Oto on Facebook to find out when the next Oto Days will be held.  It is a great event and I didn't even mention half of the entertainment items and events.