Taco Lasagna – Warning!! Do Not Eat This If You Are on a Diet.
Gather the following ingredients:
1 lb. ground beef
1 can re-fried beans
1 can black beans, drained
1 can chopped jalapenos
1 envelope taco seasoning
16 oz. shredded Colby-Jack cheese
12 lasagna noodles
1 jar mild salsa
Large pot
Large skillet
1 large glass pan
Optional toppings:
Sour cream
Tortilla chips
Preheat oven to 350 degrees.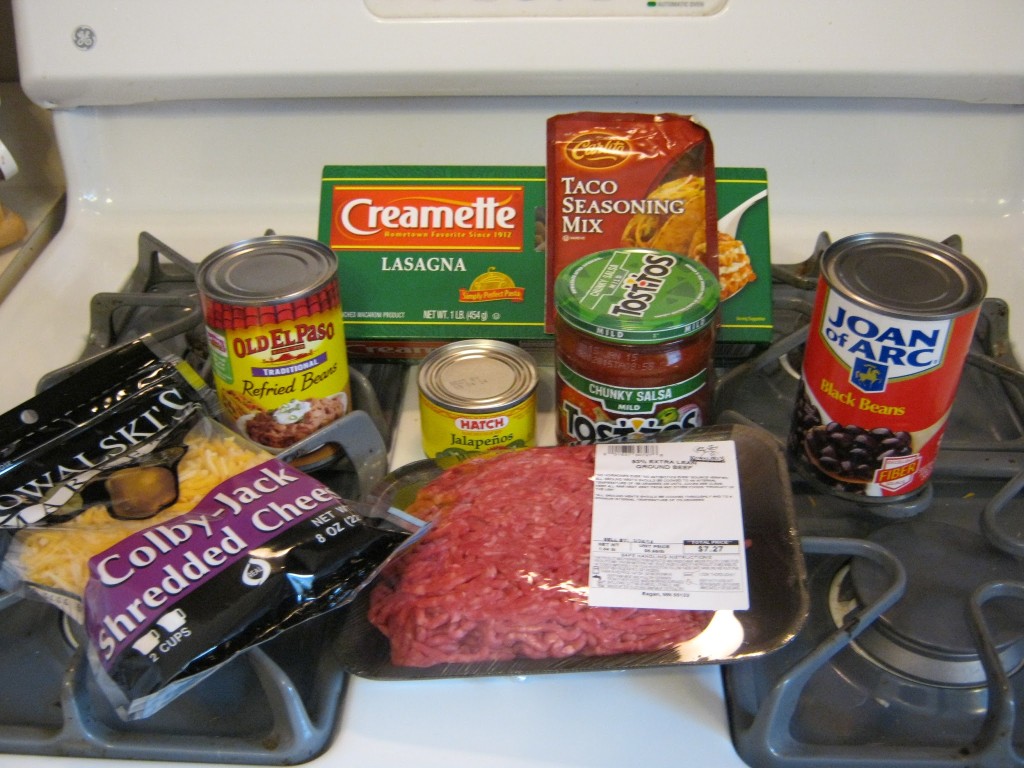 In the large pot cook 9-12 lasagna noodles according to the package directions.
Brown the ground beef in the large skillet. Drain.
Add beans, jalapenos, taco seasoning, and 2 Tbls. salsa. Mix thoroughly.
Layer 3 noodles on the bottom of the pan, then the meat mixture, then some cheese, and some salsa. Repeat. The top layer should be noodles and just the cheese and salsa.
Bake for 30 minutes.
* I have baked this covered and uncovered.
Serve with sour cream if desired.
This also makes a great dip for tortilla chips.
Video for Taco Lasagna