Douglas Lodge, 36750 Main Park Drive, Park Rapids, MN 56470
Douglas Lodge is located inside of Itasca State Park.  It is closest to the east entrance of the park, but easily accessible from the south, or if you want a little drive from the north entrance.
While I did not stay at the lodge and cannot comment on the rooms the location is great.  You have easy access to many hiking trails, the Aiton Heights Fire Tower, the bike trails, and the Chester Charles II boat tour.  The lodge has WiFi access and it is pretty good inside the lodge.
The reason we went to the lodge was to eat lunch on two separate days.  The lodge is fairly busy, but the wait is generally not more than half an hour.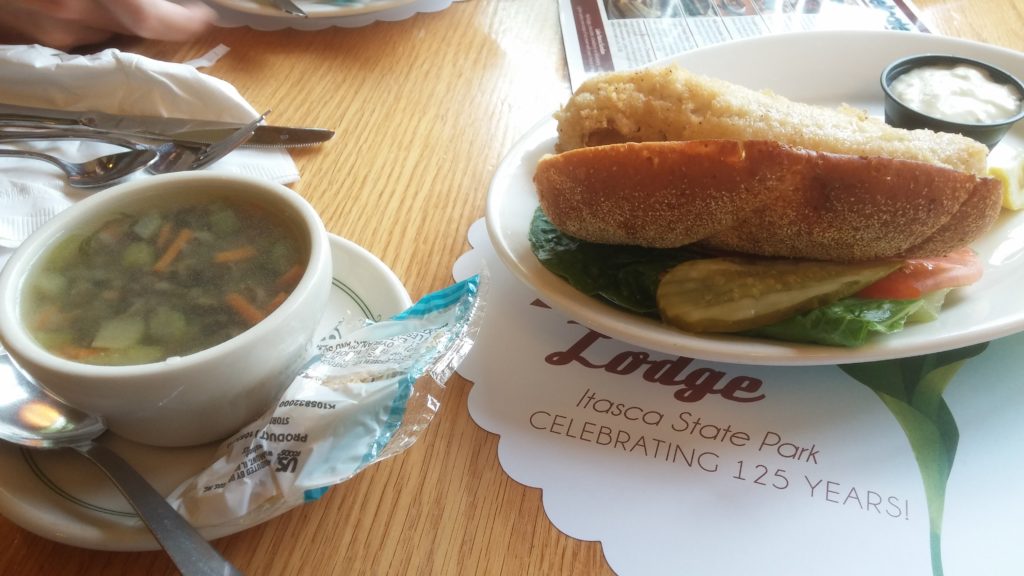 Since Minnesota is known for their wild rice which grows right on the lake we had to try their wild rice soup and hot dish (it's a casserole).  Needless to say both dishes are very Minnesotan in their lack of spices.  They were a bit bland.  I also tried the walleye which was really good.  One note when ordering the wild rice soup.  If you want your soup creamy you need to specifically ask for it that way.  If you do not then you will get the broth wild rice soup.  That worked out well for me, but maybe rather disappointing for most people.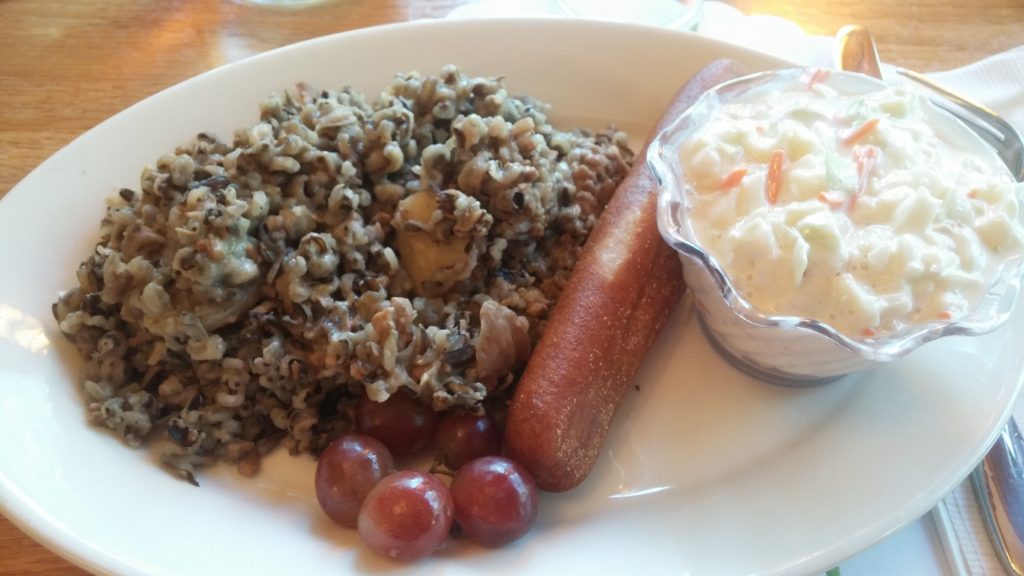 We also tried one of their desserts which was really good.  We had the sweet potato maple cheesecake.  It was delicious.
If you are a Minnesotan you will probably like the food.  It was cooked as well as can be expected.  The walleye was very good and I recommend it.  I liked the soup too, but it was very simple.  The hot dish wasn't bad, but again not very exciting.
I would say overall this was pretty good, but not great.  I would eat here again.  I did wait half an hour twice just to eat here, but the only other place to eat is near the northern entrance.  The food is made right.  The service is decent.  If you are considering eating there I would say do it.