The Invention of Lying, 2009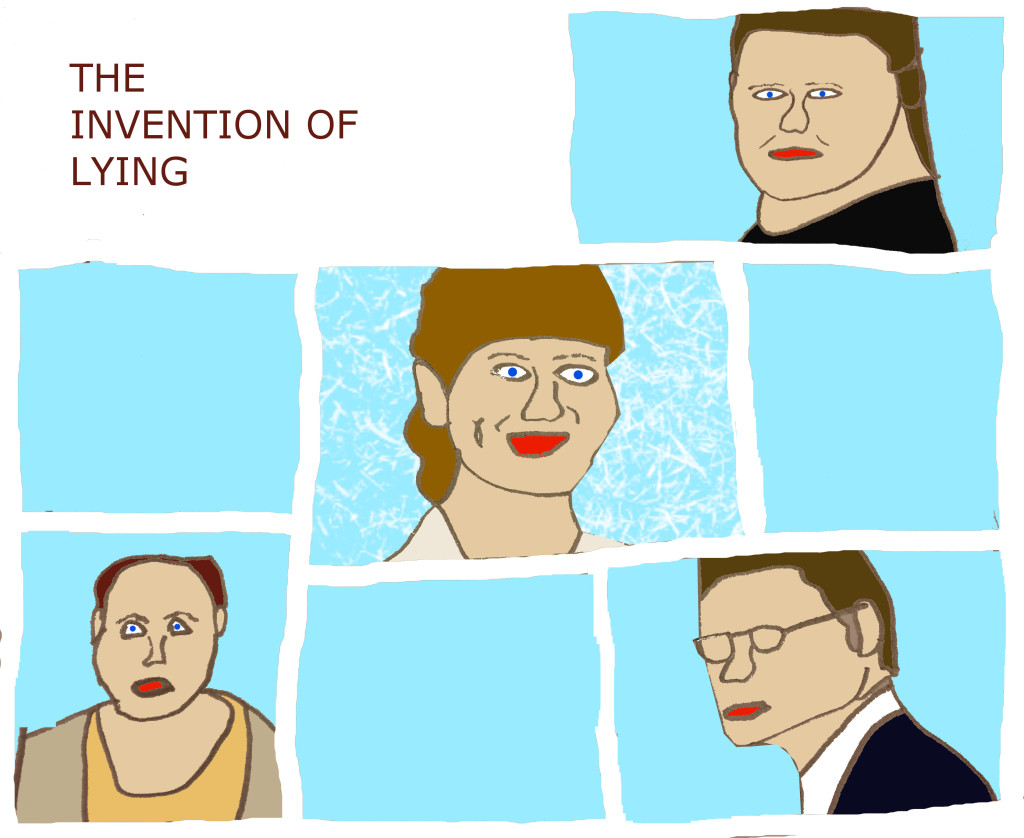 This movie has such a great premise, but it falls short of its potential.  This should be a lot more funny than it is.
That being said the idea of a society that doesn't understand the concept of lying is refreshing.  People say exactly what they mean.  No one is offended, not really, because it is the truth.
Then one man discovers how to lie and he can get anything he wants.  Well pretty much anything.
I give this one a 3.5/5 for the premise.
To see more go to IMBD.