Norma Jeane Merlot – winery site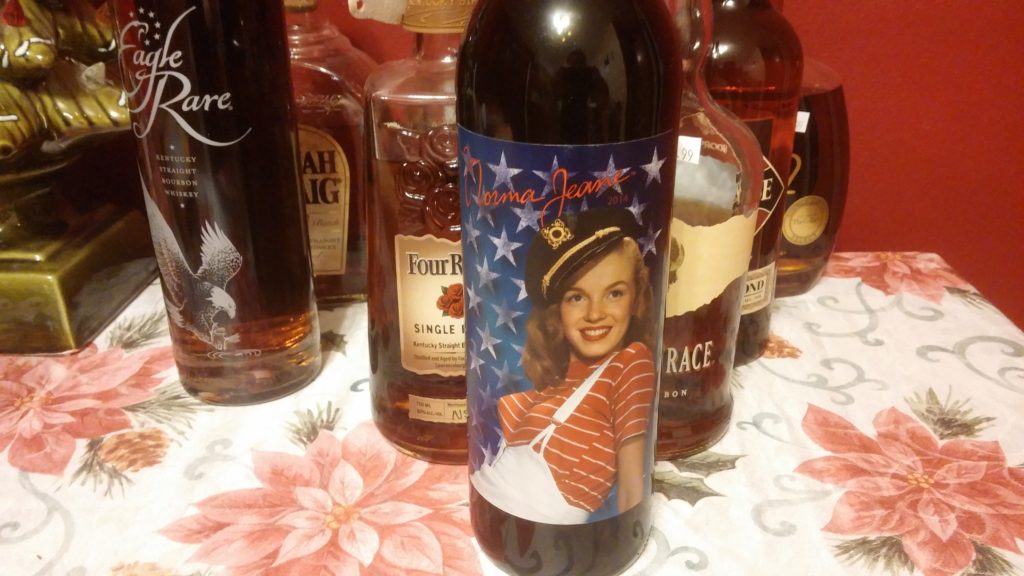 When I purchased this bottle of 2014 Norma Jeane Merlot I figured it was merely a gimmick.  Technically it is, but at the same time the wine fits Norma Jeane.
It is very pleasant on the tongue and has a burst of, what I can only describe as, excitement.  Perhaps it is my imagination, but this wine has the most amazing aftertaste.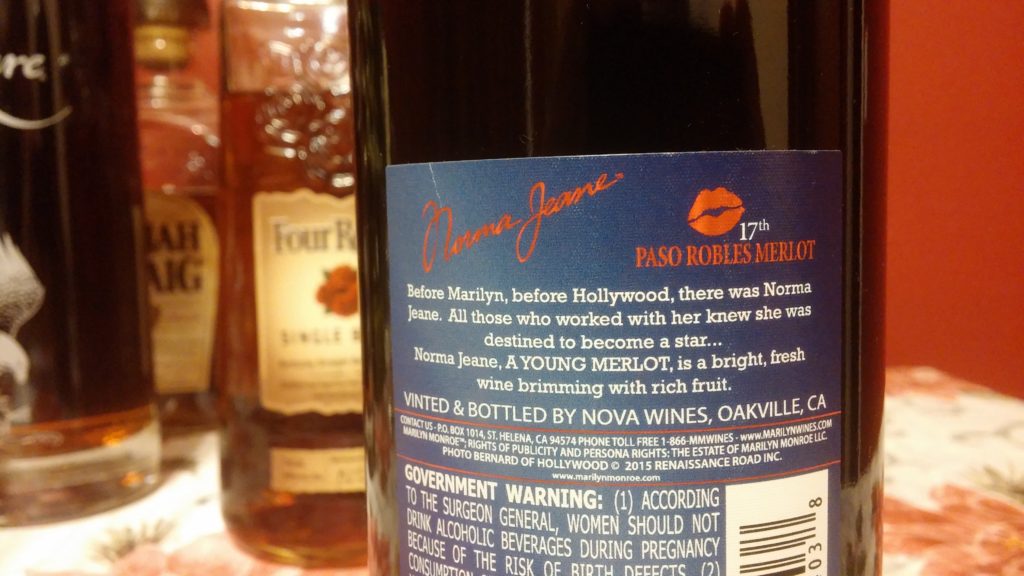 I would serve this wine with dinner with the expectation of a laugh from any wine expert.  I think your guests will be happy with the flavor.
I give this one a 4/5 that leans towards a full 5.