Best beef stroganoff ever.
Gather the following ingredients:
1 to 1 1/2 lbs. of New York strip or other fine cut of beef
Salt
Pepper
Olive oil
2 (8-oz.) packages of sliced fresh mushrooms
1 can of beef broth, about 2 cups
2 tbls. tomato paste
1 tsp. Dijon mustard
1 package (16 oz.) egg noodles
1/2 cup sherry
2 tbls. flour
1 (16 oz.) container sour cream
2 large pots
Cut the beef into 1/2 inch cubes. Sprinkle both sides with salt and pepper.
– the best this has ever turned out I actually used a beef flank recommended by the butcher who had used the same cut the day before to make his own beef stroganoff.
Add 3 tbls. of olive oil to one of the large pots. Heat over a medium-high heat. Sauté the beef and the mushrooms together for 3 – 5 minutes.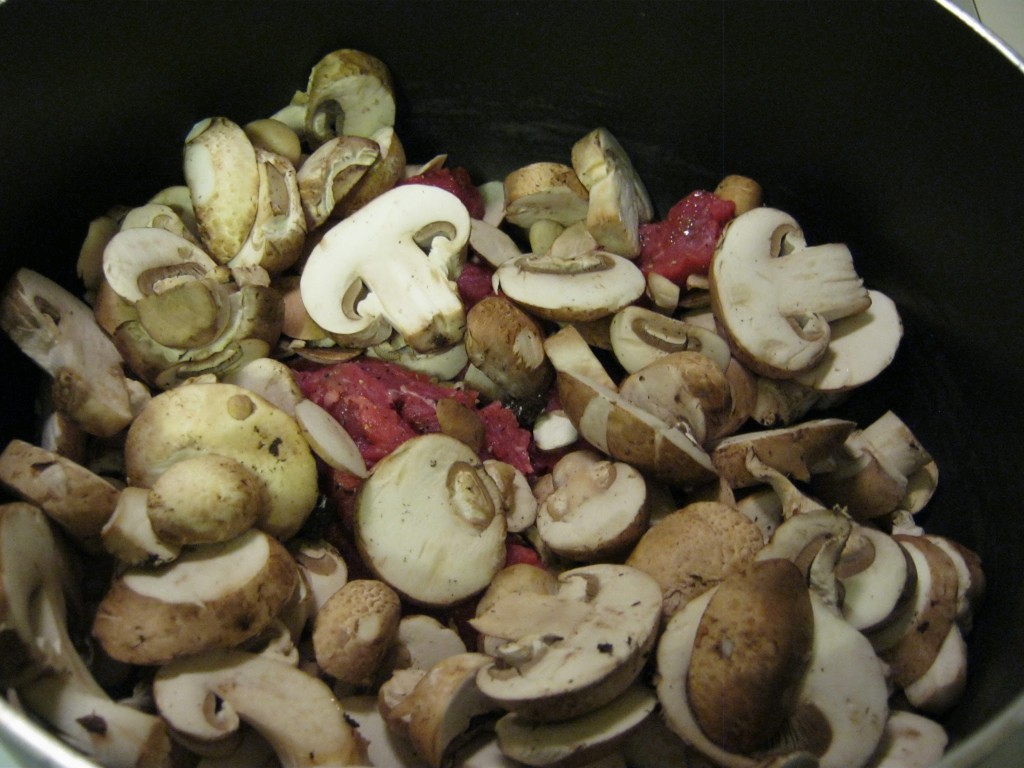 – The meat should be seared, not necessarily cooked through.
Stir in the broth, tomato paste, and mustard.
Reduce the heat to low and cover. Cook for 1 hour.
About half an hour prior to the beef mixture being finished start to boil the water for the egg noodles. – Try to time the noodles to finish shortly after the meat.
Stir the flour and sherry into the beef mixture, cook, stir constantly until it thickens.
– Mine never thickens. I just cook it a few minutes and move on.
Add the sour cream. Stir. Turn off the heat. Add the noodles. Stir. Serve.
Video for Beef Stroganoff