Rice Krispies Treats are a simple and perfect dessert.  Be careful, one person could easily eat half a pan.  You can find the recipe on the box and it is super easy to make.
Gather the following ingredients:
3 tablespoons of butter
1 package of marshmallows
6 cups of Kellogg's Rice Krispies
A large Pot
A large glass pan
Non-stick cooking spray
Melt the butter in the pot.  Add the marshmallows and melt them on a low heat stirring continuously until completely melted.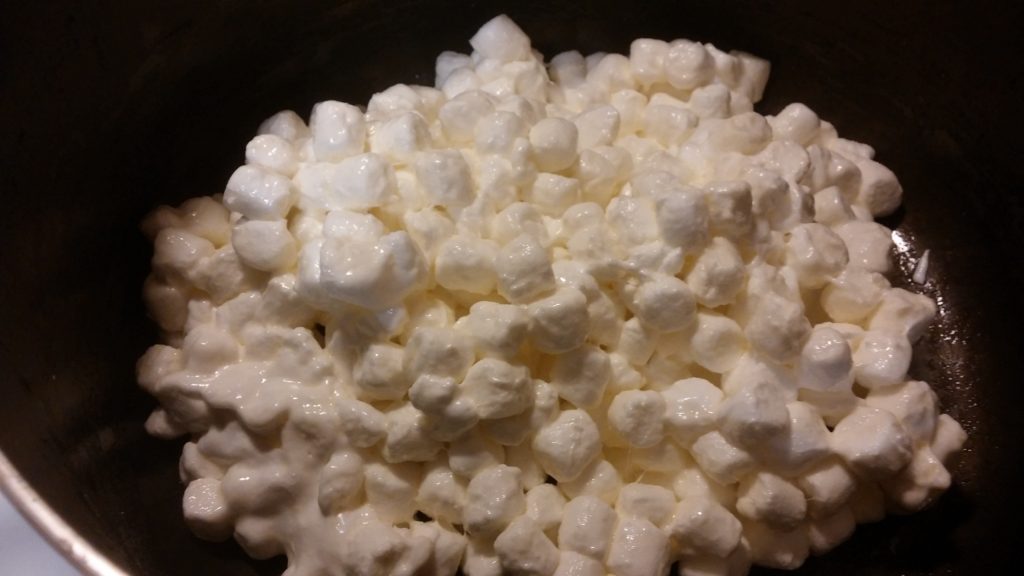 Remove the pot from the heat and add the Rice Krispies.  I like to measure them into the glass pan so that I can pour them all in at once.  It is a bit less than a small box.  Stir until the Rice Krispies are coated.
Quickly spray down the glass pan with non-stick cooking spray.
Pour the marshmallows and Rice Krispies into the glass pan and flatten the top with your stirring device.  Allow them to cool.
Cut and serve.  Once they are cool you can wrap them in Saran wrap.  If you do it when they are warm it will stick to it.  Same thing with parchment paper.