Momentos – Pinot Noir
This is my new favorite glass of wine a day wine.  It is so good and not too expensive.  It is smooth and you can drink a few glasses if you want.  There are no ill side effects.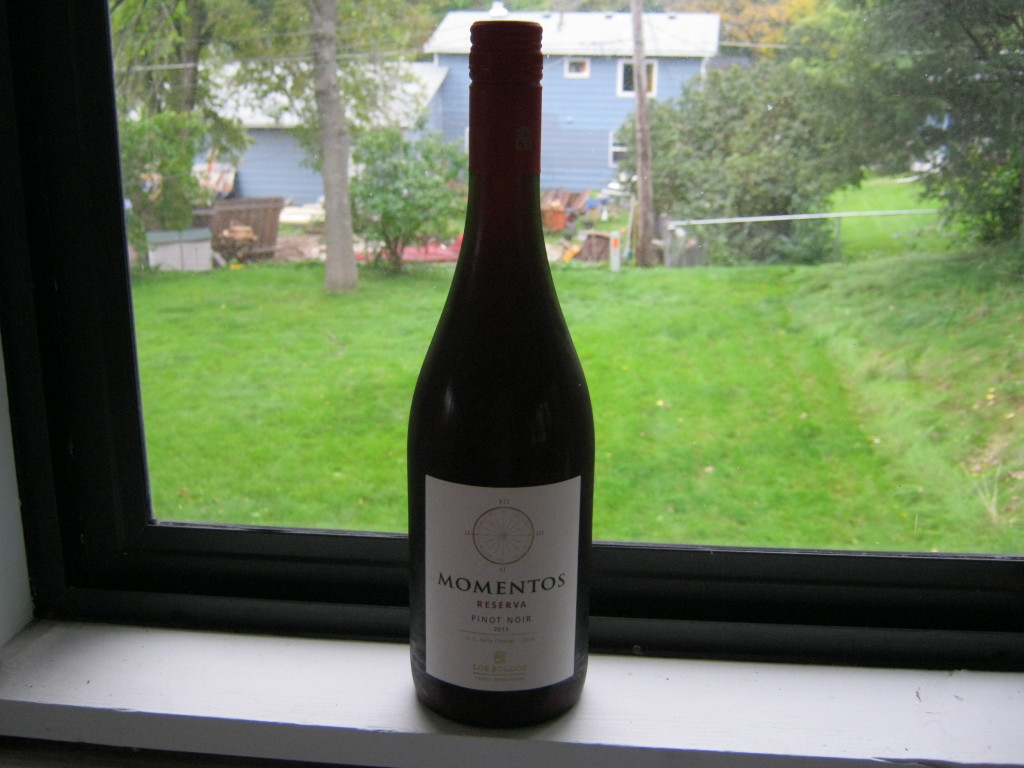 This is a well made wine.  It is a Chile wine.  They make good wines there.  They seem to really know what they are doing.
I am giving this wine a 5/5, mostly on the drink-ability scale.