Three items for a full breakfast: Hash browns, scrambled eggs, and bacon.
Gather the following ingredients:
Bacon
Fresh hash browns (not frozen)
Eggs
Milk
Toppings:
Ketchup
Cayenne pepper
Cheddar cheese
1-2 frying pans, medium or large depending on how much you make
Fry the bacon over a medium heat for about 10 minutes or until cooked. Remove the bacon from the pan and place in a bowl for later. I used a medium pan to cook half the bacon as I needed the other half for a Basque Chicken Stew recipe.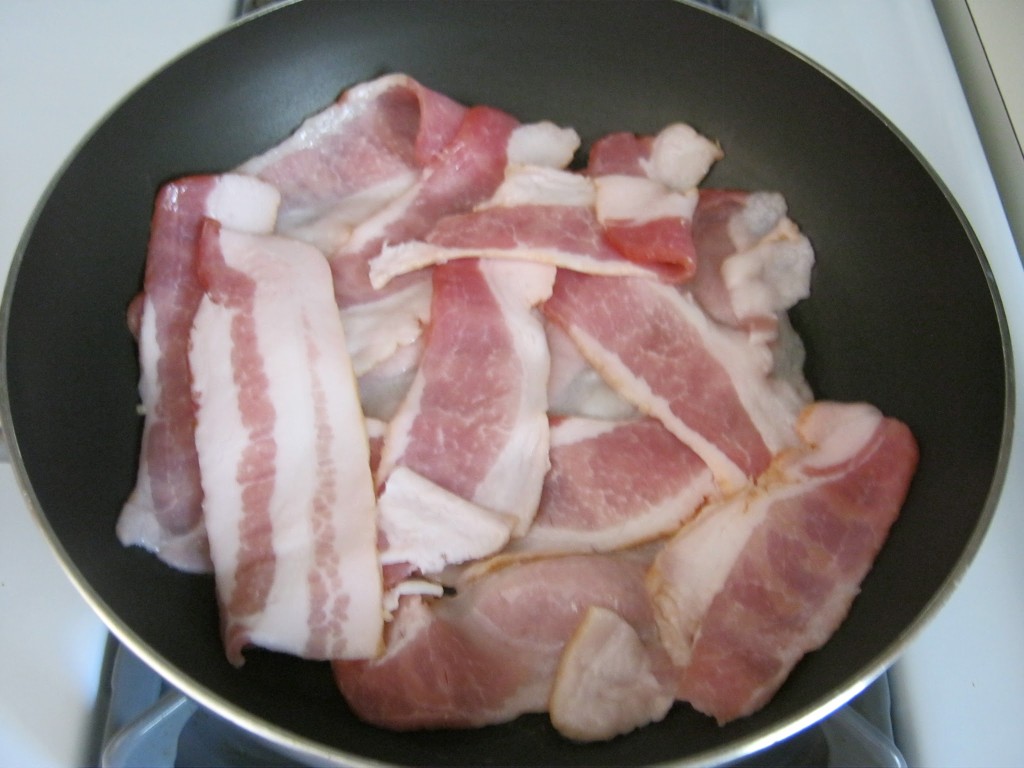 Use that huge spoon that comes with your silverware and seems to have no purpose to spoon out most of the bacon grease into a container for later. Leave a few tablespoons worth in the pan.
I only cook half of the hash browns so the medium sized pan works well. Add the potatoes and cook them for 6 minutes on a slightly over medium heat. Spoon some of the bacon grease over the top near the 2 minutes to go mark. Do not stir the hash browns or check them during the first 6 minutes. Turn them and cook an additional 5 minutes. Start the eggs after you flip the hash browns and set the timer.
Crack eggs into a bowl. Crack the egg on the table or edge of the bowl and carefully pull apart the shell. Make sure none of the shell gets into the bowl. Add fresh ground pepper.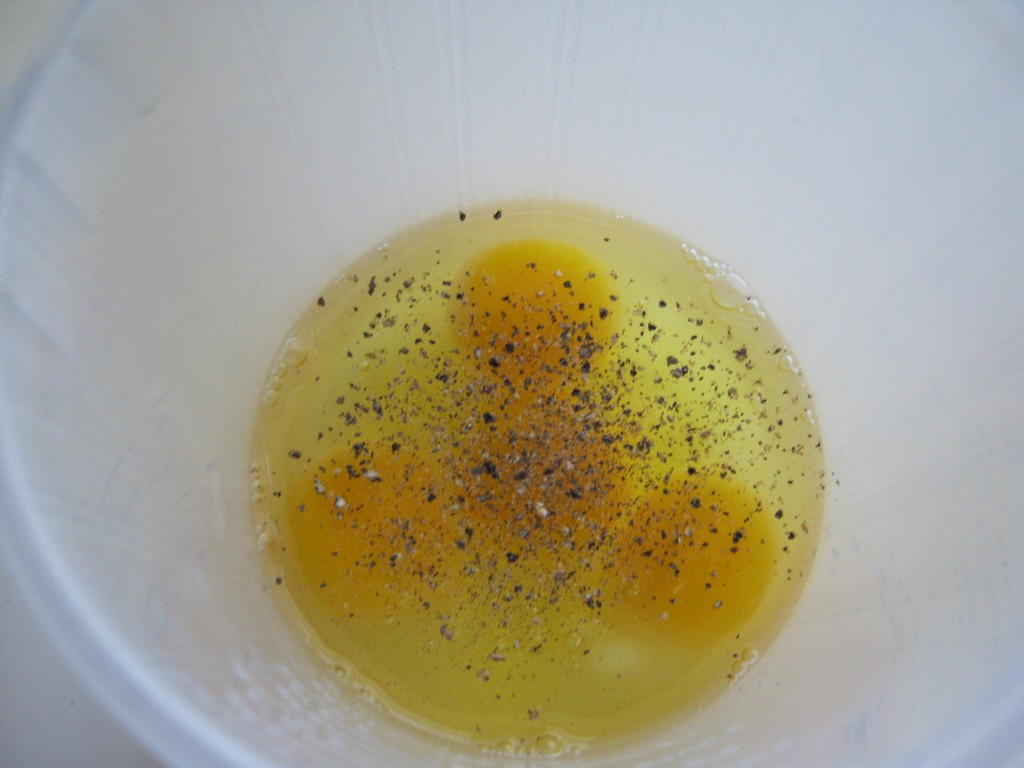 Add a dash of milk and mix with a fork.
Spoon about 2 tbsp. bacon grease into a second pan. Heat the pan over a medium-low heat and then add the eggs.
Stir the eggs occasionally to make sure they do not burn. This will also break them up.
Place the bacon, eggs, and hash browns on a plate and serve.
I like ketchup on my hash browns. I also like a little cayenne pepper on my eggs. You can also add cheddar cheese by removing the pan from the heat, sprinkling the cheese over the top, and covering the pan with a lid so it can melt on its own.
*If you do not have bacon you can use butter instead of bacon grease. The hash browns will be crisper with the butter. Melt 1/4 stick in the pan for the hash browns, place another 1/4 stick on the top of the cooking hash browns so it melt onto the second side. Use 1 tab of butter for the eggs.