19 Crimes Red Wine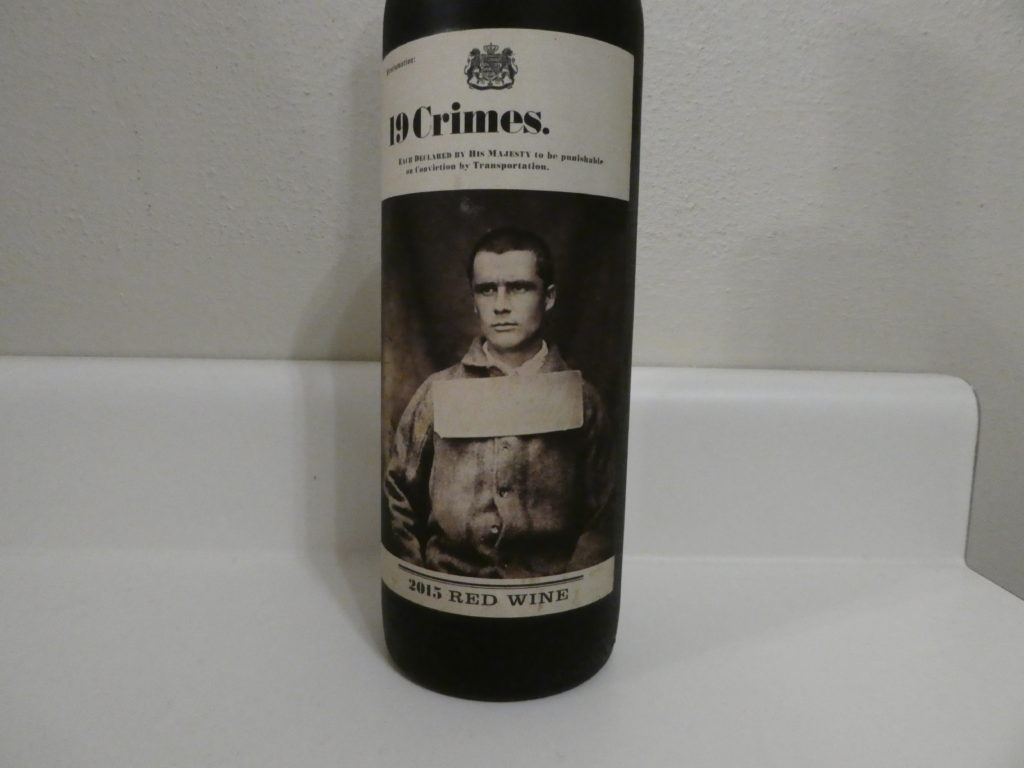 There is something about an Australian wine.  They make it for drinking and that is what you should do.
I smelled the cork and was rather confused.  It had an array of smells that I like, but are always accompanied by tannins.  I hate tannins.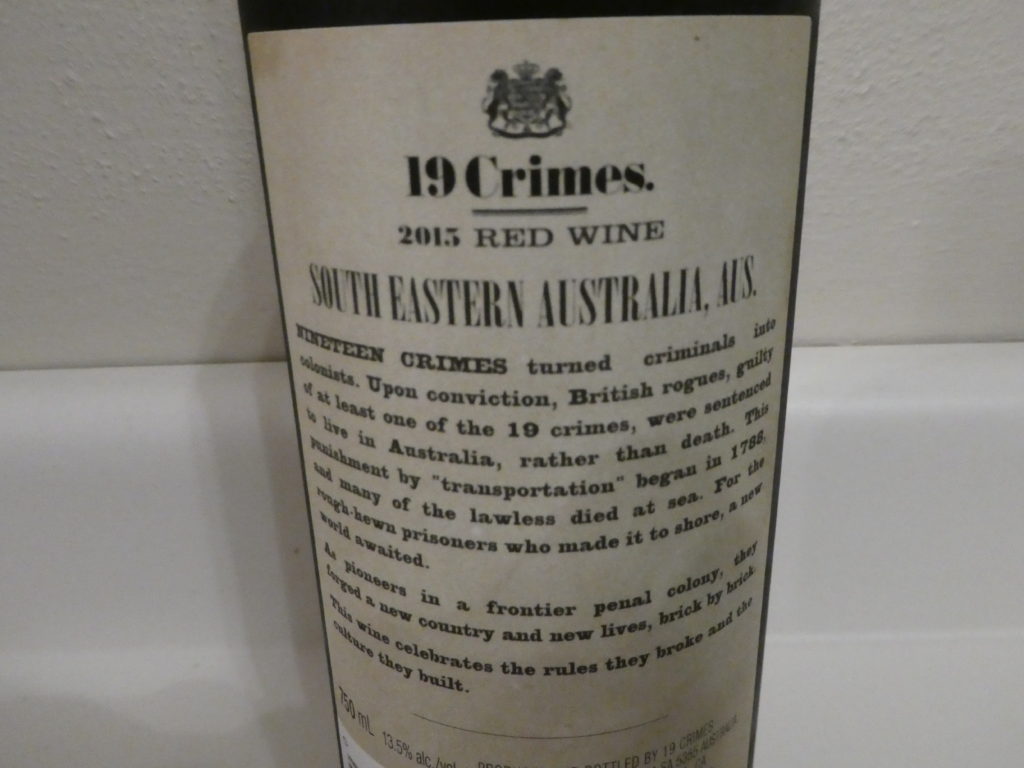 I poured this wine with hope and fear.  Hope won.  There are so many flavors in this wine, but none of them are bad.  It doesn't leave me needing more, but I sure do want a little more.
This is a highly enjoyable wine.
I would definitely serve this wine at a dinner party.
I give this one a 4.5/5.