Pinot Evil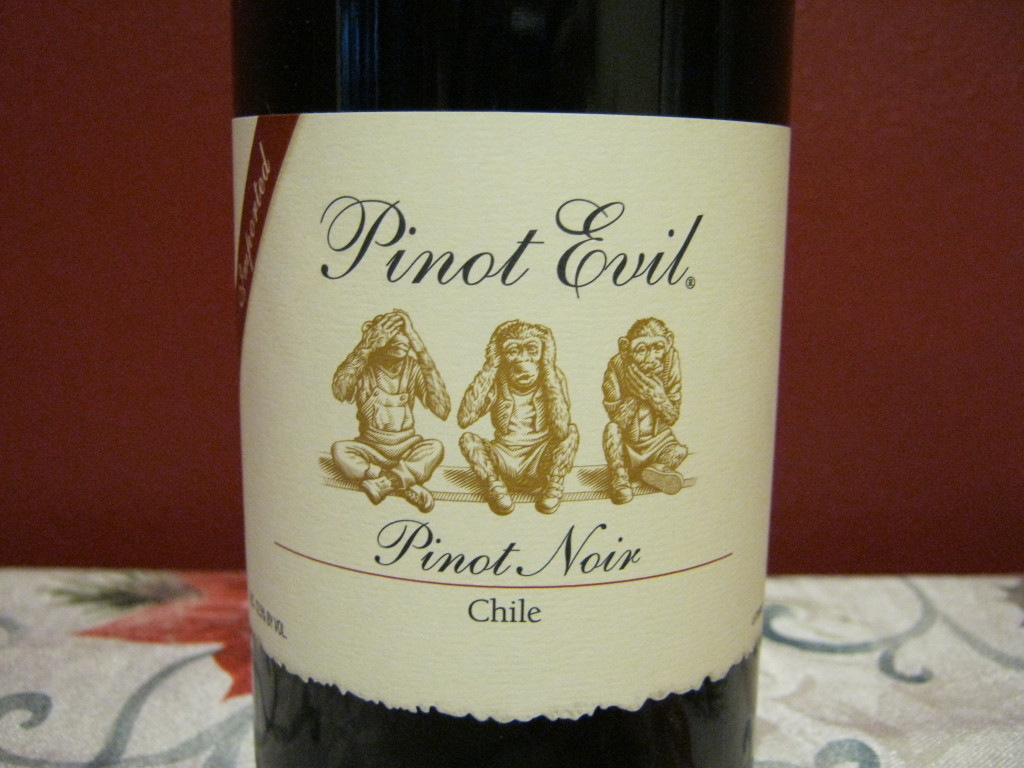 This Pinot Noir at a cost of $5.99 is a great Chile wine.
5/5 stars on the Linda Scale
The following notes are short and tend to be quickly taken after a quick sampling in the evening.
Pinot Evil is a great deal at the cost.  The bottle is clever which is often a bad sign, but this wine won me over.
It has a very delightful smell with hints of cherry.  Overall is was a great wine for drinking.  My notes to do gush over this wine, but for the price it is hard to pass on.
This is probably ok to serve at dinner, but more appropriate for a night of drinking than a fine dinner.