Jalapeno Cheesy Rice – spicy, dairy covered, rice
Gather the following ingredients:
2 -3 cups cooked rice
Colby and Monterey Jack shredded cheese
Sharp Cheddar shredded cheese
Sour cream
1 can diced Jalapeno
small glass pan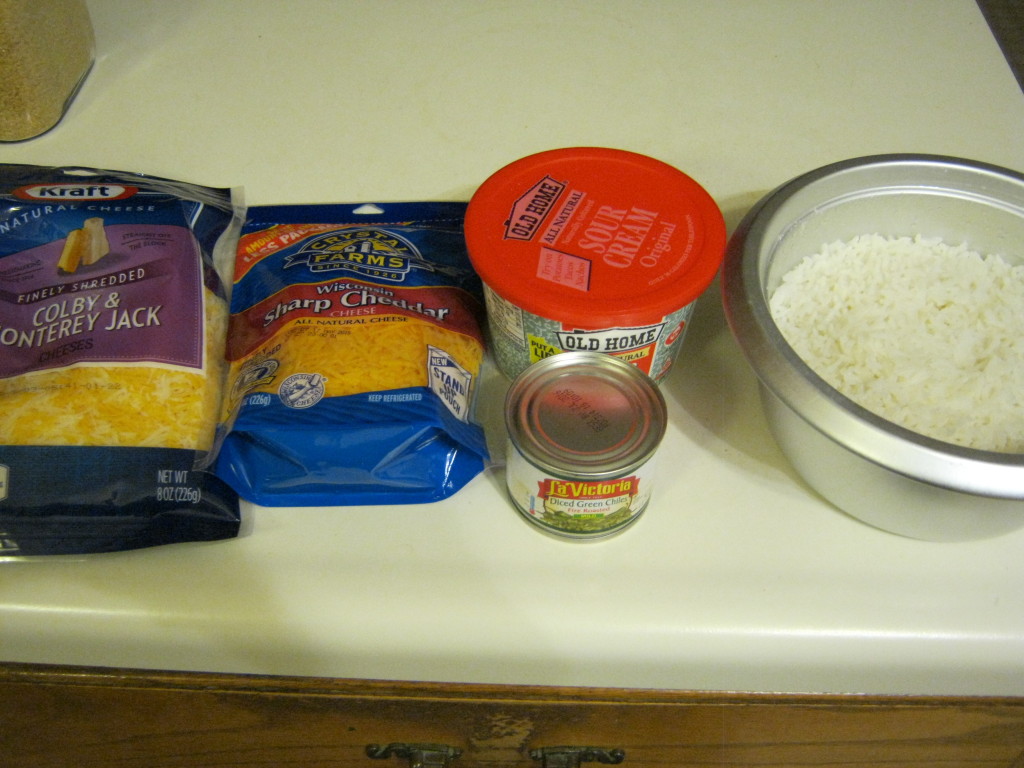 Preheat the oven to 350 degrees.
Cook the rice.  Combine the rice, cheeses, sour cream, and jalapenos in the glass pan.
Cook for 15 minutes, until the cheese is melted.