Monks Bar & Grill, 220 Broadway, Wisconsin Dells, WI 53965
Monks Bar & Grill is basically a large sports bar with really amazing food.  I was so glad we ate at this restaurant and I got a new shirt.
The cheese curds were amazing.  Three people could barely finish them.  The sandwiches were excellent.  I had a pretty basic burger and fries.  OK, it had jalapenos on it.  What can I say I love jalapenos.  The burger was done perfectly and the fries had a really good seasoning on them.  They even toasted the bun.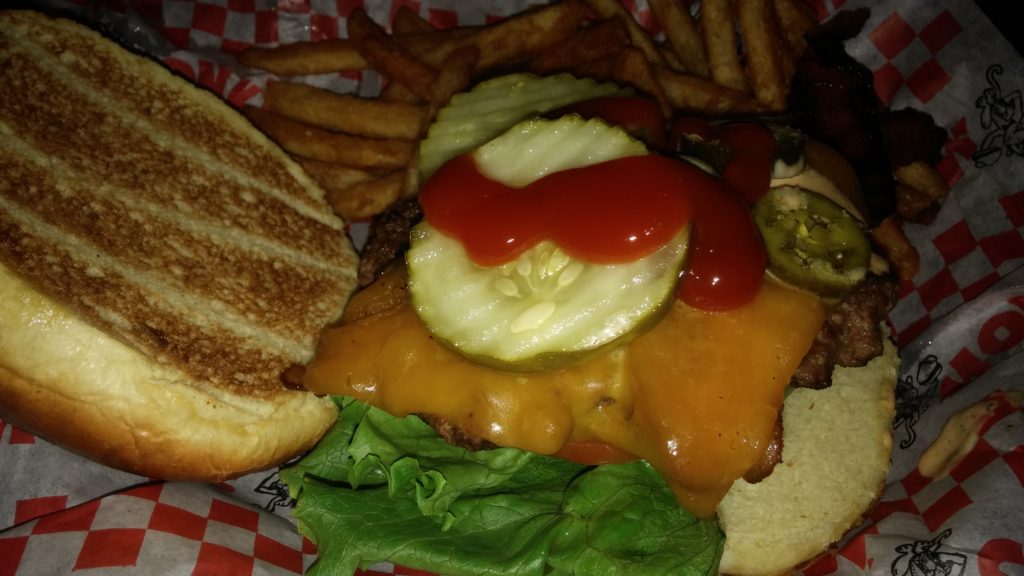 My dinner companions also enjoyed their food.  They each ordered something odd in the menu and both ate every bite.  One had beans on it and and other one had something that looked very messy to eat.  I cannot find the items on the regular menu.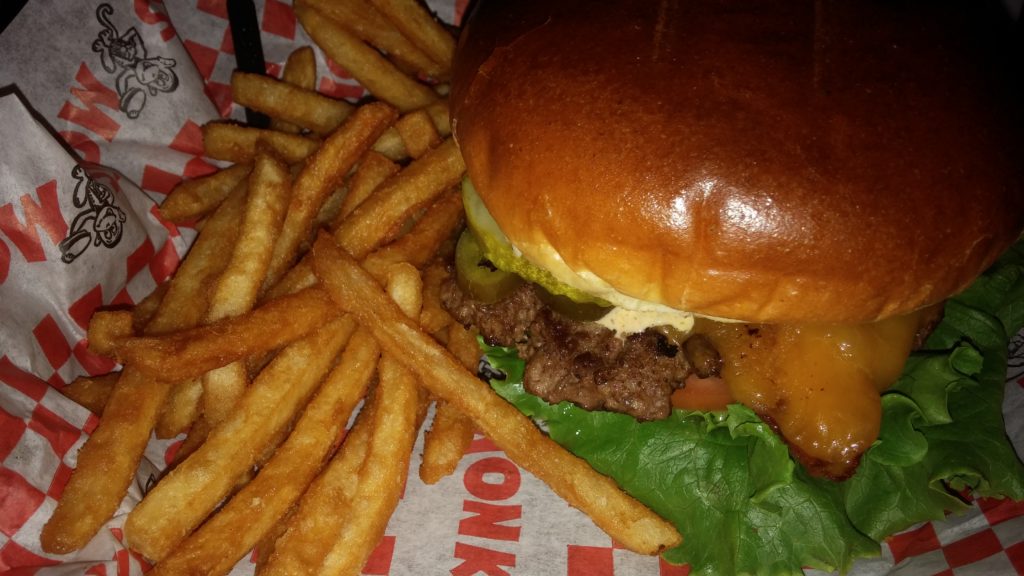 If you are looking for some typical burgers or something a little more than that try Monks.  They know how to cook good food and how to put together great combinations.  When you read the descriptions the toppings sound really good, not odd and experimental.  You get the felling someone has made this before even if you have never heard about it.
Go to Monks, eat, and enjoy!