Little Smokeys in Crock Pot – Takes a few hours, but it isn't difficult to make.
Gather the following ingredients:
Little Smokey – 2 packets
BBQ sauce
Crescent rolls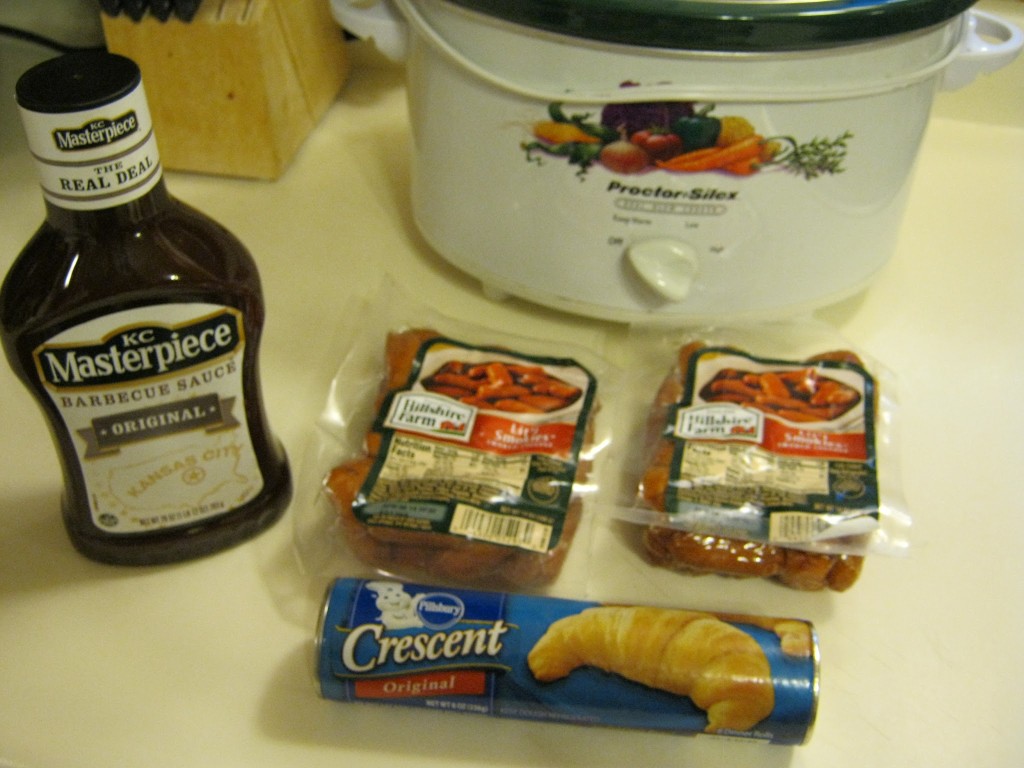 Open both packages of Little Smokeys. Place into Crock Pot.
Cover with BBQ sauce.
Cook on low for 2 hours.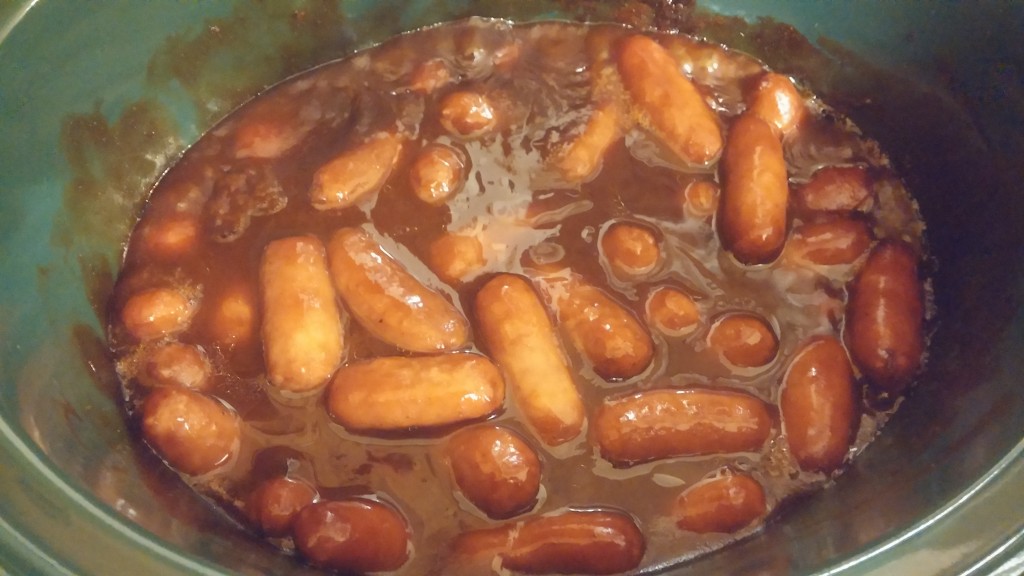 Start the oven for the crescent rolls about 20 minutes before the wieners are done.
Eat Little Smokeys and soak up the BBQ sauce with the crescent rolls.
I also like to make macaroni, cheese, and corn casserole with this dish.