Smith and Forge Hard Cider
Hard ciders can be amazing or OK.  Smith and Forge is pretty good.  It comes in a can and drinking one of these is all you need to relax.  It isn't overly sweet.  I cannot personally chug this particular hard cider, but it is very drinkable.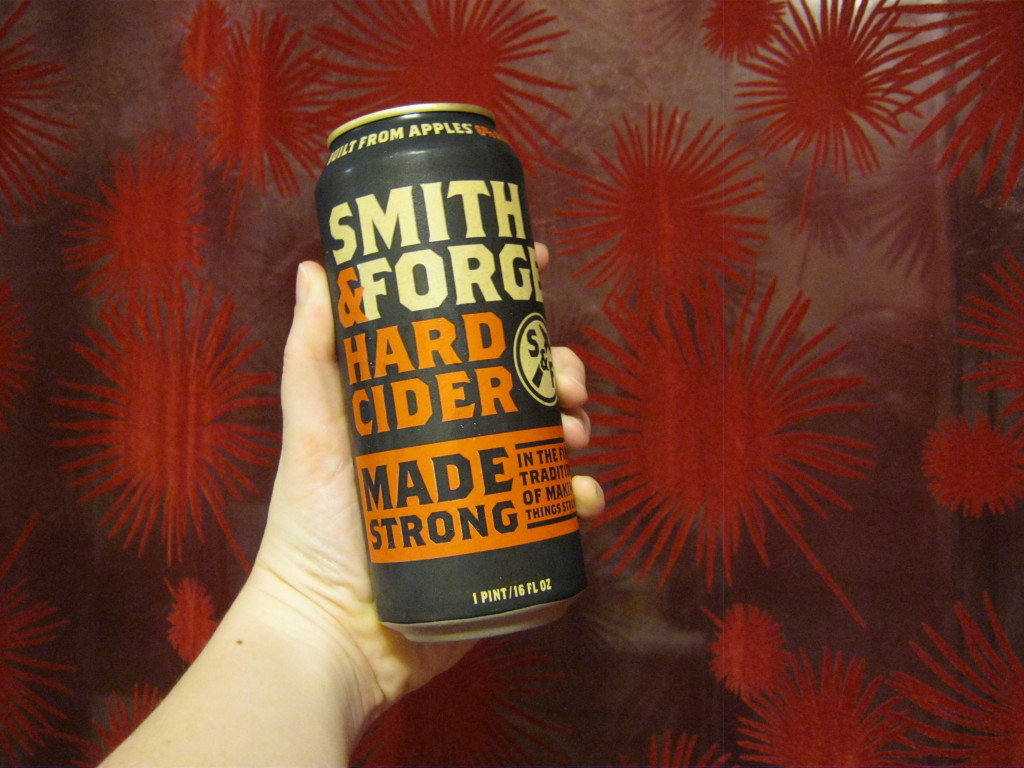 If you want to serve something that will appeal to a wide range of individuals I think this particular hard cider should hit the spot.  It is easy enough to drink that even your finickiest friend will have one.  It is also bold enough to satisfy your manly friend that would prefer a beer.
Overall Smith and Forge has a really good flavor to it.  It is easy to drink, but not too easy.  If you are looking for a little more from your hard cider I suggest trying this one.