Hyatt Place, 4377 N Hwy 224, Park City, UT 84098
This is the one farthest from Park City and closest to Snyderville, but honestly the two cities are just one long city.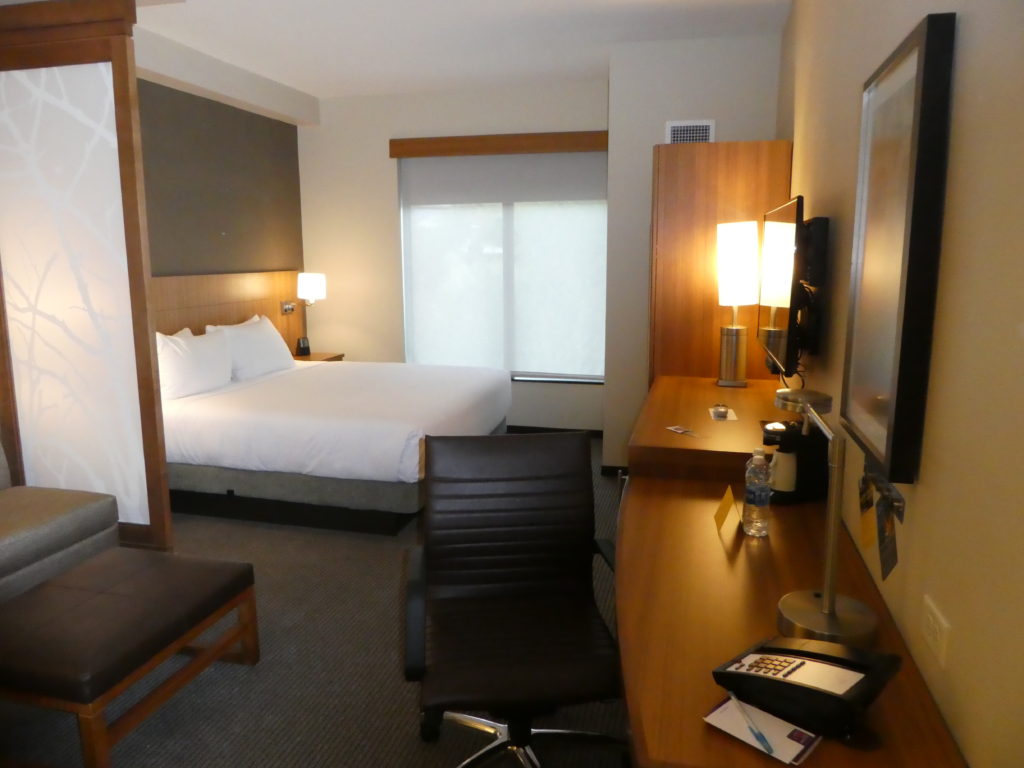 Here is the thing about Hyatt Place, it is trendy.  People tend to confuse this with nice and upscale.  At this price range I prefer a classic to trendy.  I don't like sliding bathroom doors made out of glass.  Glass does not muffle sound and if you are on a romantic vacation there are some sounds you just don't want to hear.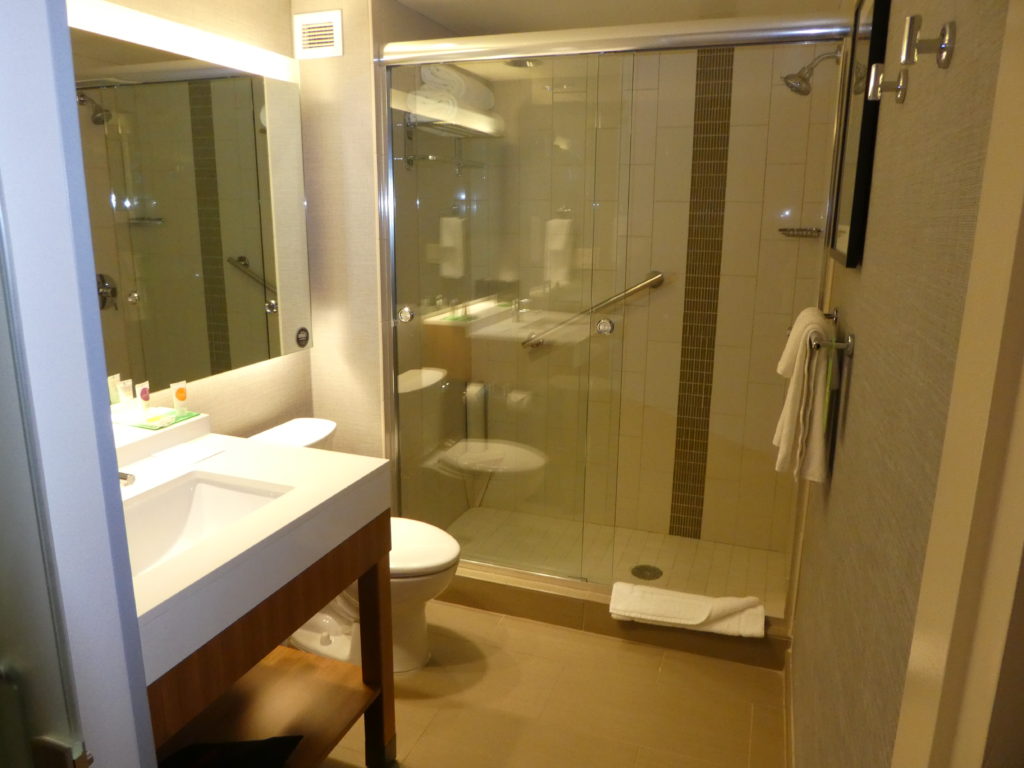 I will give this hotel one major thumbs up, the breakfast was really good, and better than a typical continental breakfast.  The food tasted real and fresh versus reheated like you get at all of the average hotels.  I didn't get a picture and I wished I had, but let's just say I hate breakfast and I actually looked forward to getting up and going to eat at this particular breakfast spread.  It is the level I would expect at a really nice hotel.  The breakfast was probably the best thing about this hotel.
The rooms were temperature controlled which means you cannot open a window for fresh air.  Being located high up, near really fresh air, that was disappointing, but not completely unexpected.  You don't want guests leaving the windows open in the dead of winter.
The hotel room is expensive because it is a Hyatt and due to the location.  There are a lot of things to do in Park City, especially in the winter so the prices shoot up at that time.
Again, location was a plus.  We needed to go into Salt Lake City and that was a short drive, scary, but short.  We also wanted to go hiking which was everywhere around us.  Park City really is a great location for an outdoor adventure:  hiking, biking, or skiing.
They do have a swimming pool outdoors if you enjoy that.  No one was in it.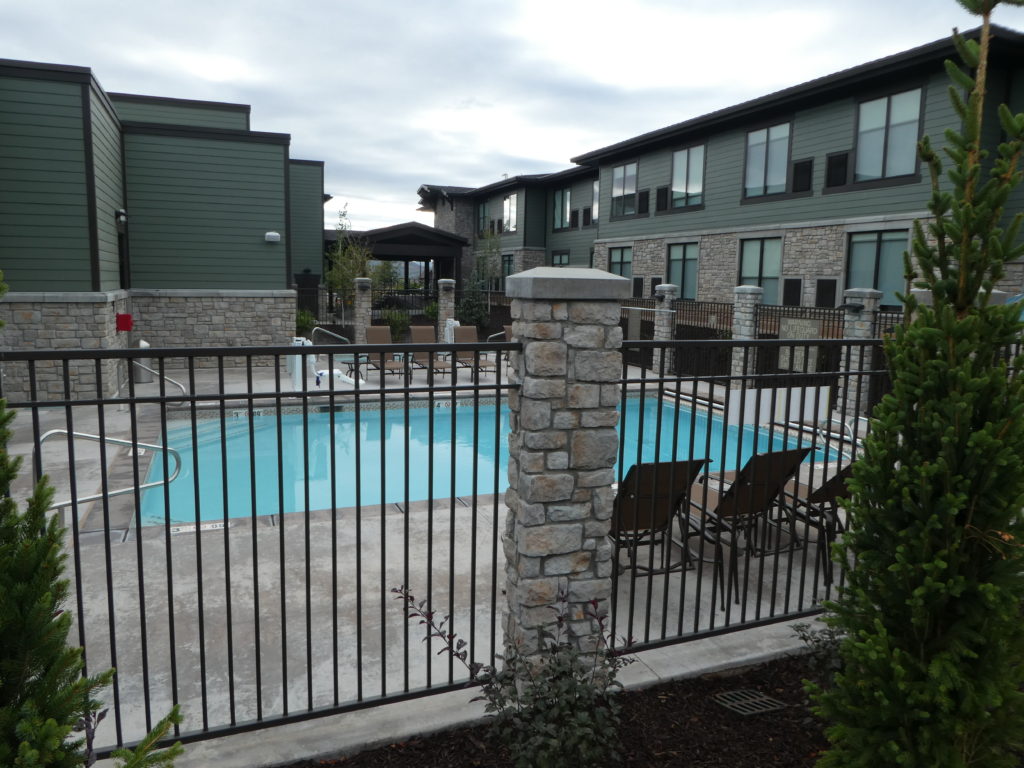 If you like trendy the Hyatt Place is the hotel for you.  If you like privacy you might want to look at other options.  Again, the breakfast was really good so that might be a determining factor, but the price is high as well.