Superior Ridge Resort Motel, 8041 MN-61, Schroeder, MN 55613
Schroeder is this tiny little town next to some of the greatest hiking trails or at least superior hiking trails.  It is a very short distance to from Temperance River and there is a nice little pizza and breakfast place you can eat at.
The Superior Ridge Resort Motel is tucked just off the main road.  It is easy to get to, but not noisy.  You rent a room with a bathroom attached.  Our room had a couple of beds, a table to eat at, a microwave, and a dresser.  It literally was a brand new room and it was perfect for us.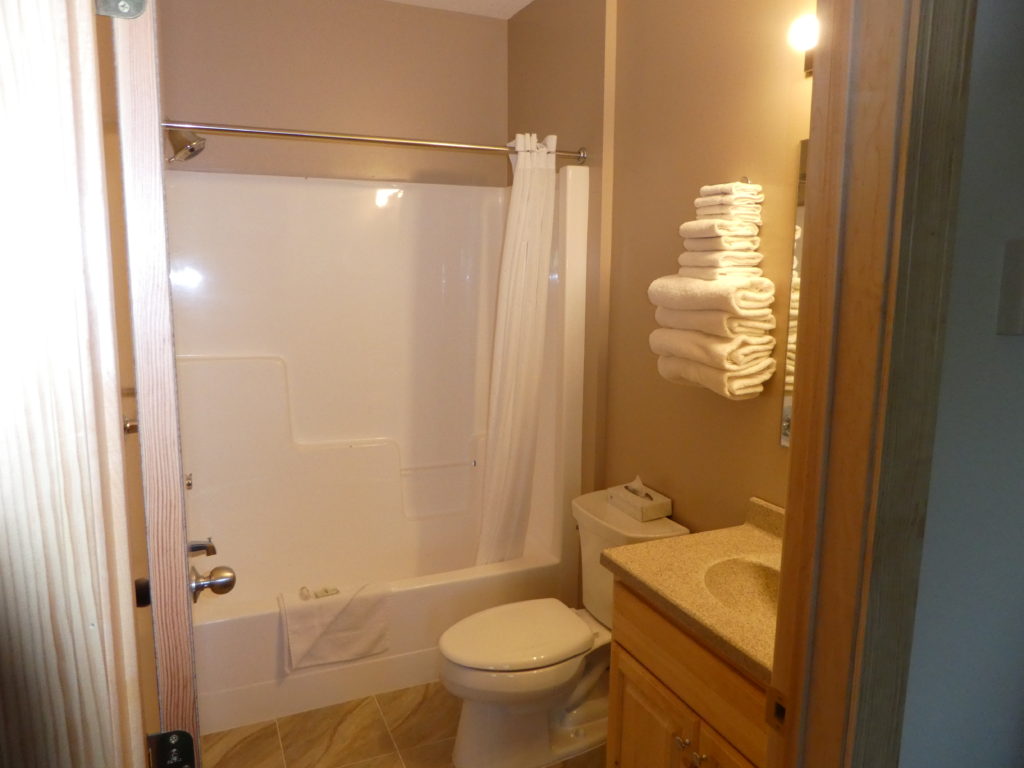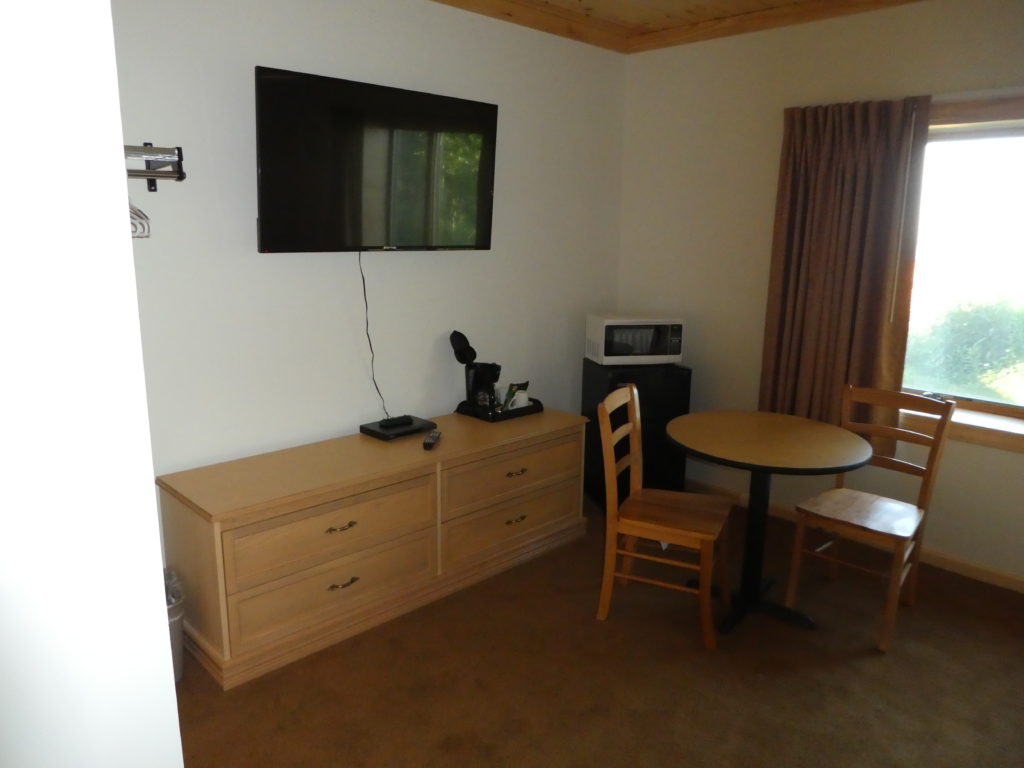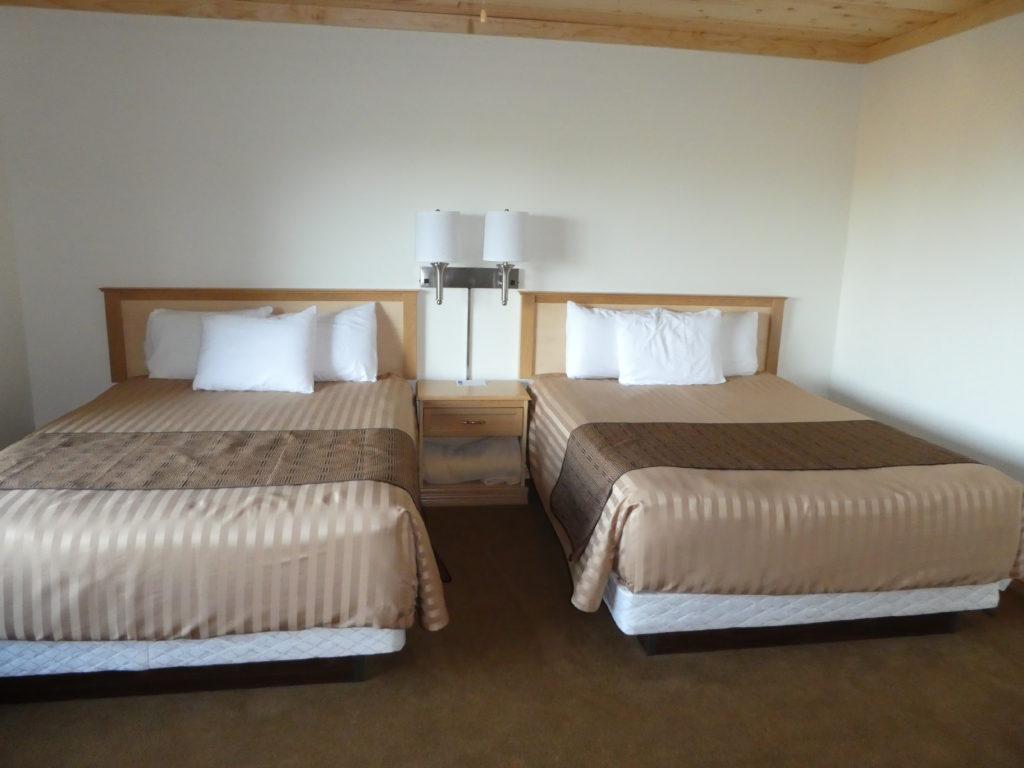 The view out our window was pretty amazing.  Is that Lake Superior?  Yes it it.  There was also a sitting area with a good view just a few steps away as well.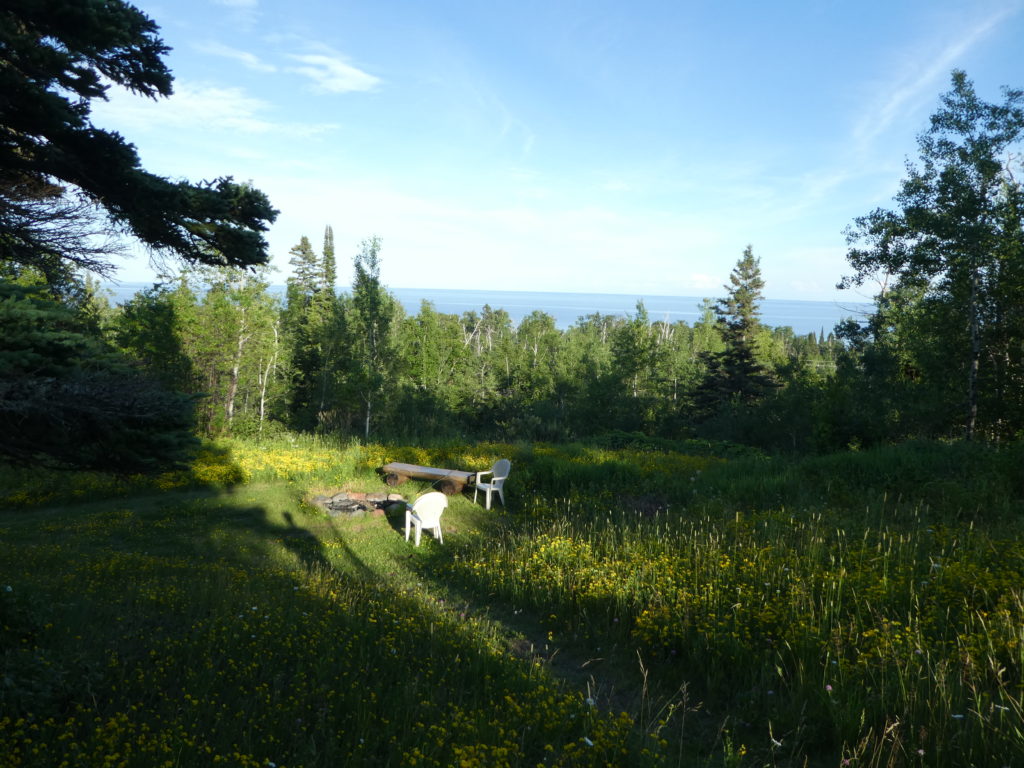 The internet works well, which is nice for planning your trips around the area.  You can watch DVD's in your room, they have a selection at the front desk you can borrow.  You can play basketball or badminton.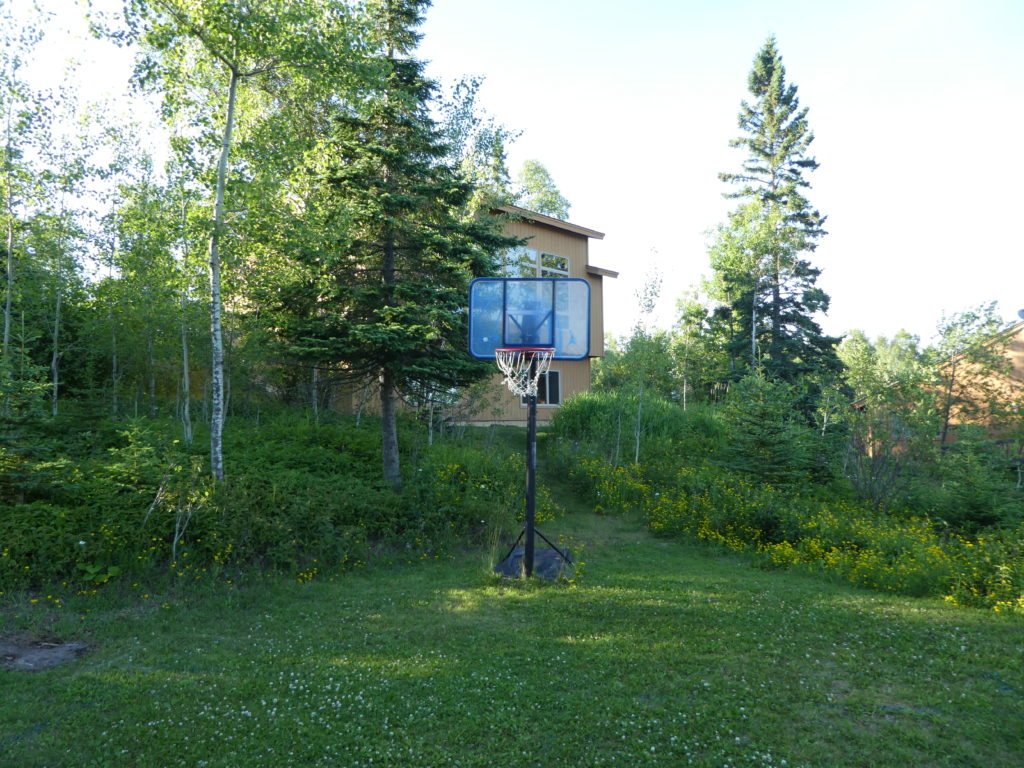 Of course you can take in a little hiking with a trail to somewhere in the backyard.  We didn't go too far on that trail because we didn't know where it went and there are amazing trails just down the road like Temperance State Park and the Superior Hiking Trial along the Temperance River.
This lodge is close to everything and nothing at the same time.  It is hard to find a restaurant in the area.  There is a great place for breakfast in town and they make a decent pizza.  Grand Marais is reasonably close if you want to take a drive to get a meal or there are a few places nearby.
The resort is setup for both the summer and for your winter activities.  The owners were nice and friendly.
Overall it was a great find and I would definitely stay there again.