Jake's City Grill – 1288 Promenade Pl, St Paul, MN 55121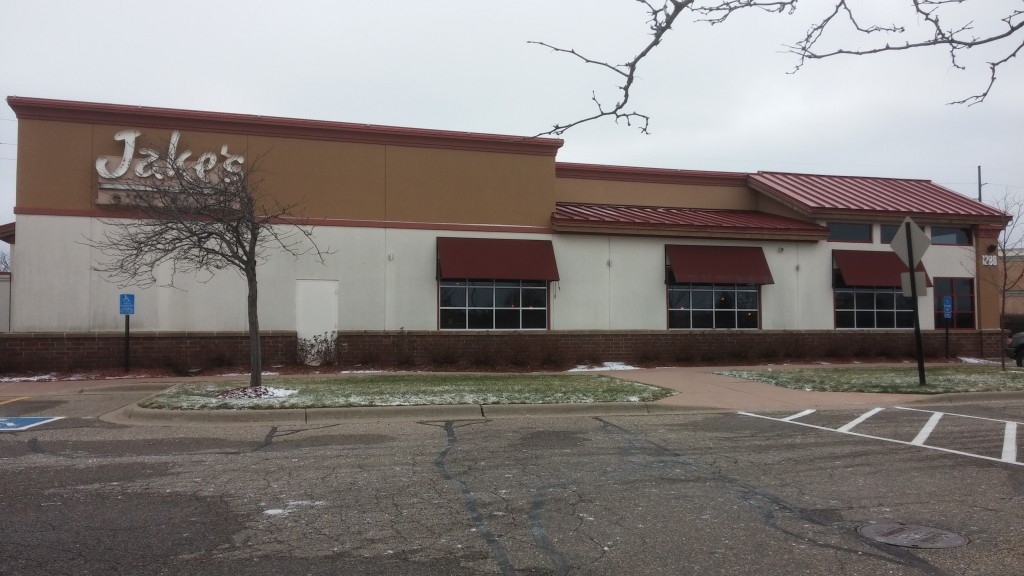 Jake's City Grill has really good food.  There is no doubt about that.  Although they do occasionally overcook their prime rib, when they cook it right their French dip is very good.  I like trying their specials for the night because the chief is actually good at putting together very tasty food combinations.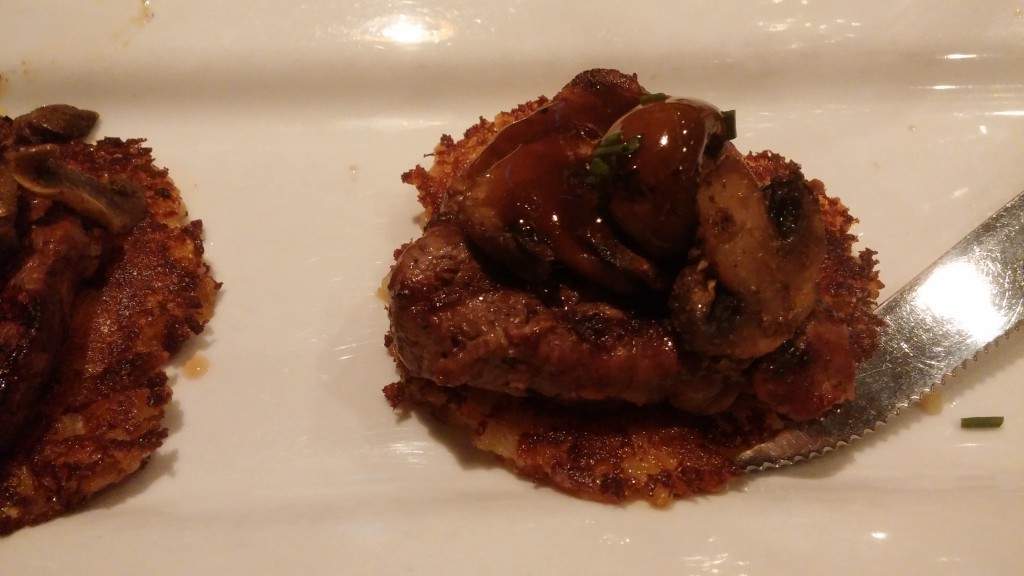 For instance this is a tenderloin in a mushroom sauce over some sort of hash brown patty.  It was delightful.  My favorite part was the sauce.  A good sauce is hard to find and this one was perfect.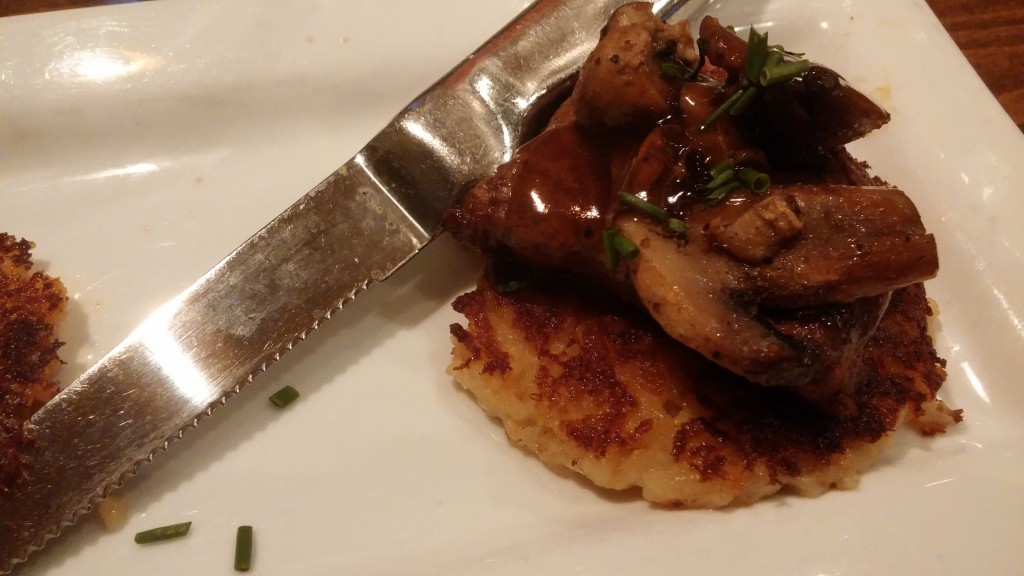 Jake's serves a variety of salads, sandwiches, steaks, an Alfredo, battered fish, shrimp, and pizza.  It is basically American food with a few exceptions.
Jake's is great for happy hour or drinks out with friends as well.  The bar area is straight ahead as you walk in.  The dining area is off to the right.  I have had the basic happy hour here and everyone liked the drinks.  I think my going away party was also at Jake's and I remember the food being good and of course the drinks.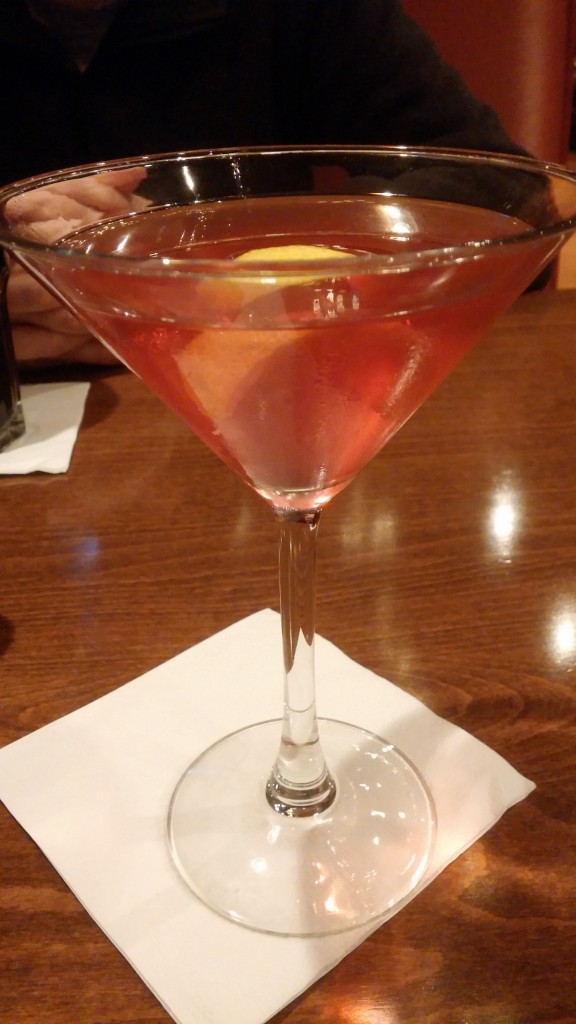 One thing you will want to do is buy a mixed drink or a beer because their wine pours are very small.  The wine they serve is good, but when you get your glass you will say, really?
My biggest complaint about Jake's has always been the speed at which they serve their meals, or should I say the lack of speed.  I also cannot stand how loud it is.  Saying that the last time I went the food arrived in a decent amount of time and I could actually hear.  I think it really matters where you sit in the restaurant.
If you are going to Jake's for lunch plan on spending more than an hour.  You will enjoy the food, but if you are pressed for time you may want to eat somewhere else.
If you are looking for a good, not very expensive night out head on down to Jake's and enjoy yourself.