Palisade Head, Silver Bay, MN 55614
As you are travelling along 61 near Silver Bay you will see a pull out with some parking along the road.  Here is the place you can park, or in a smaller vehicle you can drive up to see the Palisade Head rock formations.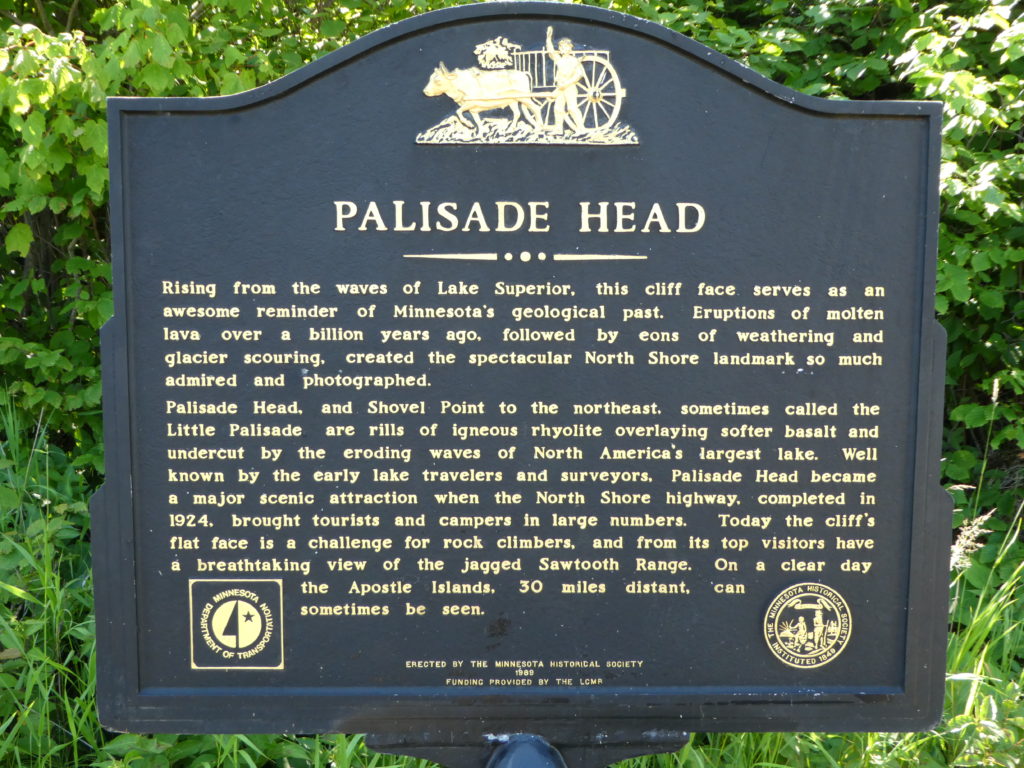 We parked and walked up to it because it was a short walk and that is what we do.  If you have a smaller vehicle the drive up isn't too bad and there is parking at the top.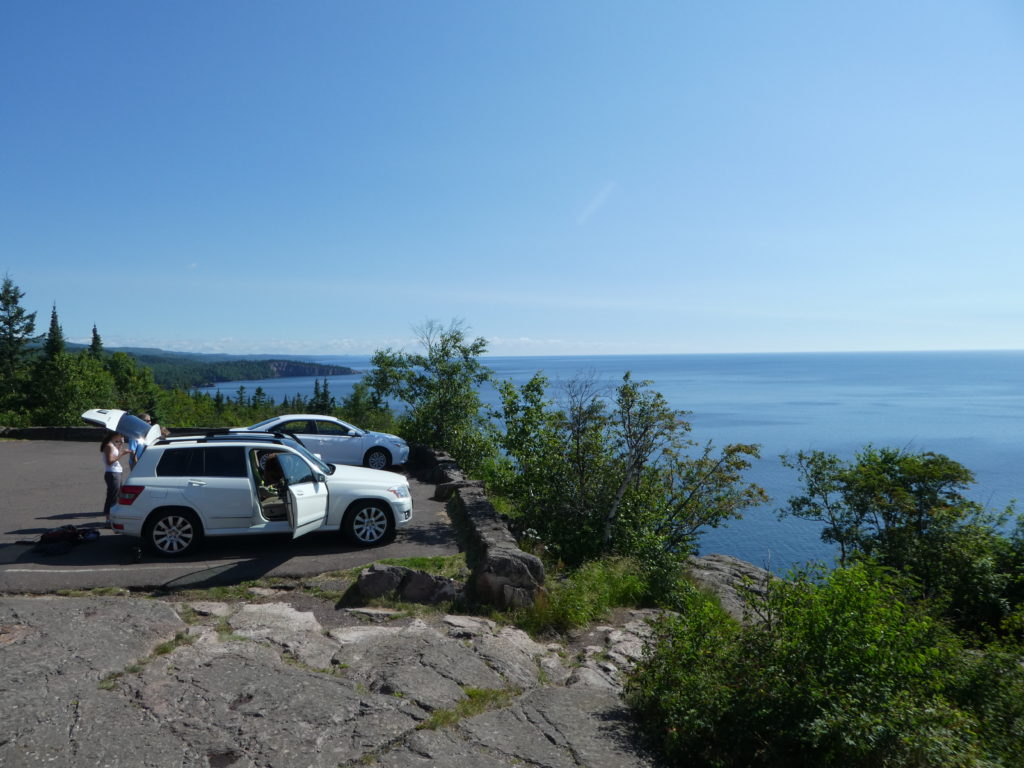 It is basically a great view of lake superior and the cliffs that were formed a long time ago.  Also, you can rock climb these cliffs if you are crazy enough to do that kind of thing.  We saw a few people getting ready to do the climb.  It is probably pretty amazing.
The view of Lake Superior from here is pretty intense.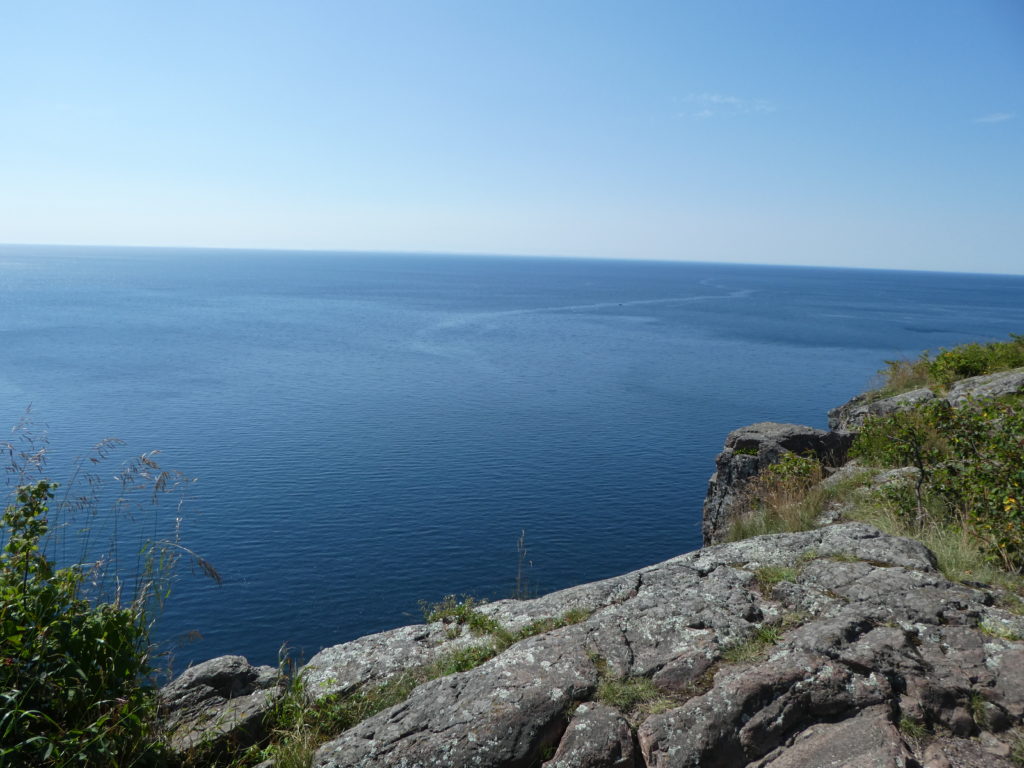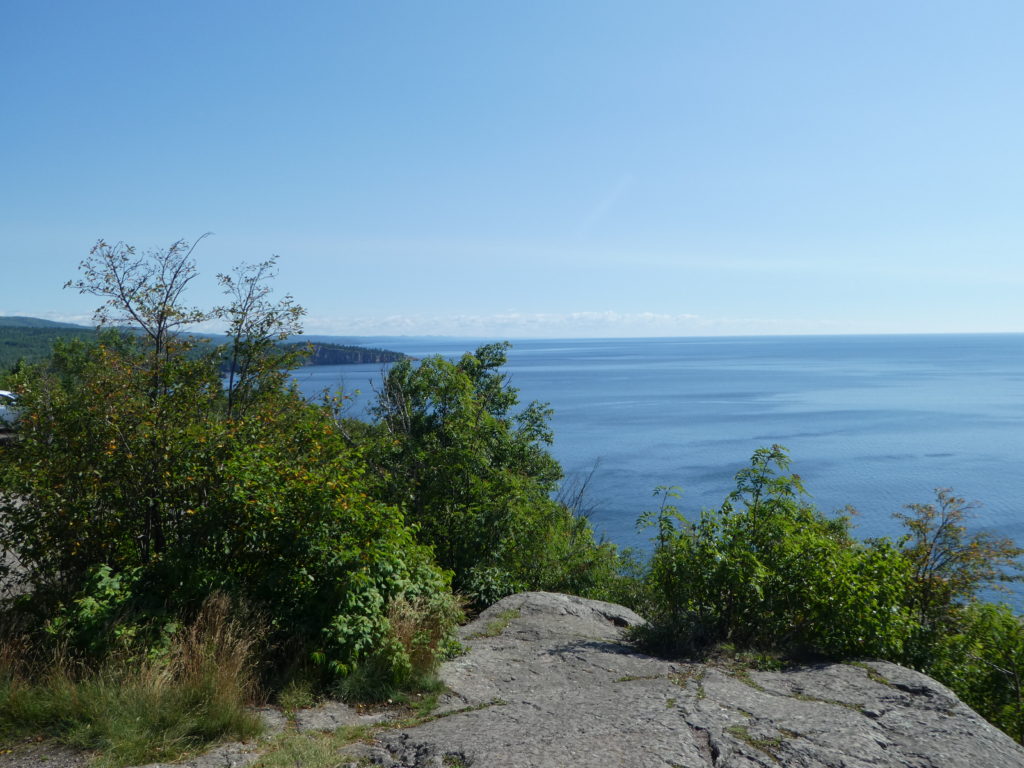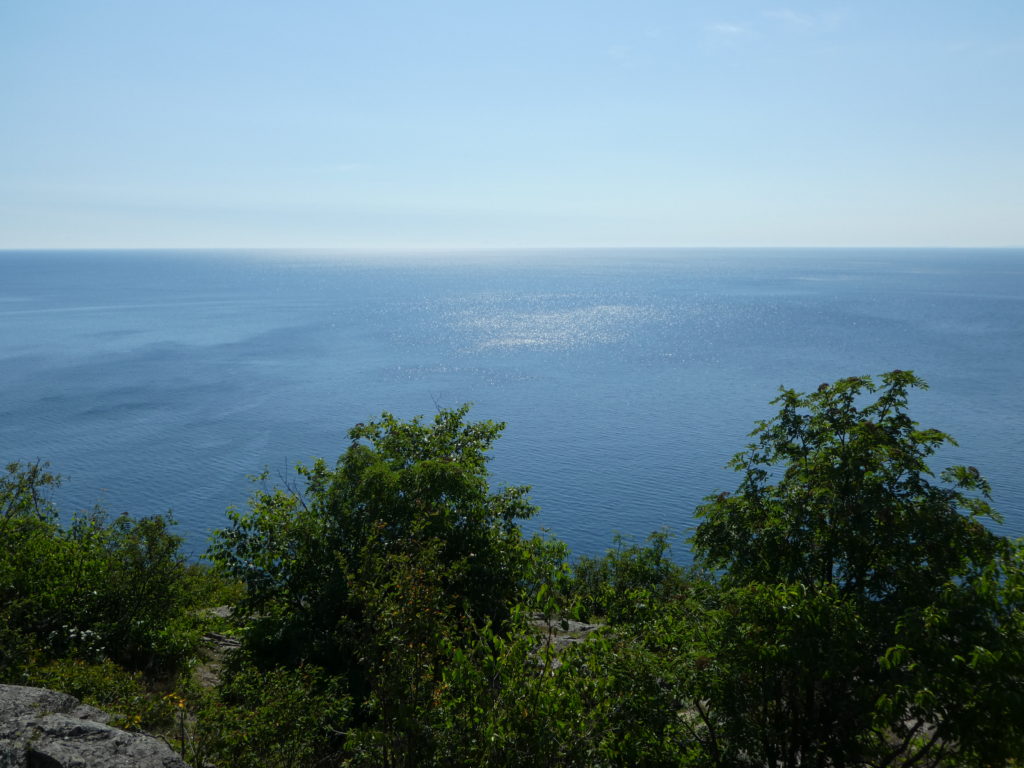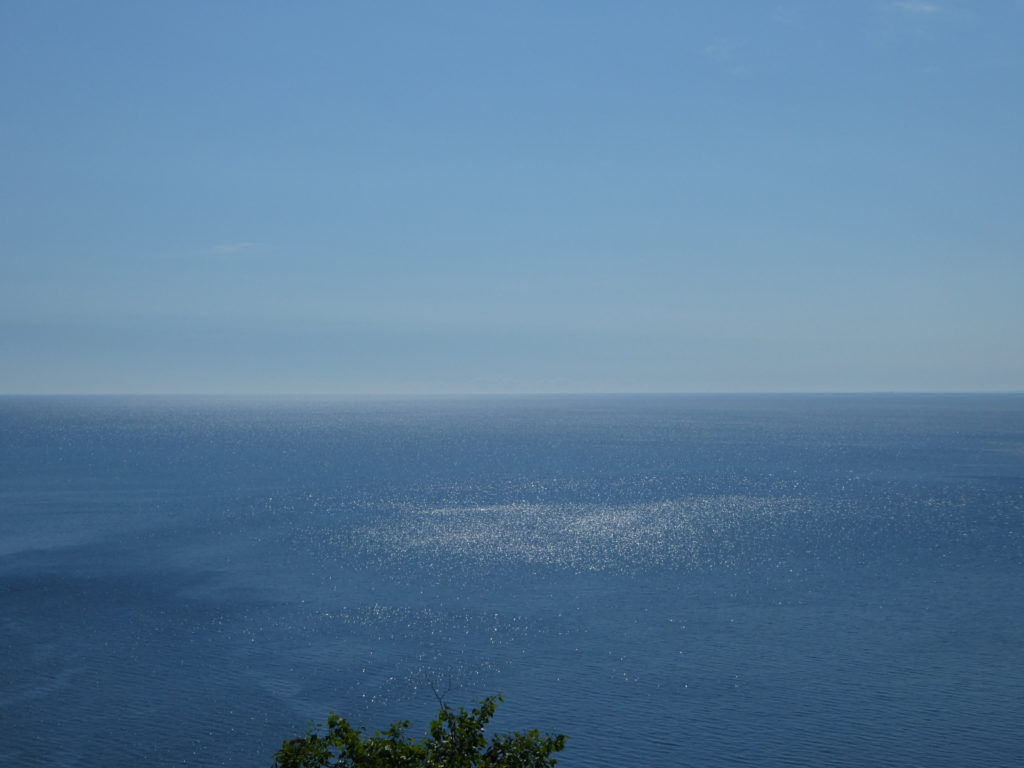 Are they sure this isn't an ocean?  Lake Superior is huge and from this view all you see is water.  Looking at the cliffs are pretty neat as well.  I cannot imaging climbing them, but like I said people do.
You can drive up to see the view so if you are in the area take a moment to take in the Lake from this vantage point.