Banning State Park, Sandstone, MN
On our way back to the cities from the Soudan Mine we decided to stop at Banning State Park and it was not a disappointment.  This park used to be a quarry along the Kettle River.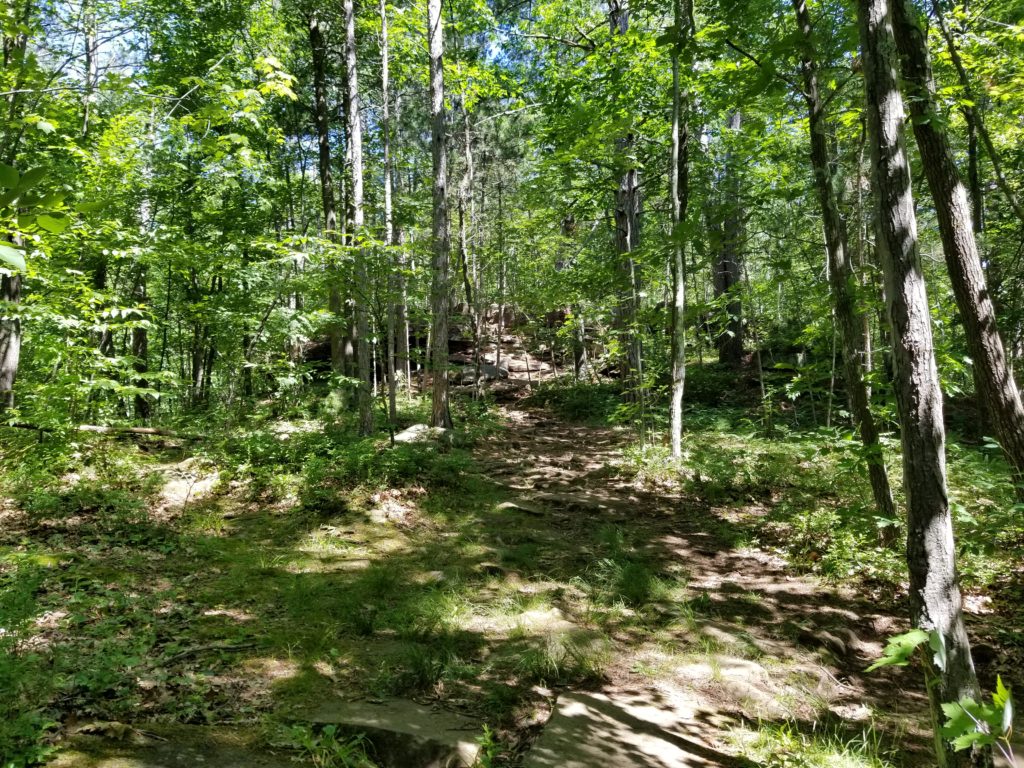 There is a high trail and a lower trail.  The lower one is where all of the action is along the river.  If you don't think you will walk all the way to the waterfall than take the lower path.  If you want to see as much of the park and as many of the paths as possible, take the higher path.  We of course, to the higher path down to the waterfall and the lower path on the way back.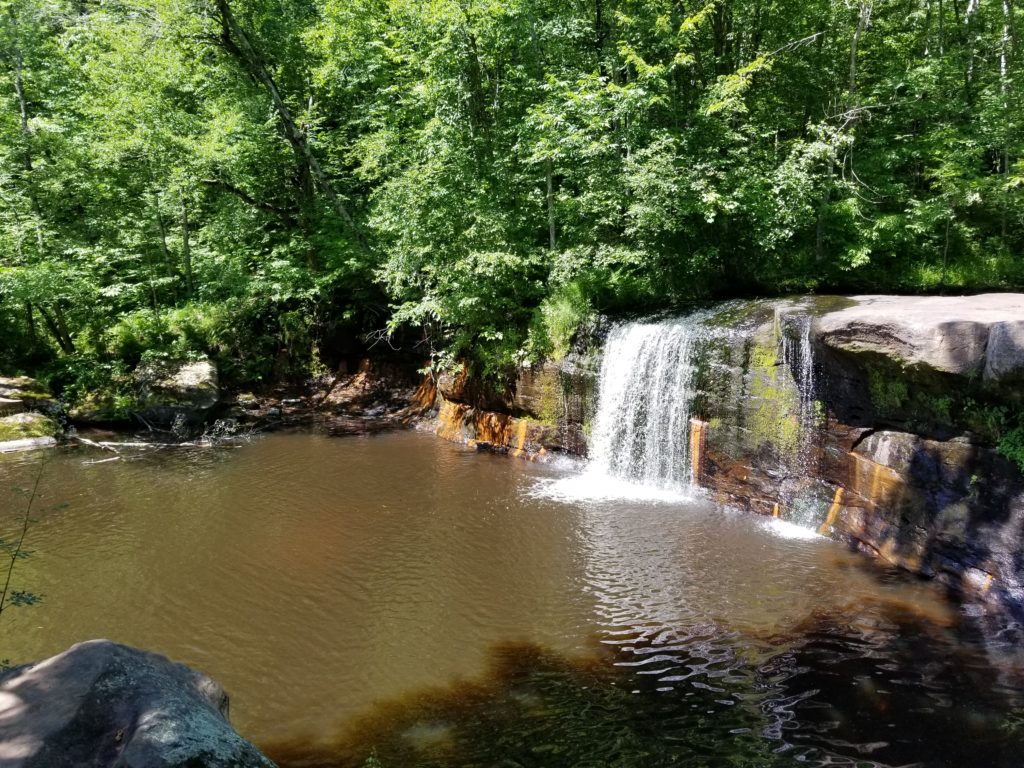 This waterfall is interesting as it isn't very tall.  The water behind it is very shallow.  When we arrived there was a family playing in the stream that leads to the fall.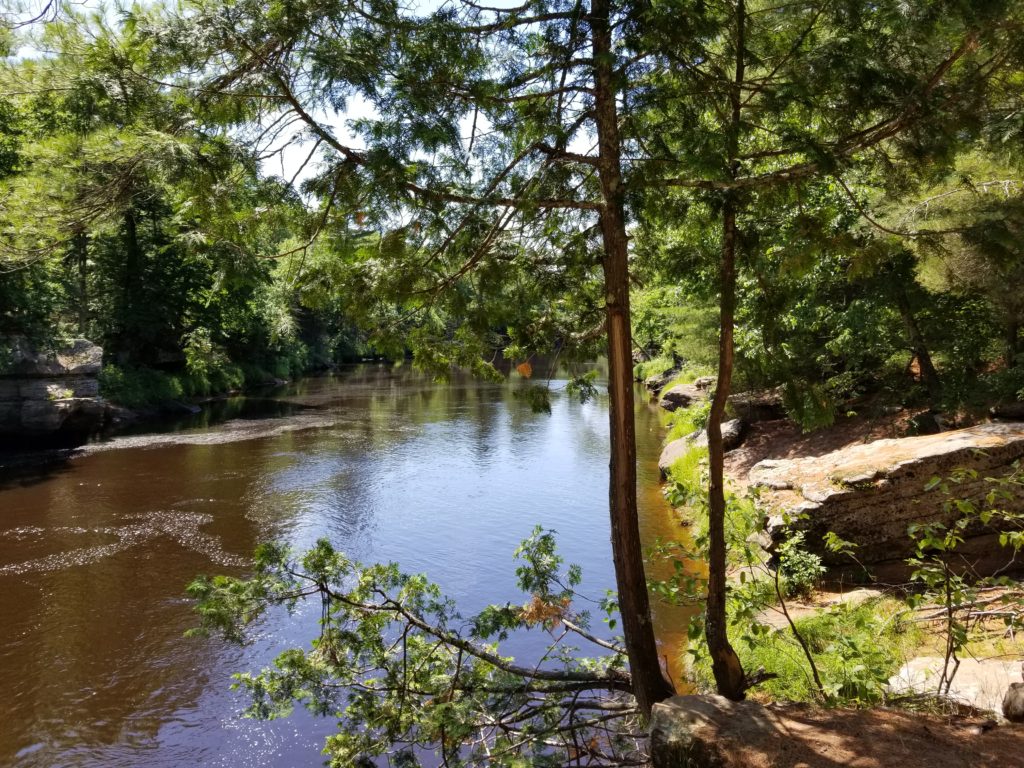 It took me a while to figure this out, but this river runs brown, and reminds me of root beer.  The reason for this is the iron that is coloring the water.
I didn't capture the cutting in the rock walls that surround the lake, but if you go you can see where they placed the explosives.  The quarry sliced away at the rock and left it scared, but beautiful at the same time.
Take the journey along the river and read the historical information along the way.  I liked this park with its waterfall and the nice stroll along the river.  The high path is a take it or leave it path.