Yellowstone National Park – northern corner of Wyoming.
Sure Yellowstone National Park is just a huge volcano, but really who doesn't enjoy risking their own lives walking on the crust of a giant volcano.  No risk, no reward and let me tell you the sights inside Yellowstone National Park are worth every moment of risk.
Bring your sunscreen!  I cannot stress this enough.  You will be outside walking around near pools of water all day.  Oh, and how incredibly beautiful these pools of water are, and dangerous.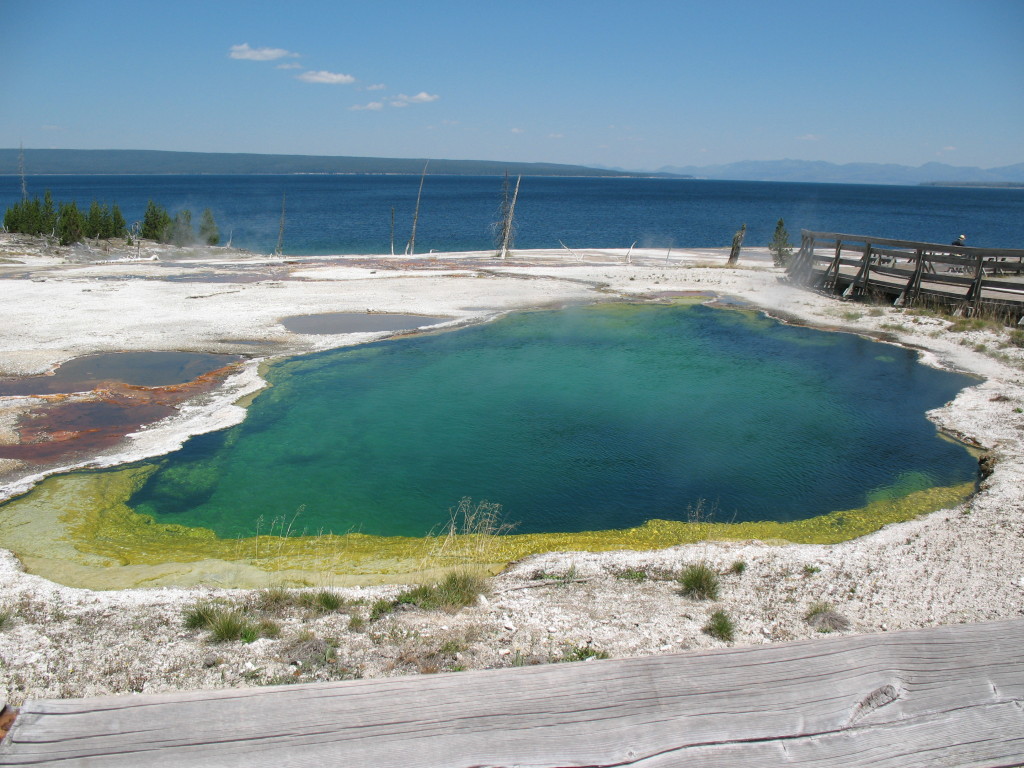 The water is so hot and deadly that if you fall in you are dead.  The microbes that live in the water are nothing to be messed with either.  They are what gives the water its beautiful coloration.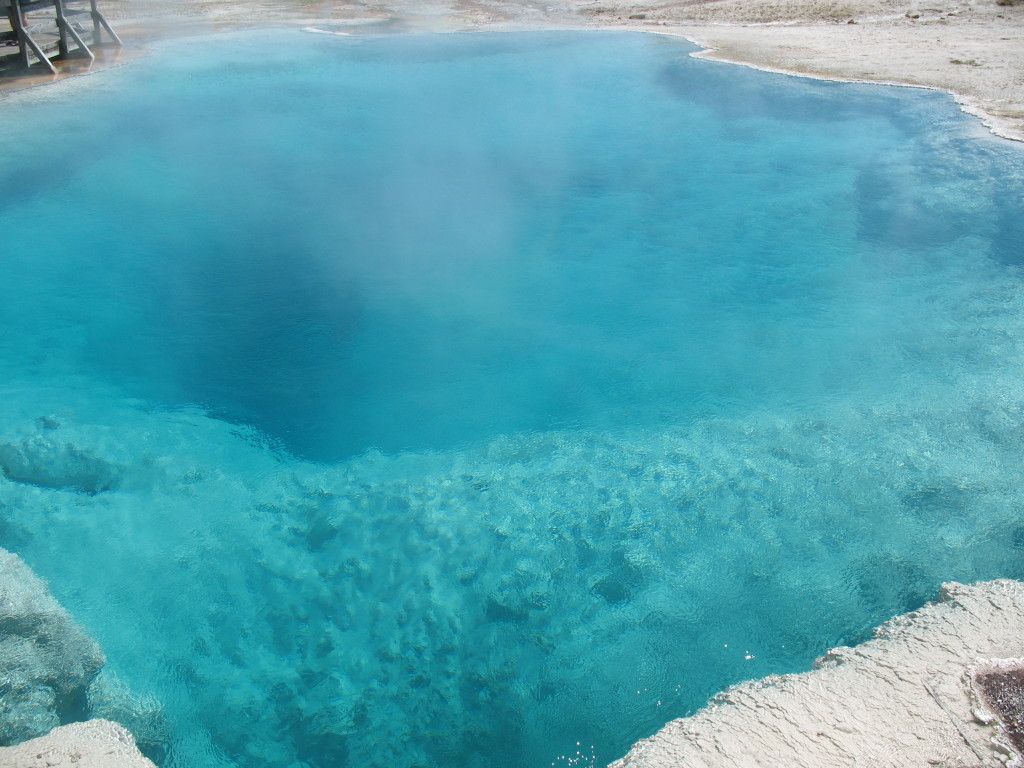 Let's walk you through the park.
The first thing you need to know is do not try to get near the wildlife!  The locals take bets on whether the first tourist injured will be eaten by a bear or gourd by a buffalo.  DO NOT BE THAT GUY!  You can get out of your vehicle if the animal is far away, but not if they are close.  Do not get closer in an attempt to take a selfie with the nice buffalo.  They may look peaceful, but they are a huge destructive force of nature.
OK, now I can take you through the park.  You could easily spend a week in this park taking everything in.  There is both food and lodging in the park, but get a reservation for the lodging.
I will take you in through the East entrance.  The first thing you will come across is the fishing bridge, which you cannot fish at ironically enough.  Park, get our, and walk across it.  Take a photo, get back in your car.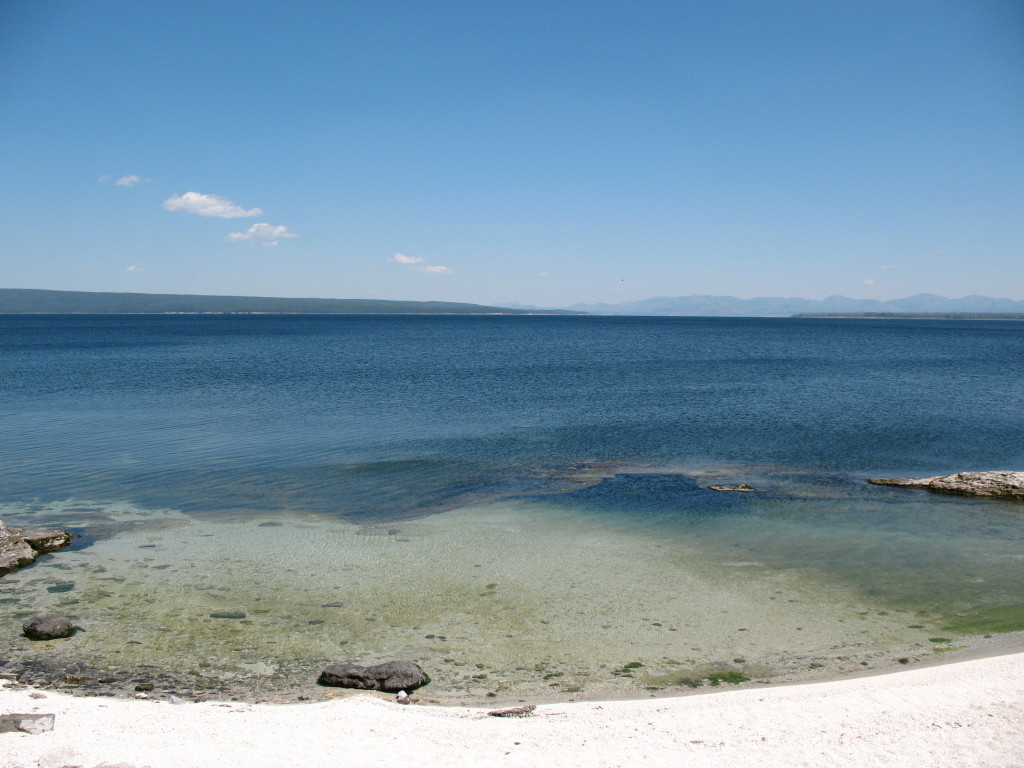 Now you have a choice.  You can travel north to the mud volcano and Uncle Tom's Trail or south to Old Faithful.  I would go north first.  Stop at the mud volcano.  It sticks of sulfur so prepare yourself for that.   Once you have your fill of the bubbles move north.
You are heading to Canyon Village and upper and lower falls.  This is where you will find Uncle Tom's trail.  328 steps down to the bottom.  I hope you are in shape.  Really I have done this trail twice and the second time nearly killed me.  On the other hand I have seen a 60 year old make it all the way down and back up with less trouble than I had.  I tend to overheat and it was just too hot for me that day.  The upper falls are easier to get to if you want a short walk.  This hike is something to brag about so try it.
I am  not a huge fan of the northern loop.  If you have time check it out.  The mammoth hot springs are kind of neat.  Lots of animals along the road.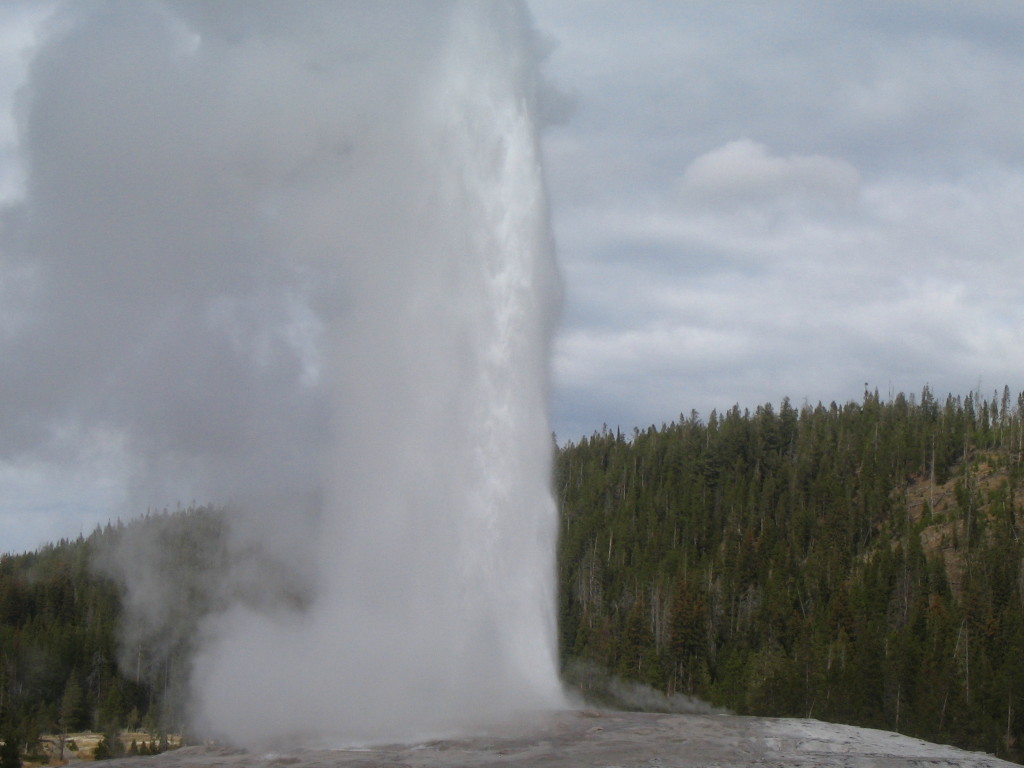 OK, now get yourself down to the main attraction, Old Faithful.  You can tell your friends to what you on the webcam.  Wave and smile.  Wait for Old Faithful to go off so that you can say that you saw her.  OK, now for the cool geysers.  What?  Yeah, behind Old Faithful is a trail that walks past some of the coolest geysers out there.  Sure Old Faithful is big and regular so you know you will see her go off, but some of the ones on the trail are amazing.  It takes some luck and timing to see these guys in all of their glory, but there are many smaller ones to see as well.  Sunscreen, I must reiterate, have sunscreen for this walk.
No this isn't everything.  There are so many things to see in this park you really do need about a week to see it all properly.  If you are short on time hit the big attractions:  Old Faithful and basically any place along the lower circle.  These will be your must sees.  Check out the lake.  Stop and walk around whatever looks interesting to you.  Maybe take a quick pass through the top half and check out the mammoth hot springs.  I feel like you see more animals in the top half and more water attractions in the bottom half.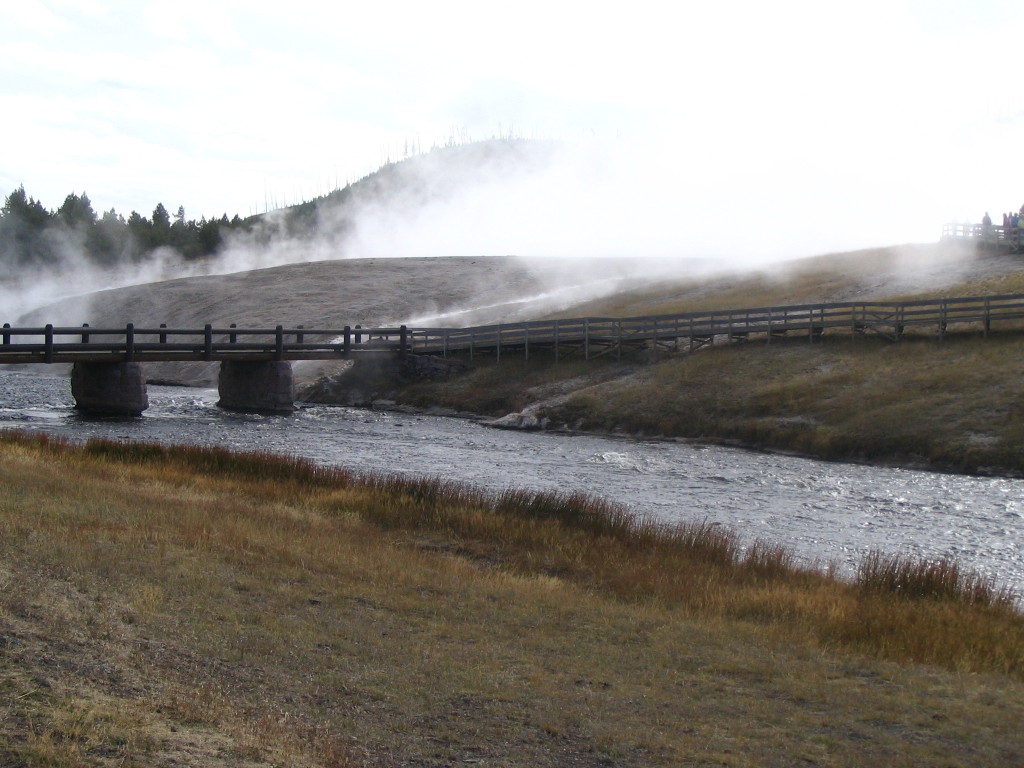 Stay on the trails at all times.  Bring a camera.  Enjoy yourself.
*Camera tip:  to get your camera to focus in steam include a railing or something that it can focus on and the rest will magically become clear.