Ranch Potatoes or as I am told Linda potatoes.
Gather the following ingredients:
2 lbs. of red potatoes
1/4 cup olive oil
Ranch packet – buttermilk is best
Large storage bag
Cookie sheet
Aluminum foil
Cooking spray
Preheat oven to 400 degrees.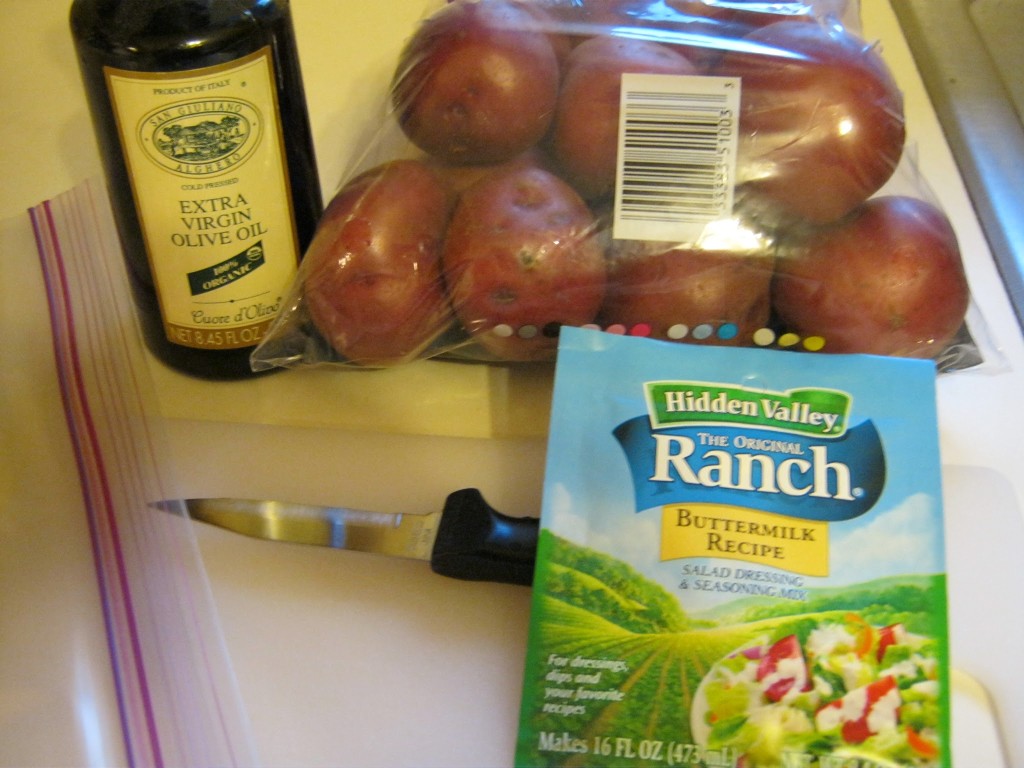 Wash the potatoes, cut them in half, and place inside the storage bag.
Add the olive oil.
Add the ranch mix, close the bag, and toss until the potatoes are covered.
Place the aluminum foil over the cookie sheet. Spray with the cooking spray.
– I never use cooking spray, but on this you will need foil and spray. I have lost baking sheets to these potatoes.
Dump potatoes onto the foil.
Cook for 1/2 hour and flip potatoes. Cook for another 1/2 hour. Serve.