Jailhouse Inn, 109 Houston St NW, Preston, MN 55965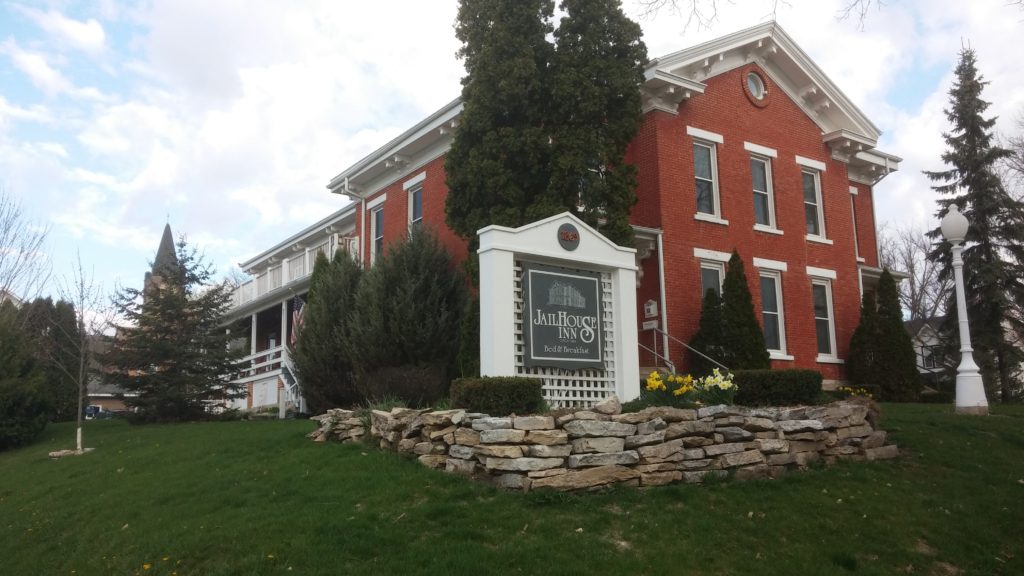 Spending the night in jail is not necessarily the worst thing that could happen to you.  Well, as long as your stay is in Preston at the Jailhouse Inn.
The inn is an old court house with actual jail cells that were converted into a single room.  The old courtroom is another room.  You can stay in the old living quarters of the sheriff.  Some rooms are a bit more special than others and harder to rent.
We stayed in the Sun Room.  I had plenty of windows.  Some of the rooms on the second floor have access to a balcony that you can sit on and rock away.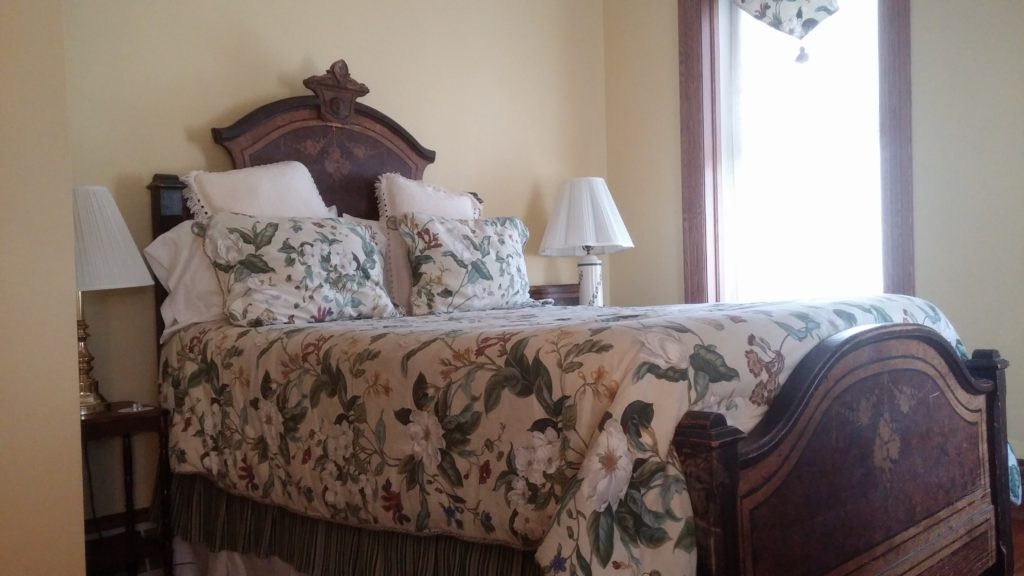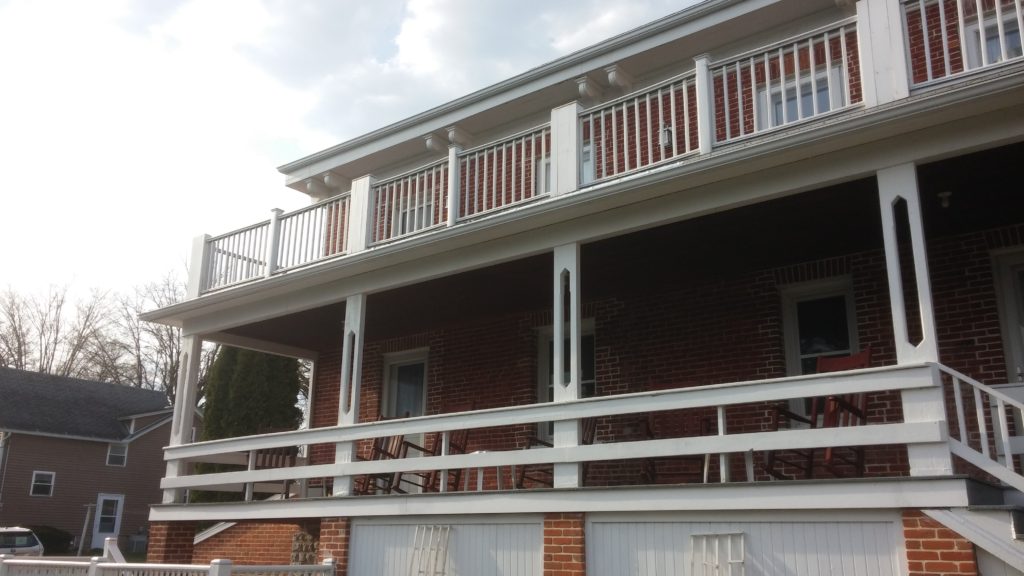 You can check in between 3-6.  There are a lot of great bike paths around this area.  You can also go hiking or fishing or golfing or check out the Amish community.  Trout seems to be the fish off choice in the area.
We went hiking in Forestville State Park.  It isn't for the easing going hiker.  You can go a short while on an easy path, but most of the paths seem to be horse trails and they go up and down the hillside.
In another part of the park you can see Mystery Cave.  If you are lucky you might even see a few bats.  The bats are very small.  The cave is a constant 48 degrees so bring a jacket.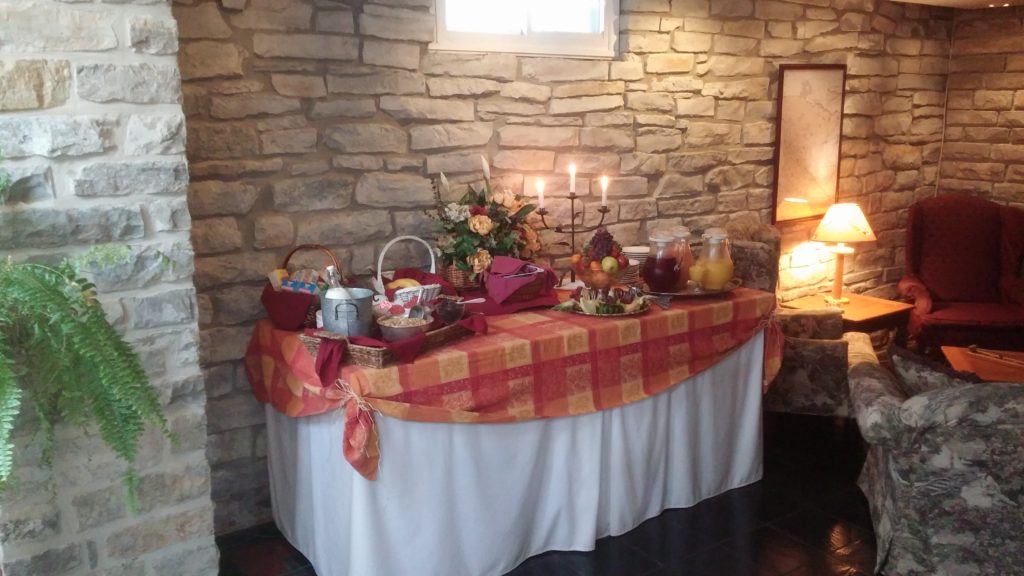 At the end of the stay or each morning you will receive a wonderful breakfast.  The eating area is downstairs.  There are plenty of tables for you and your friends.  They serve fresh fruit and a platter with hot food.  We ended up getting an cheesy omelet and herb potatoes and ham.  It was delicious and very pretty.