Hungry Jack Lodge, 372 Hungry Jack Rd, Grand Marais, MN 55604
A man who once lived in California returns home to run his father's lodge, Hungry Jack Lodge.  The boy isn't necessarily the most outgoing, but I do like his influence on the menu.
Let's start with the restaurant in the lodge.  It is downstairs.  They have pizza.  They are more famous for their burger and fries, particularly their fries.  I agree that they are very good.  Our waitress was new and inexperienced, but the food was good so who cares.  You can get drinks at the bar or the tables.  You can even eat outside is you wish.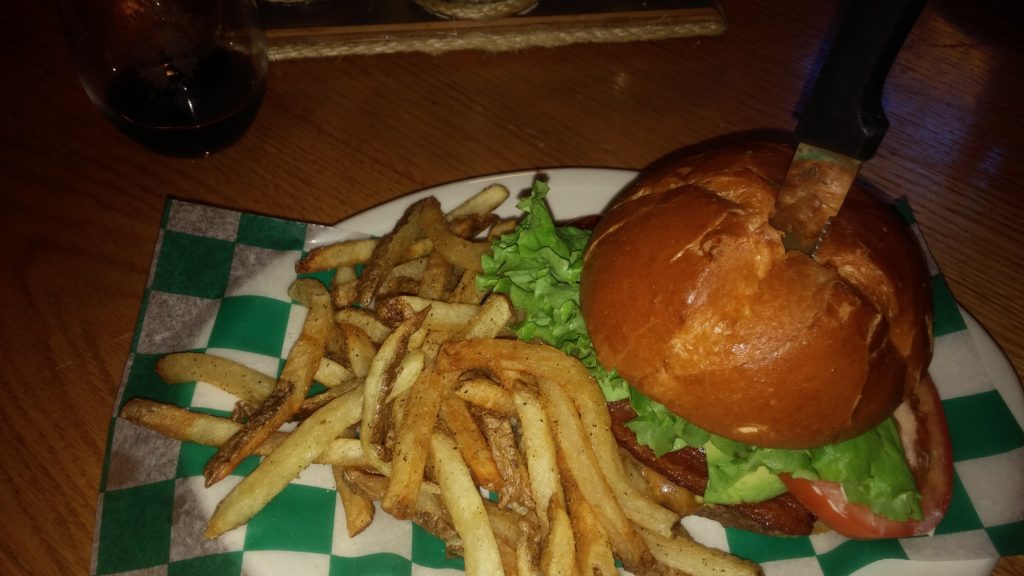 The cabins are great.  They are right on the lake.  You get your own private dock.  They come with all of the items you need for cooking in the tiny kitchen area.  It has a little kitchen, a bed and fireplace, and a really nice bathroom.  You have deck to hang out on and enjoy the evening sunset or morning sunrise.  They are pretty close to the lodge so you can pop out to get a bite to eat.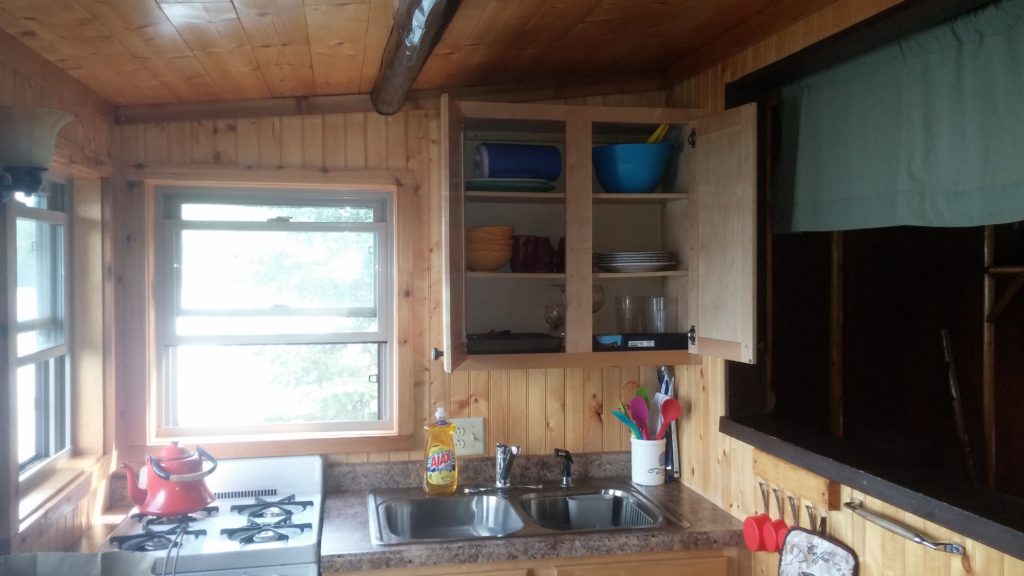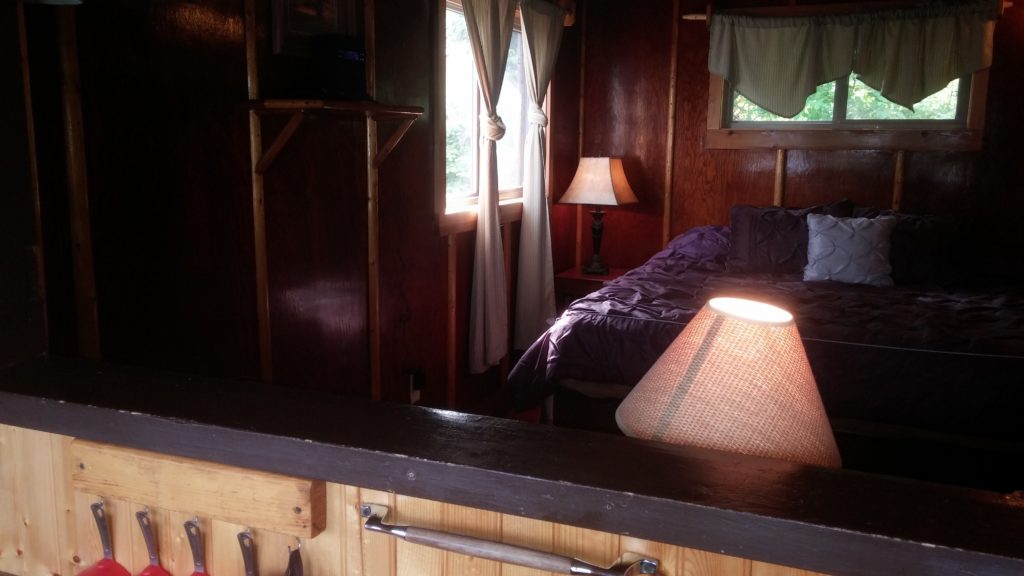 One thing about being this far north, in the summer for sure, is the northern lights.  It never gets dark.  It hardly gets darker inside at night than it is during the day.  Oh, you can hear the loons at night.
You can fish off the dock or rent a boat.  We caught a couple of small fish, but honestly we needed to be out just a little bit further than we could manage to cast.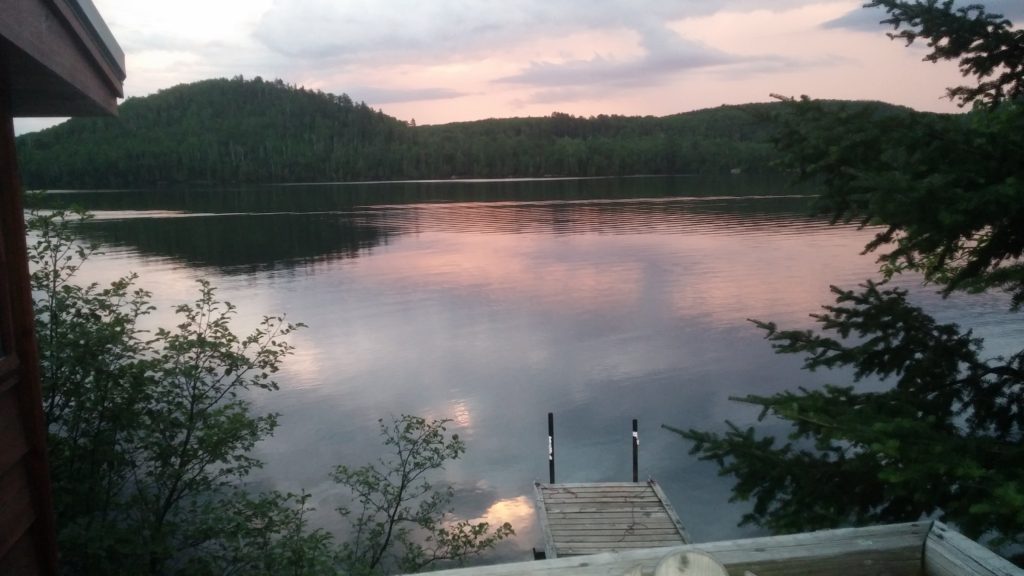 Near the lodge there is some playground equipment if you have children.  The swimming area is straight out from the lodge.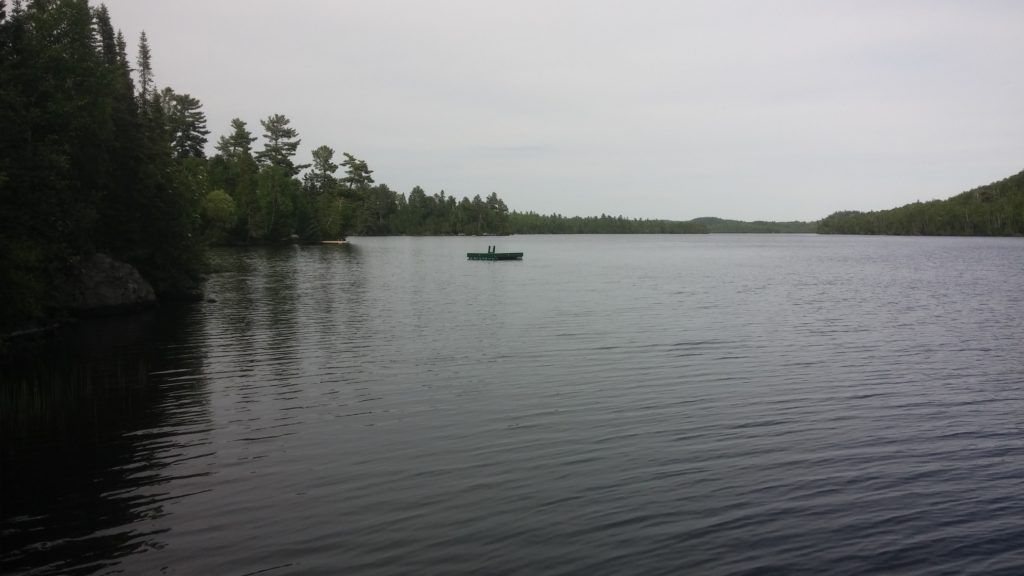 The have many campsites that you can rent.  The sites look pretty nice.  You can even get a shower if you rent a campsite.  The single shower is really nice, better than the one in my cabin.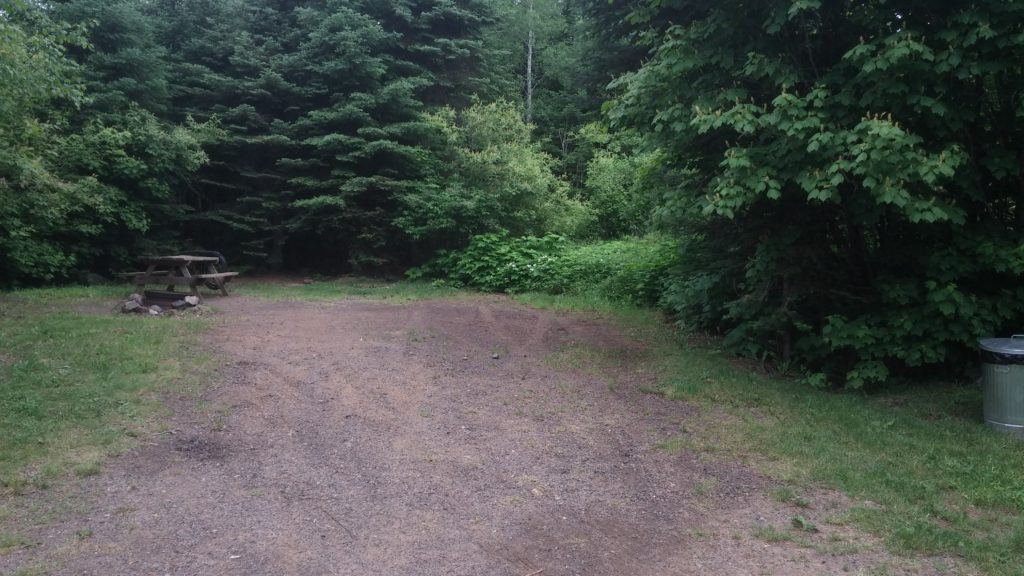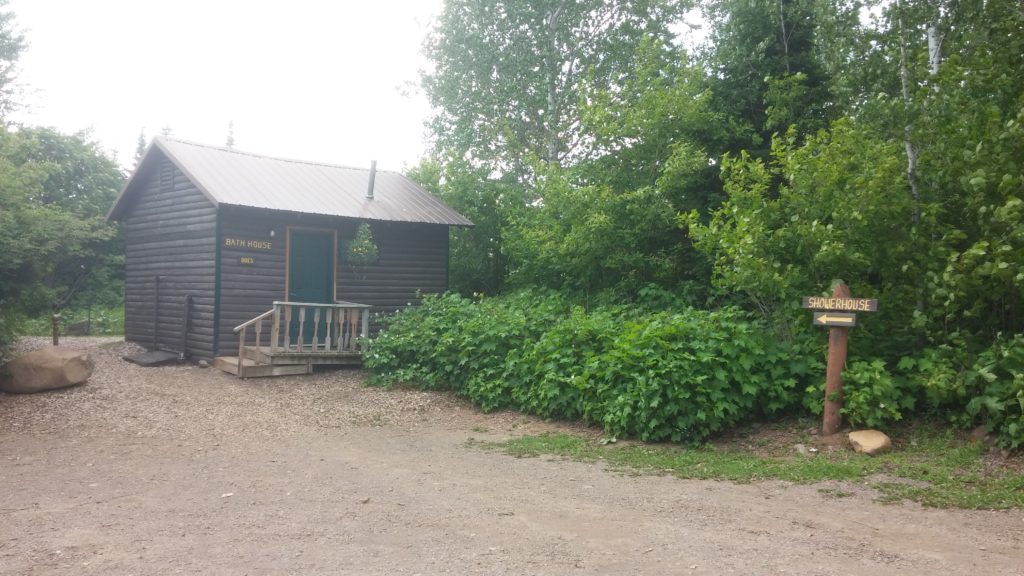 The best part of this particular lodge is the distance to the nearest trail.  Just a little bit down the road you can walk up to a lookout that allows you to see Hungry Jack Lake.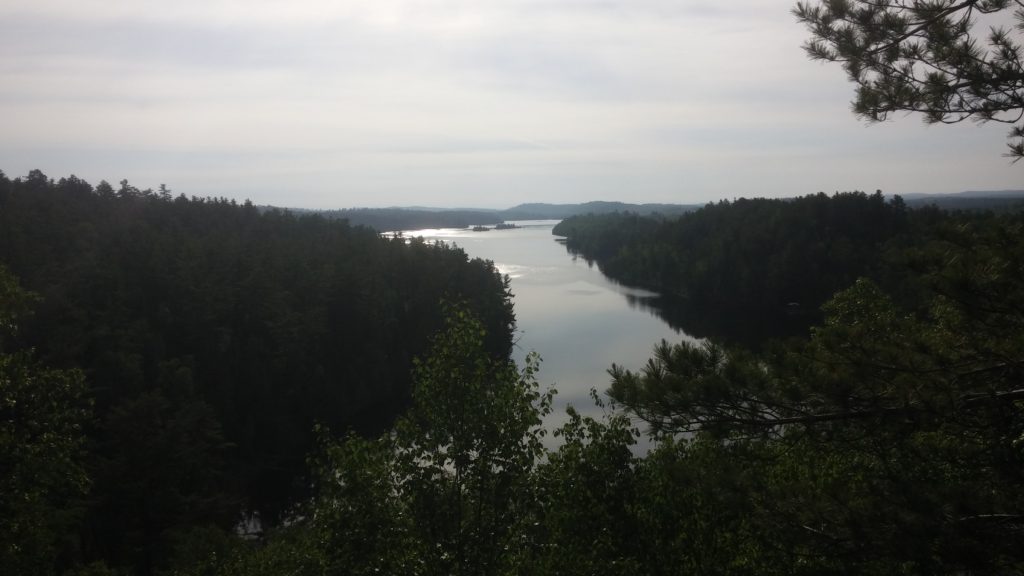 Walk past this and you will find Caribou Rock Trail and Moss Lake Trail.  Caribou Rock Trail is where it is at between the two, but even if you only get to the lookout point you will enjoy the view.
Hungry Jack Lodge is actually a ways past Grand Marias.  If you are looking for a great place to stay I would say this is possibly the place.