Schroeder Baking Company, Schroeder, MN
Schroeder Baking Company is one of those little gems that you hope to find in your travels.  Every small town has a place where the locals go to visit and eat and drink coffee.  Schroeder Baking Company is one of those places.  Granted I am pretty sure this bakery is possibly the only places in Schroeder, but if there were fifty places you could go, this would still be the place to go.
The food, wow, you cannot go wrong with whatever you decide to order.  We ordered breakfast sandwiches one morning.  They heat them up when you order them and hand them to you in a foil wrapper.  We took ours outside and wiped the morning dew of the picnic table so that we could sit and enjoy these mouthwatering sandwiches.
Jon sampled a few of their different coffees and he loved them.  That says a lot about the taste and quality.  They have a few different beans and flavors.  It is imported from wherever and clearly the good beans.  It is way more than you would expect from a small town and better than a lot of chain coffee shops.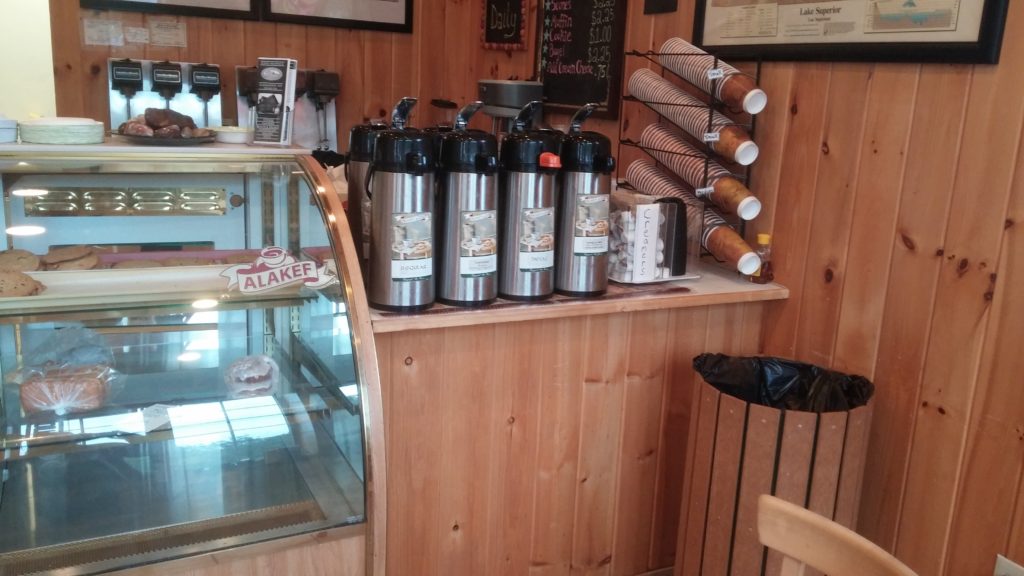 The establishment calls themselves a bakery and they deliver on that statement.  Every morning a new selection of baked goods is displayed so that you may make your selection.  The thing is, when it is gone, it is gone, and they sell everything, everyday, so get there early.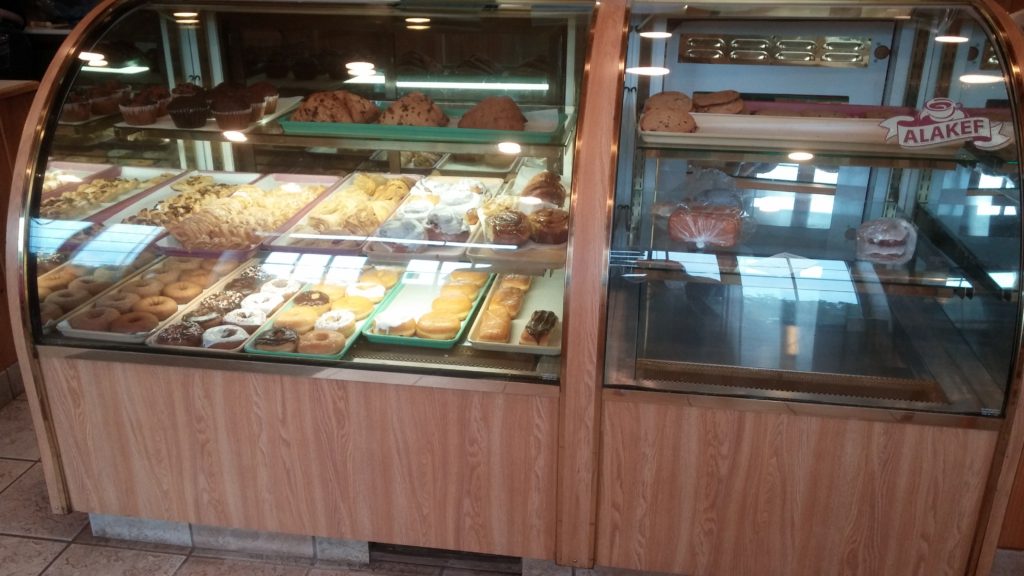 The food selections don't end there.  Schroeder Baking Company also offers pizza, really good pizza.  It is a thinner crust pizza with an incredibly delicious red sauce.  The toppings aren't "fresh", the mushrooms come out of a can, but you are in the middle of nowhere and it isn't a frozen pizza that they are unwrapping and cooking for you.  They put it all together and cook you a fresh pizza which was delicious.  They do simple pizzas so much better up north.
The place is small.  Inside you will find two tables and some chairs.  If you sit at one expect to share it with others.  Outside there is a picnic table or you could put down a blanket and have a picnic.  It is a completely picnic worthy area and there is a very a nice view of nature all around you.
The bakery is just down the street from Superior Ridge Resort Motel if you decide to stay there and not far from the Lutsen Resort.  Temperance River State Park is right in that area as well.  If you are looking for a trail to hike the locals or the staff can point you in the right direction.  They have hiked them all.
The place is busy all the time, but not chaos busy, more like a steady stream.  Again, the food is really, really good, and reasonably priced.  Eat there or take it to go, but stop if you get a chance.  You will not be disappointed.