Super 8, 1815 Paul Bunyan Dr NW, Bemidji, MN 56601
We were going to stay at a resort near Bemidji or at a cabin in Lake Bemidji State Park and decided to drive up the night before so that we could get a jump on the vacation.  I am pretty sure it was the resort, Wilderness Bay Resort, and our trip to Lake Itasca State Park.
Either way we arrived at Super 8 in Bemidji and were relieved to find a pretty nice, simple hotel. I remember thinking that it was very clean and the management really cared. The front desk was really friendly.
Our room was on the second floor and down a short hallway. Just up the stairs there was an overlook so that you could see the front desk from above and they had items hanging on the wall. I found the decoration to be very neat, it was hockey themed.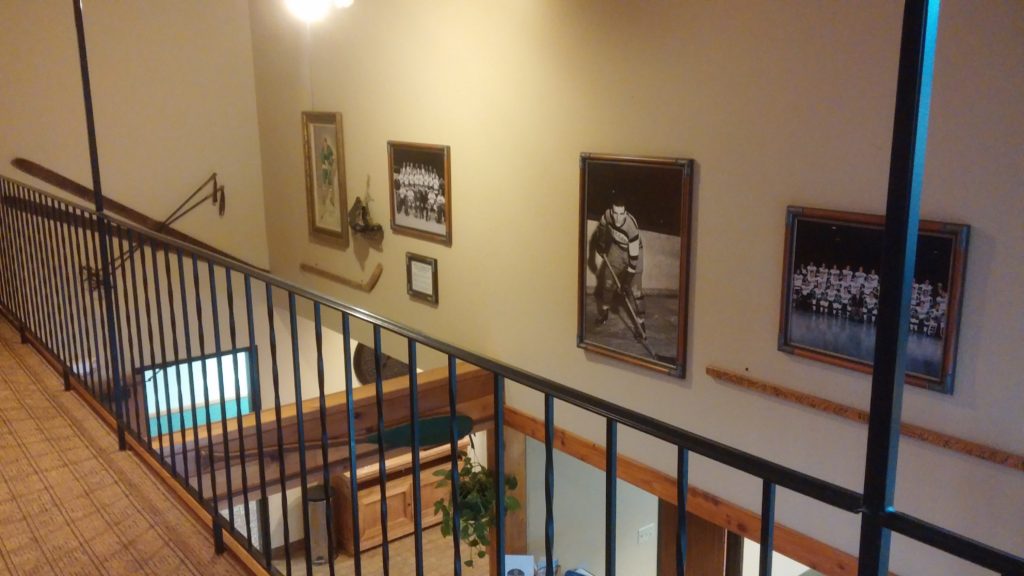 The room was clean and pretty big.  We got a king I think.  The bathroom was very obviously clean.  I remember the room being fairly quiet.  I think we were away from the other guests.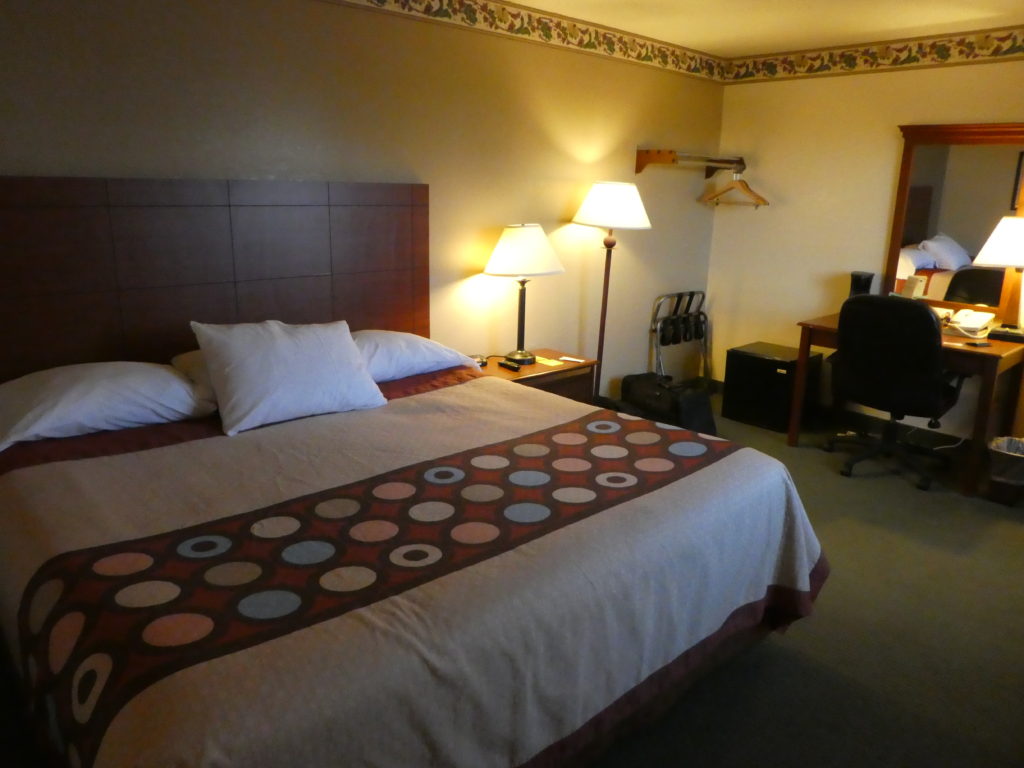 The breakfast was spot on.  It was exactly what you would expect from a continental breakfast in America, but clearly the best parts of that type of breakfast.  I am always so happy when they have waffles.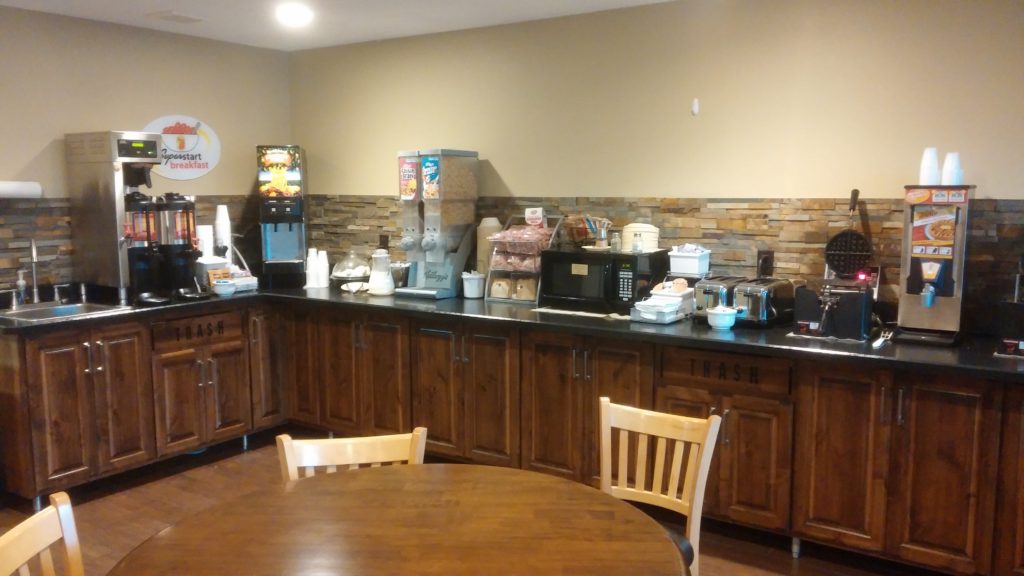 We didn't know where to eat in Bemidji when we arrived, but luckily this hotel was right next to Four Points Bar and Grill.  This place had a delicious and messy burger that I enjoyed.  Unfortunately, it seems that the restaurant didn't make it as I can no longer find it on Google.
If you need a place to rest your head the Super 8 in Bemidji is a good, and affordable option.
The only negative that I found regarding this hotel is getting out of it.  There are two paths out, and the front staff will try to steer you in the right direction, but one of those paths is a very sharp left, directly into a right hand turn with heavy traffic circulating through it.  You need a quick vehicle with great maneuverability to leave that way.  It wasn't an issue for us, but I could see some people having a hard time leaving via that route.  There are other options, but it is something to think about.
Overall I recommend the hotel.  That breakfast was pretty good.