Rocky's Pizza House, Park Rapids, MN
South of Itasca State Park is the little town of Park Rapids.  There are quite a few places to eat in this town.  Some even require reservations.  Rocky's Pizza House is this long log cabin like building with pizza.  It was delicious pizza, and not that thick crust that you get in the cities.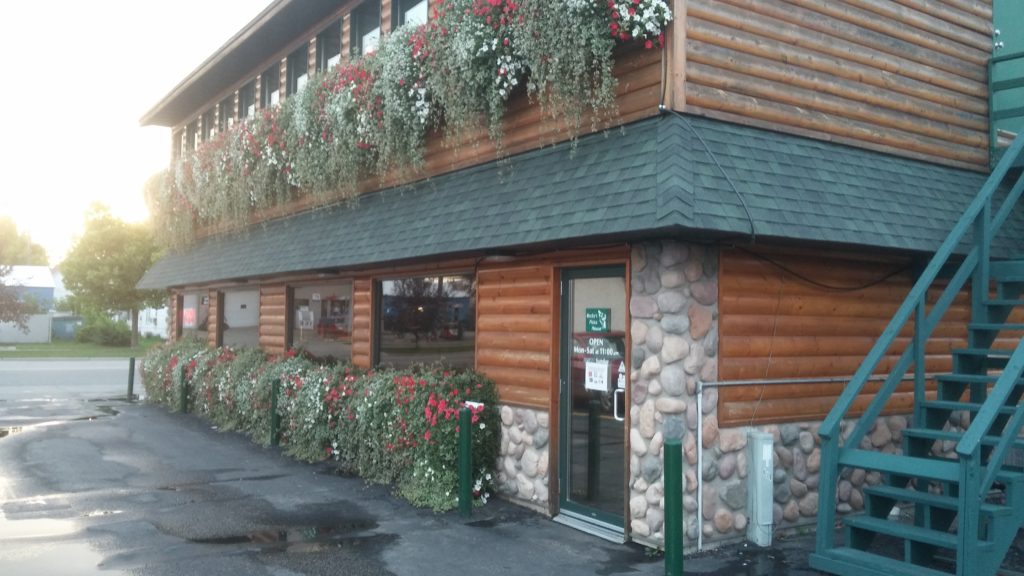 This is the kind of pizza that you and a friend order together.  You go over to the vending machine, and choose one of the glass bottle drinks that you won't find at most places.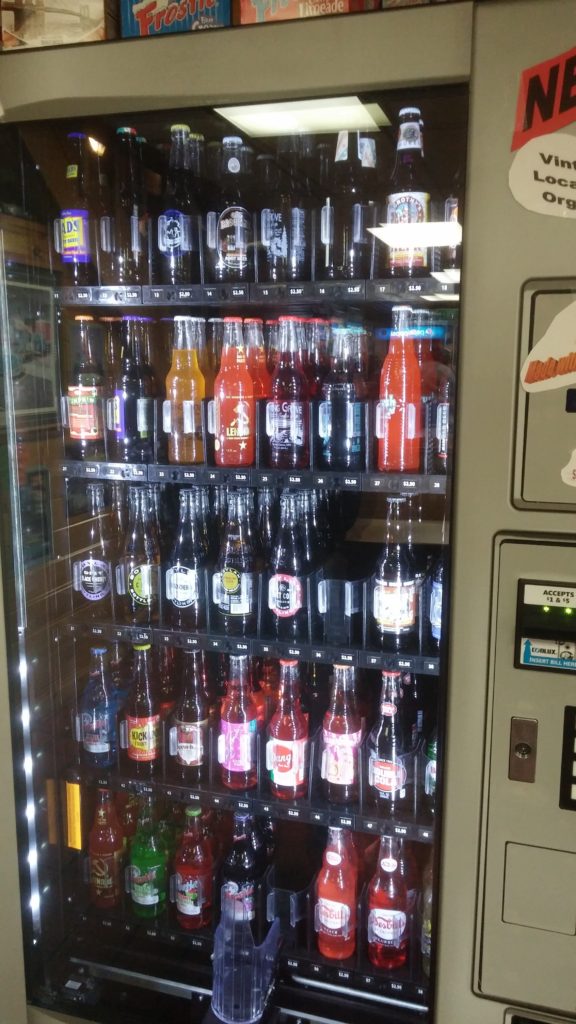 You sit at one of the booths or tables.  Generally families head upstairs, so expect noise if you join them.  The upstairs booths are decorated with license plates and other items and the downstairs booths have a clearly different feel.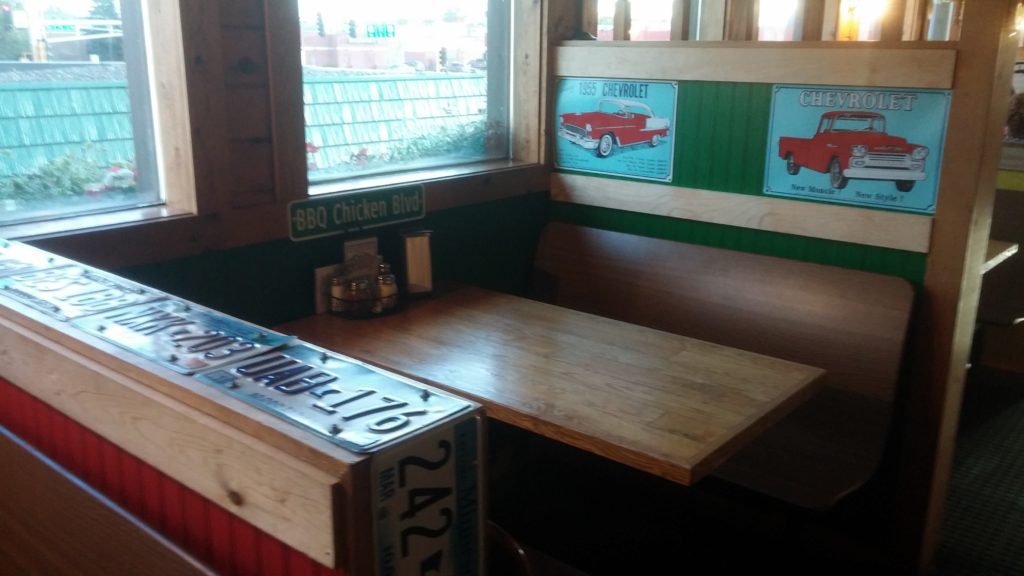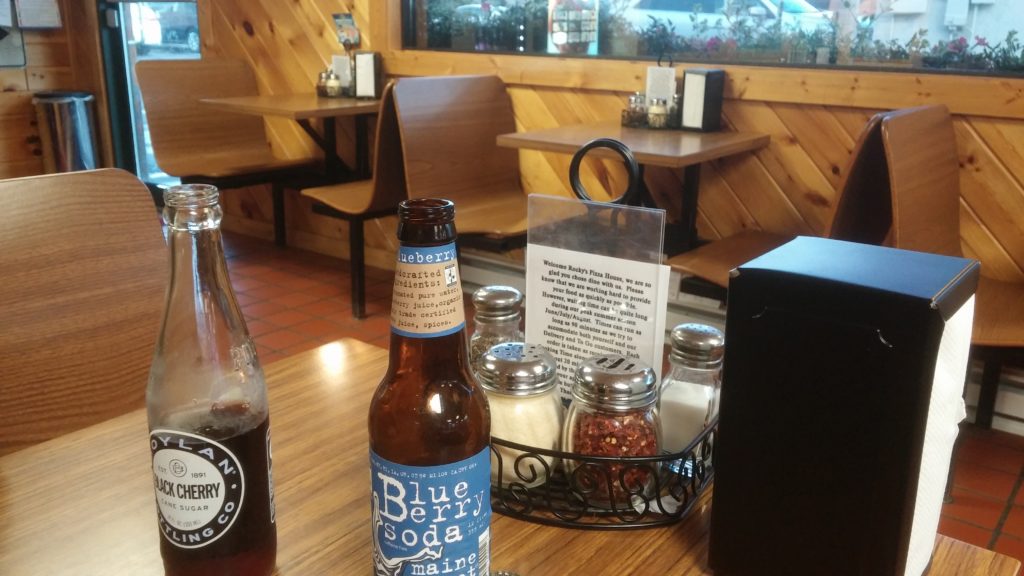 Your pizza arrives and the two of you devour the entire thing, because, yum.  It is cheesy just like a remember pizza as a kid.  The sauce is tasty.  The crust is thin enough that you can have more than a piece or two, but not crispy like a cracker which some thin crust pizza's become.  It is the perfect pizza.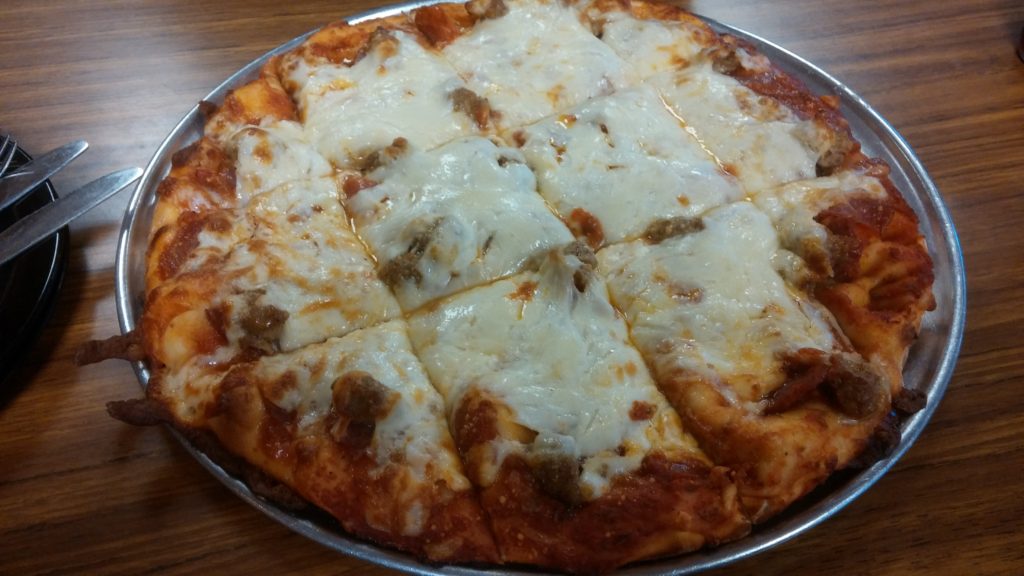 The upstairs looked like a great environment for the kids, so if you have a family they will enjoy it.  The downstairs is perfect for adults that don't want to deal with all of that excitement.  I would highly recommend putting this on your list if you are just north visiting Lake Itasca, or anywhere in the neighborhood of Park Rapids, MN.