Itasca State Park, Park Rapids, MN
Itasca State Park is probably the best park in Minnesota outside of the north shore area.  It was established in 1979, which was a great year for beginnings.  It is the location of the headwaters of the Mississippi river.  You can actually walk across the beginning of that river via the rock formation that was created or a wooden plank, or both.  There is a plaque that reads, "Here 1475 ft above the ocean the mighty Mississippi begins to flow on its winding way 2552 miles to the Gulf of Mexico."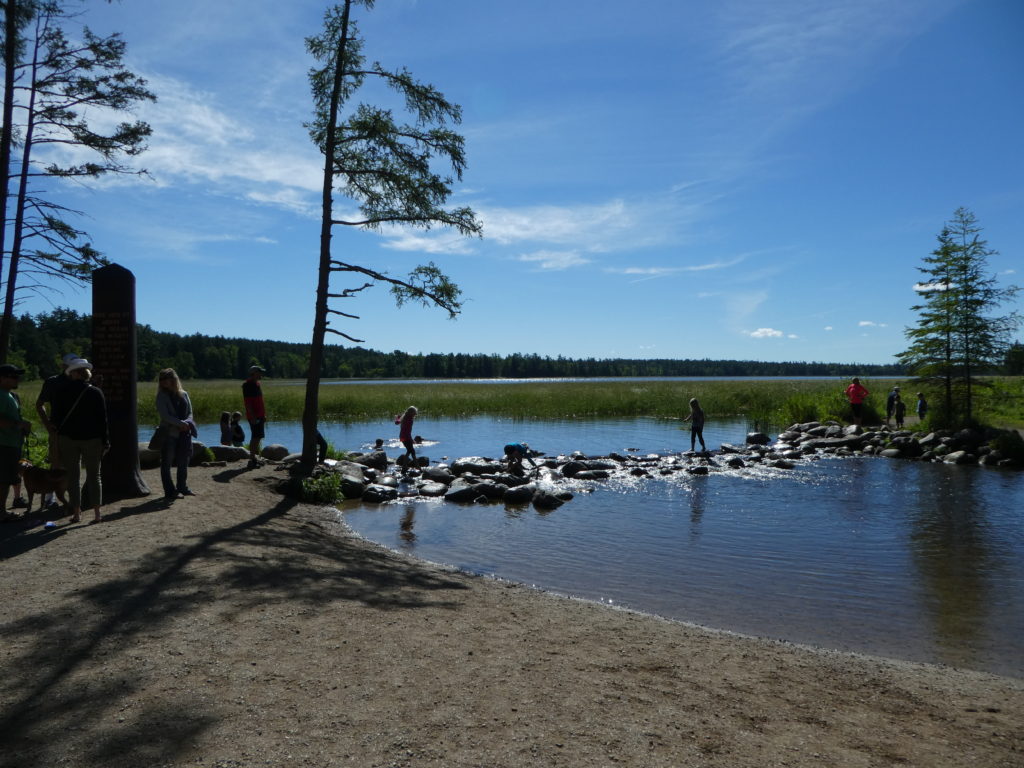 Bicycling is a big thing in this park.  You can rent a bike right in the park.  The entire park is a loop, and a good portion of it is one way, which I think makes bicycling safer for those spinning their way around this park.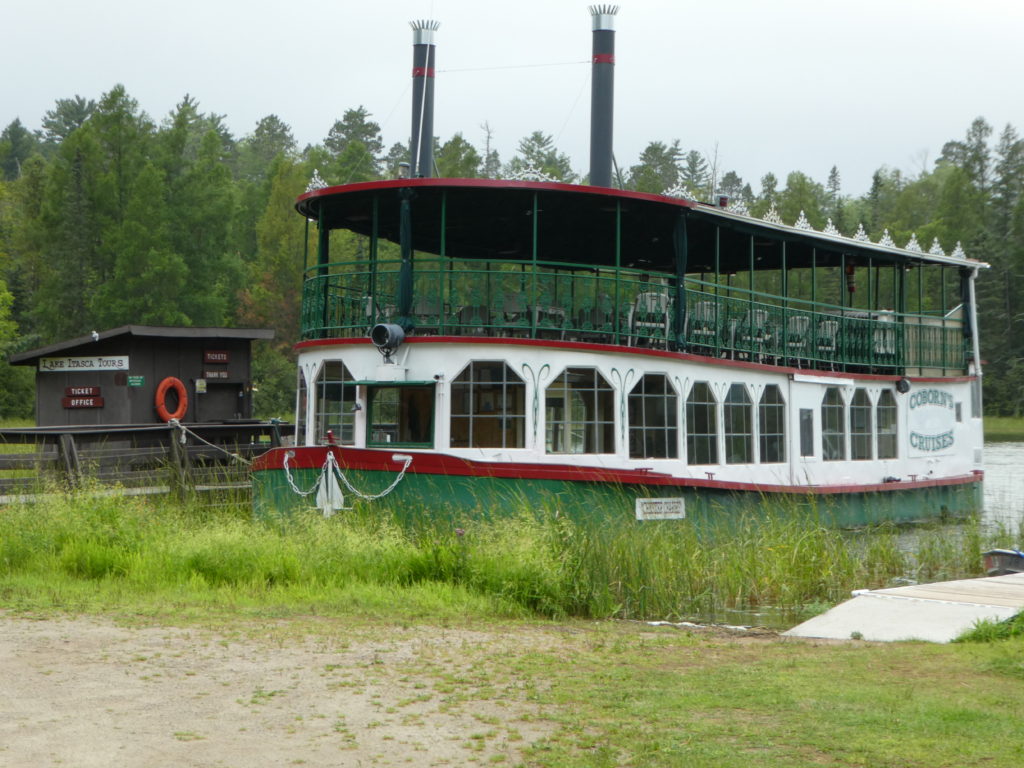 Another thing that you will want to do is take a boat ride on the Chester Charles II Tour Boat.  It is possible to go fishing on the lake.  We took a boat tour.  It was very informative.  We learned all about the wild rice growing on the lake and the history of the Indian tribes fighting over the land, until the white man came along and won the argument.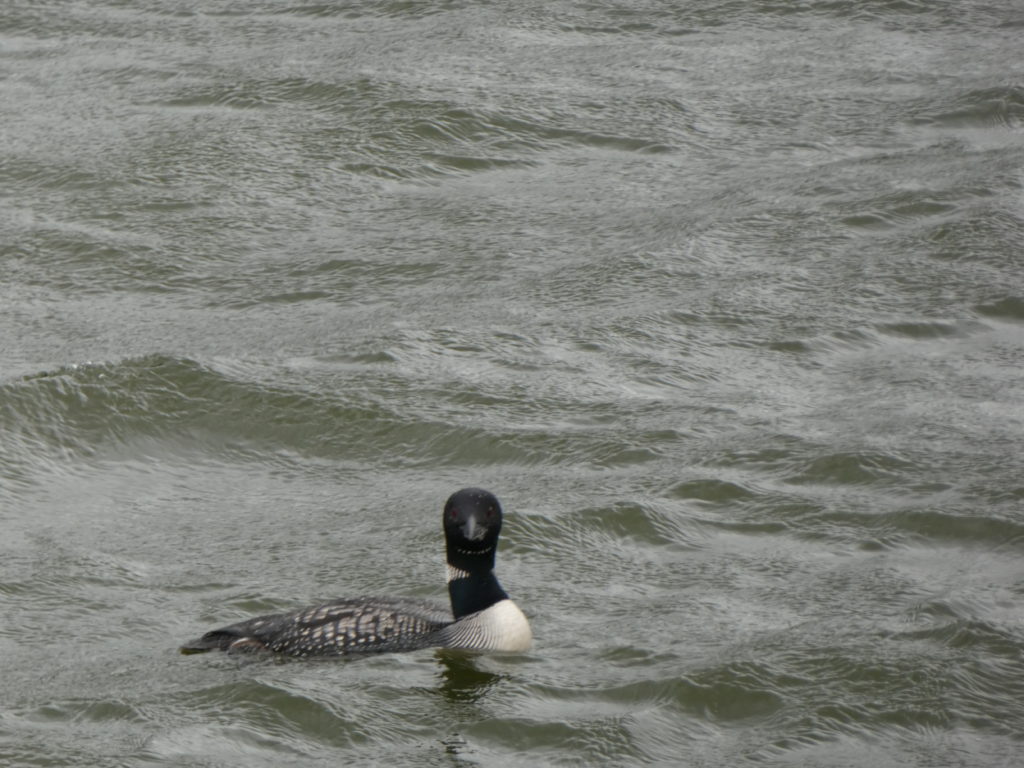 We saw several loons which are the state bird of Minnesota.  Their call sounds more like a wolf's howl than a bird's song.  You should never disturb a loon while it is nesting, not even by making its call, because it will abandon the nest, and it will only try twice in a season.  We also saw some bald eagles which were amazing.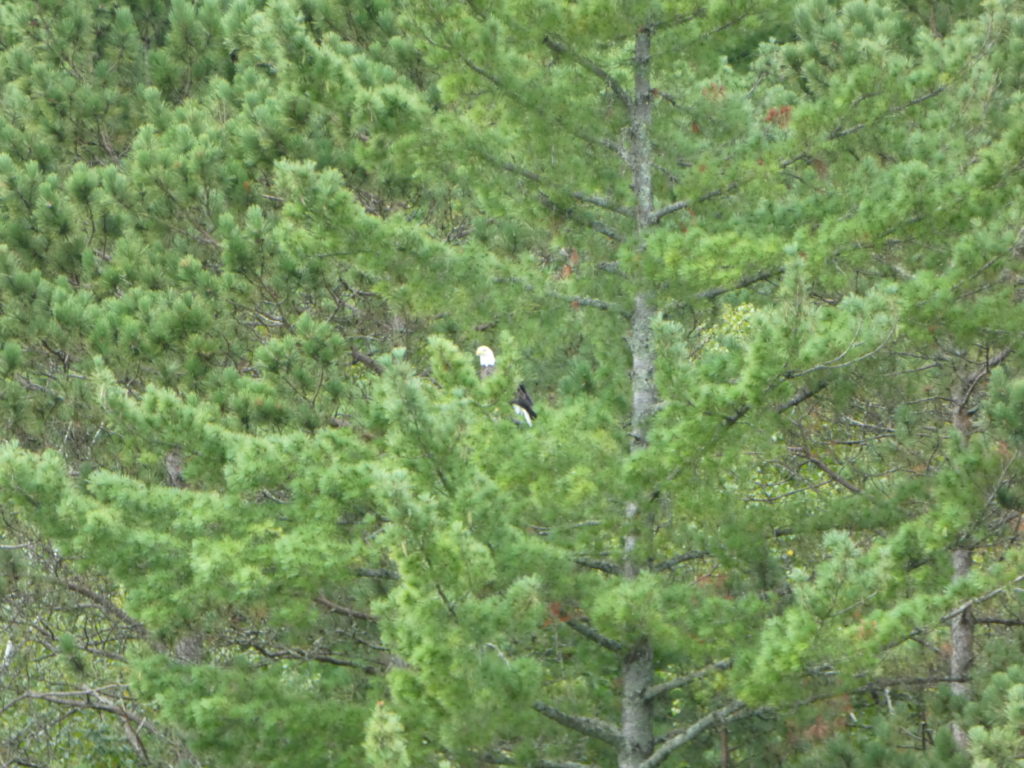 If you travel around the park there are several places to stop and see some impressive trees.  There is a white pine tree that stands 250 feet tall.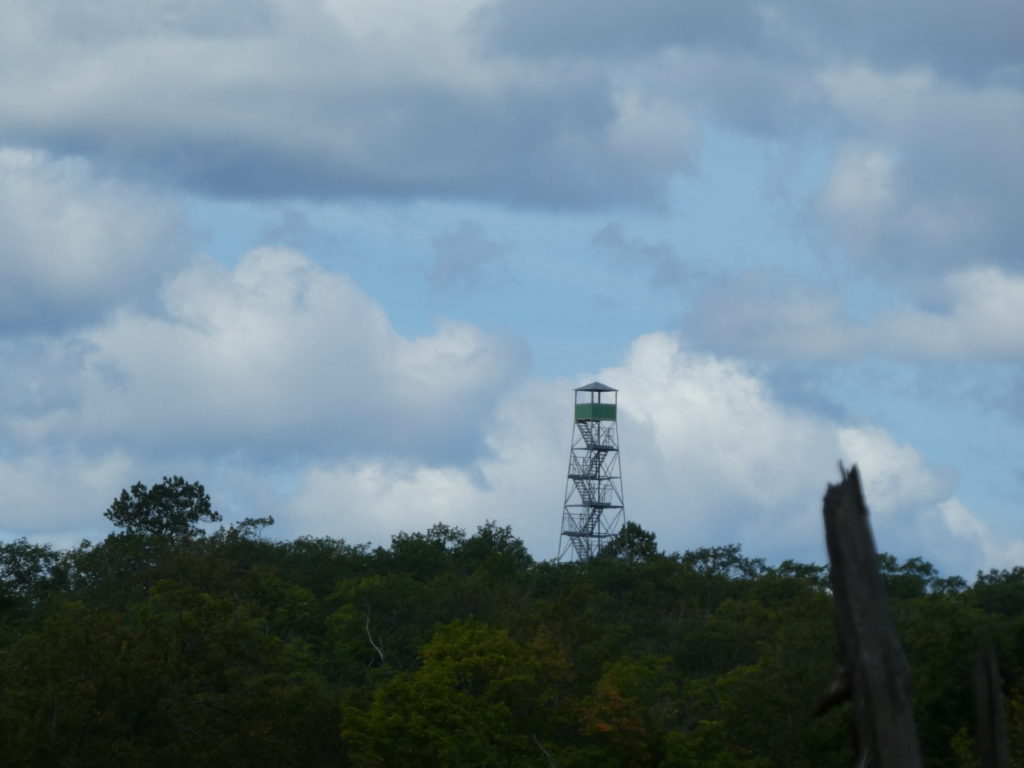 There is also a fire tower, Aiton Heights Fire Tower, that you will want to ascend it.  The view at the top is great.  You can see everything from up there.  It is all enclosed so you do not need to worry about falling.  None-the-less the climb can be a bit scary.  It is rather high.  I am afraid of heights so my muscles ached when I get back to the bottom.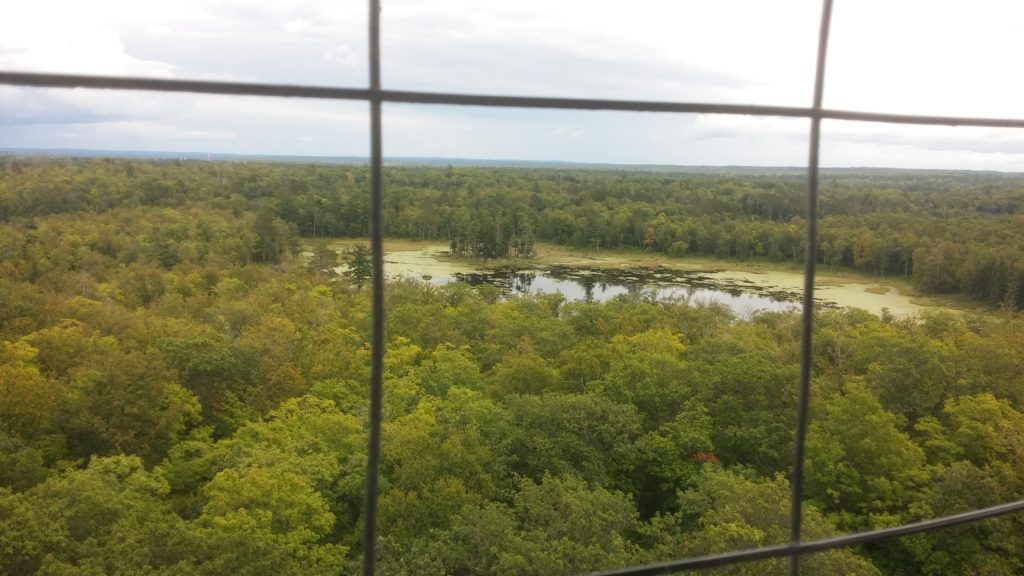 Another stop while visiting Itasca State Park should be Douglas Lodge.  There is a great little restaurant inside.  Try the wild rice soup.  There will probably be a wait, but it is something that you will want to do.  The prices aren't bad and the food is good.
You can see the entire park in a couple of days despite the fact that there really is a lot to see.  Eat at the Douglas Lodge, take the Chester Charles II boat tour, climb the Aiton Heights Fire Tower, hike some of the trails (apply bug spray), find the cabin made of massive logs, stand on the headwaters of the Mississippi, and if you want, bike around the entire park.  It is a great park and I highly recommend it.  It really is one of the best in Minnesota.