So I created this chili recipe from what I had in my pantry one day and it turned out so good I keep making it this same way, or at least with the same ingredients.
Gather the following ingredients:
2 lbs. ground beef
4 tbsp. minced garlic
12 (1/2 tsp.) chili powder
2 tsp. salt
2 tsp. dried oregano
2 cans stewed tomatoes
2 cans Rotel diced tomatoes lime juice & cilantro
2 (8 oz.) can tomato sauce
2 can light kidney beans with liquid
Very large pot with lid
Option toppings:
Red pepper
Cheddar cheese
Fritos corn chips
Corn bread
Cinnamon rolls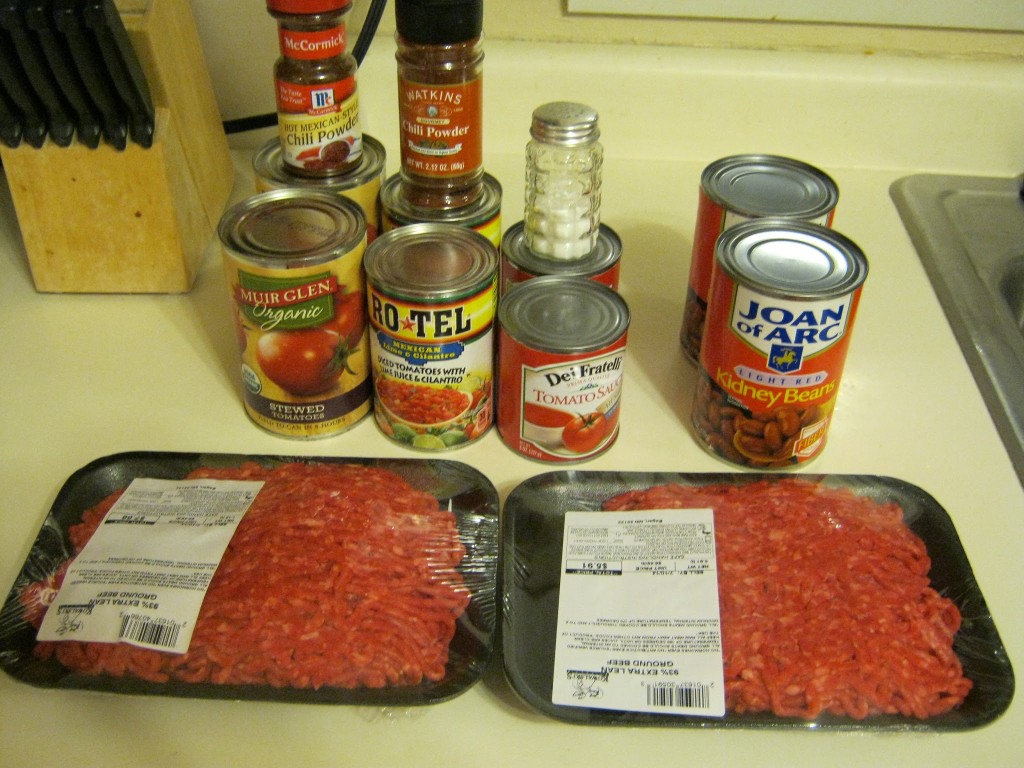 Brown the hamburger with the garlic over a medium heat.
Sprinkle the chili powder, salt, and oregano over the meat and stir. Then stir in the tomatoes and the tomato sauce. Try to break up the larger tomatoes. Heat all of this to boiling and then reduce the heat to simmer, cover the pot. Cook for 1 hour stirring occasionally.
– why 12 1/2 tsp. instead of 6 tsp.? Because the 1/2 tsp. fits into the jar.
– the salt does not need to be exact. Sprinkle some in for flavor.
– if you do not have the Rotel tomatoes 2 more cans of the stewed tomatoes will work, but it won't have the same bite.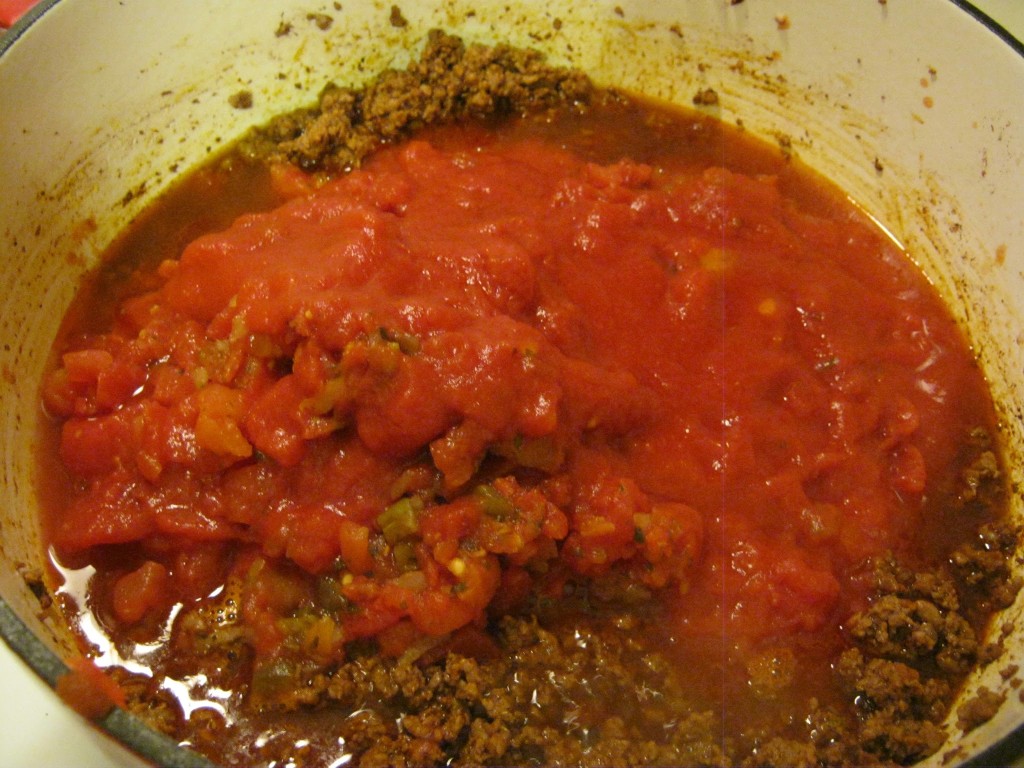 After 1 hour add the beans. Simmer uncovered for an additional 20 minutes. Stir occasionally.
– If you added the beans with the other ingredients it isn't going to ruin them, but it is better to add them later.
Toppings for your bowl:
Add red pepper if you want a little more kick.
Add cheddar cheese if you like.
Chili is good over or under Fritos or corn bread.
Use the cinnamon rolls to soak up the juices and when the roll is gone then add the cheddar cheese.
Video Link: Linda's Chili